Vegas Golden Knights
Vegas Golden Knights
Struggling Golden Knights hope to get going vs. Bruins
Published
Nov. 11, 2018 12:21 a.m. ET
BOSTON -- Last Oct. 15, young goaltender Malcolm Subban earned the first win of his NHL career, stopping 21 shots to beat his old team, the Boston Bruins in Las Vegas.
Sunday, Subban might get another shot as the Golden Knights end their four-game road trip with the first of two games on the season with the Bruins.
Saturday night, Marc-Andre Fleury was in a goal for a 5-4 loss to the Canadiens in Montreal. Coach Gerard Gallant did not name a Sunday starter after the game, but Fleury has started the last five, so the door was open for Subban to make just his fourth appearance of the season.
Subban was a Bruins prospect picked up on waivers from the Boston a week before he beat them in his Vegas debut. He is 0-2 in three games this season.
If he starts, he will face a team coming off a 5-1 victory over the Maple Leafs -- Toronto's first road loss of the season -- Saturday night. David Pastrnak, who has 15 goals in the first 16 games, delivered a hat trick and an assist.
"I think just, honestly, stronger on the puck," Boston coach Bruce Cassidy said when asked about the difference in Pastrnak. "Before he'd try his one-on-one moves and he'd get pushed off, and I don't think he had the strength to battle like Marchy (Brad Marchand) does, for example. So, when he gets second or third effort opportunities to make plays. I think it's just physical maturity, to be honest with you."
The Knights, 10-6-1 in their first 17 games as an NHL team last season (1-1 against the Bruins in those 17), fell to 7-9-1 on this season by failing to hold leads of 2-0 and 4-3. To make it worse, Tomas Tatar, traded by Vegas to Montreal, scored the winner on a goal that actually went in off of Vegas Shea Theodore.
After the game, Jonathan Marchessault said his team "wasn't sticking to the system for 60 minutes " with Gallant responding, "Well, they better get back at it then."
The loss spoiled the return to Montreal by Max Pacioretty, the former Canadiens captain swapped in the Tatar deal. Pacioretty had a Vegas season-high nine shots on goal in his return but came up empty on the scoresheet after getting a video tribute and an ovation from the fans before the game.
Before the game, he said, "We feel this trip could be a bit of a turning point for our year and that's what we're looking to do. And tonight's a valuable game so I've got to treat it as that, more so than being emotional or taking too much in."
The Knights are 1-2 on a trip that ends in Boston, where Pacioretty will play his 39th regular season game against the Bruins, his old rival. He has 16 goals in 38 games against Boston.
"I really wanted to win (Saturday)," Pacioretty said. "I always appreciate the support I get from the fans here. I'll remember that for a while.
"No matter what, I was going to be going tonight. Seemed like the story of our year so far, mine in particular (two goals in 13 games). It just seemed to not go in and all the opportunities against are going in. If we keep going like that, it's going to eventually break wide open for us. I felt good out there. I just wanted to win bad."
Jaroslav Halak, who had apparently won the No. 1 goalie job in Boston before Tuukka Rask left the team to deal with a personal situation, made 40 saves in an outstanding effort Saturday, coming after both he and Rask were shaky in an 8-5 loss to the Vancouver Canucks Thursday night.
Unless something goes wrong, he will play again Sunday night, as the Bruins (9-5-2) finish a four-game homestand.
"Right now, no," Cassidy said of any reservations about Halak playing back-to-back. "I haven't had a conversation with him to make sure physically he's fine. I don't believe there will be an issue. It's a 7:00 game. We won't skate in the morning, just get up and go and have a few meetings. If not, (Dan) Vladar's here, played great on Friday (in the minors), but I would suspect Jaro will be ready to go."
Playing for the New York Islanders last year, Halak defeated the Knights twice, allowing four goals in the two games. He stopped 69 of 73 shots in those wins.
Fleury is 12-7-4 with a 2.43 goals against average and .917 save percentage lifetime against the Bruins in the regular season and also has an 0-1 playoff record against Boston.
---
---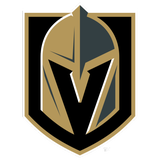 Get more from Vegas Golden Knights
Follow your favorites to get information about games, news and more
---