National Hockey League
National Hockey League
Stanley Cup playoffs: Eastern preview
Published
Apr. 12, 2011 1:00 a.m. ET

Spector: Western Conference preview
Here's what to look for when the National Hockey League's Eastern Conference quarterfinals open with games on Wednesday and Thursday — check our NHL Playoff Central for series schedules:
Washington Capitals (1) vs. New York Rangers (8)
Strengths: Both teams significantly improved their defensive play throughout the season. The Capitals have a better penalty kill and more goaltending depth. Rangers goalie Henrik Lundqvist is one of the league's best.
Weaknesses: Injuries have taken a toll (Capitals: D Mike Green, D Dennis Wideman . . . Rangers: RW Ryan Callahan, G Martin Biron) on both clubs. The Rangers now lack an experienced backup in net, while Capitals are dogged by recent postseason failures.
Players to Watch: Washington's Alexander Ovechkin and New York's Marian Gaborik both had sub-par offensive performances this season but are still capable of breaking a series open.
Who will win: Capitals in six.
Philadelphia Flyers (2) vs. Buffalo Sabres (7)
Strengths: The defending conference champion Flyers have considerable depth and experience at forward and defense. The Sabres enter the playoffs peaking at the right time and were ninth overall on the power play.
Weaknesses: Philadelphia struggled down the stretch, plus questions linger yet again over goaltending. The Sabres could find it difficult over the course of a seven-game series to match the Flyers' depth.
Players to Watch: Buffalo goalie Ryan Miller has returned from injury in time for the playoffs, while Flyers rookie goalie Sergei Bobrovsky makes his NHL playoff debut.
Who will win: Sabres in six.
Boston Bruins (3) vs. Montreal Canadiens (6)
Strengths: Both teams possess superb goaltending. The Bruins have a distinct edge in big, physical players and scoring depth, but the Canadiens counter with superior special teams.
Weaknesses: The Bruins struggled at times against the Canadiens' speed and lost the regular-season series, but  Montreal's smaller forwards and pop-gun offense could be worn down over a seven-game series.
Players to Watch: This series could become a duel between Boston's Tim Thomas and Montreal's Carey Price, two of the league's top goaltenders.
Who will win: Bruins in seven.
Pittsburgh Penguins (4) vs. Tampa Bay Lightning (5)
Strengths: The Lightning possess a strong offensive attack, including the sixth-best power play in the league. Meanwhile. the Penguins have a sound defensive system, including the NHL's best penalty kill.
Weaknesses: Tampa Bay lacks defensive grit, plus its offensive production drops off beyond the first line. Injuries will keep Penguins superstars Sidney Crosby and Evgeni Malkin out of this series.
Players to Watch: Lightning superstar Stephen Stamkos makes his NHL playoff debut. Penguins playoff hopes ultimately rest upon goalie Marc-Andre Fleury.
Who will win: Penguins in six.
---
---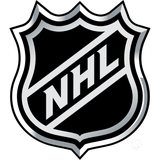 Get more from National Hockey League
Follow your favorites to get information about games, news and more
---