National Hockey League
National Hockey League
Short-season travel bigger issue in West than East
Published
Jan. 18, 2013 9:27 p.m. ET

Zach Parise and Ryan Suter can afford the hottest travel accessories on the market.
Armed with matching $98 million deals, there's no need for the Minnesota Wild stars to skimp on in-flight comfort. They should order a pair of noise-cancelling headphones and self-inflating lumbar cushions. Forget about sky-high salaries. The Wild may not win a Stanley Cup, but they're already guaranteed to lead the NHL in frequent-flier miles - more than 31,000 of them, in fact, a high for any team in this compressed, lockout-shortened season.
In this 48-game sprint toward the Cup, the West will be won by surviving the road.
''It'll be an adjustment for me,'' Parise, the former New Jersey Devils captain, said. ''The travel I'm accustomed to is always pretty easy. It'll be a few more plane rides, a few more time zone changes, but I'm sure I'll get used to it.''
Had Parise re-signed with the Devils, he wouldn't have even been able to finish a 133-minute movie on an iPad like ''This is 40,'' before the bus arrived in Philadelphia. No team will travel less than the Devils this season, only 11,659 miles, according to ontheforecheck.com, which calculated all the distances for each team.
Did someone say, ''Road trip!''
Indeed, East teams will come out the big winner in the quest for rest this season.
Teams that take buses and trains instead of planes might benefit from the shortened season in the postseason, and the fans, well, they might be the biggest winners of them all. They will get to see more regional rivalries played out instead of seeing anonymous teams from the other conference.
''The rivalries are going to be pretty big,'' Flyers captain Claude Giroux said.
Teams will play 18 games within their division: four games (two home and two away) against two of the teams in the division, five games (three home and two away) against another team in the division, and five games (two home and three away) against the remaining divisional opponent.
To complete the 720-game schedule, clubs will play three games against each of the 10 remaining non-divisional opponents in their conference.
Outside of the division, a team will face five clubs twice at home and once away, and play once at home and twice on the road against the other five teams.
The West teams always travel more by nature of how they're lumped together in divisions (Dallas and Anaheim in the Pacific?).
But this year it's increasingly lopsided: The top seven road-trippin' teams are in the West: Minnesota (31,345), Dallas, Vancouver, Los Angeles, Phoenix, Calgary and Detroit will each travel more than 27,000 miles.
And the heaviest East team, in terms of travel, really should be a West team anyway. Winnipeg still takes up residence in the Southeast Division, where Atlanta roamed before the franchise moved to Canada. Either way, the Jets will travel 27,431 miles, but still less than those aforementioned seven West clubs.
No surprise, the teams in the Atlantic Division will be sitting pretty. Ranked from the bottom up, the Devils, Rangers, Islanders and Flyers will each travel less than 15,000 miles. For those teams, the lengthy road trips to strange arenas in San Jose and Anaheim are out this season.
''I won't miss it this year. There's just not enough time and too many games being played,'' Flyers coach Laviolette said. ''I think there's nothing I'm going to miss about the West Coast this year.''
Some of the travel woes were set to be addressed by realignment. The NHL decided last season to move from six divisions to four conferences. Carolina, both New York teams, New Jersey, Philadelphia, Pittsburgh and Washington would be in one group; Boston, Buffalo, Montreal and Toronto, Florida and Tampa Bay would be another; Chicago, Columbus, Dallas, Detroit, Minnesota, Nashville, St. Louis and Winnipeg would be a third; and Anaheim, Los Angeles, San Jose, Phoenix, Calgary, Colorado, Edmonton and Vancouver would be the last.
The NHL Players Association stalled the implementation, though, citing concerns about increased travel and competitive imbalance, with two conferences of eight teams each and two others with seven apiece. The issue was not part of the CBA talks, though, so that's the next item for the two sides to work on. After all, how much longer does Winnipeg truly need to be in the same division with teams that play in Raleigh, N.C., and Sunrise, Fla.?
Until then, the West teams will put up with more jet lag and less practice time.
''It (stinks),'' Dallas Stars forward Brenden Morrow said. ''Can't wait for realignment. It is what is it is. I'm used to it. The body doesn't always love it. We just have to deal with it. No one's doing us any favors. No one really cares. It's not like we're slumming it around on airplanes. We've got pretty good travel. It's a long time in the air and a lot of miles we're putting on.''
The Wild are planning to stay overnight in some West Coast cities on road trips, move back practice times when necessary to accommodate travel schedules and even cancel some morning skates and practices to make sure they're staying fresh.
''There's going to be some tough stretches, but we'll be able to manage it, know when to stay the night, when to leave early,'' Coyotes defenseman Keith Yandle said. ''They're going to do a good job managing it.''
While fans on the East Coast won't have to stay up past their bedtime to catch the end of games, fans of West teams will miss trips from Sidney Crosby and the Pittsburgh Penguins. No Giroux. No Henrik Lundqvist.
That might cost the conference at the gate. After all, led by Lundqvist's Rangers and their average of 18,530 fans per game, the top eight road-drawing teams last season all came from the East.
In St. Paul, Minn., fans are excited for the realignment that'll put the Wild with Chicago, Winnipeg, St. Louis, Dallas, Detroit, Columbus, Nashville next season. More games this year against Calgary and Edmonton, however, don't do anything for ticket sales.
Nashville coach Barry Trotz noted all the road-weary West teams are in the same boat (or is it private jet?). So the miles shouldn't matter.
Let's face it, Shea Weber and Patrick Kane aren't flying standby and checking in to discount hotels off the highway. Most fans couldn't ever accumulate enough Marriott rewards points or earn enough credit card miles to travel each week like NHL teams. The players will be fatigued, but OK.
But can a West team win a Cup? Well, the last team to win one in a 48-game season in 1995 was, yup, New Jersey.
-----
AP Sports Writers Dave Campbell, John Marshall, Schuyler Dixon, Ira Podell and Teresa M. Walker contributed to this story.
---
---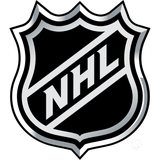 Get more from National Hockey League
Follow your favorites to get information about games, news and more
---