National Hockey League
National Hockey League
Sharp, Saad each score twice as Blackhawks top Stars
Published
Dec. 10, 2013 12:00 a.m. ET

Patrick Sharp is having a big season — and that's just counting his stats against the Stars.
Sharp extended his domination of Dallas with two more goals that sent the Chicago Blackhawks to a 6-2 victory Tuesday night.
Brandon Saad also scored twice for Chicago, which has won three of the four games between the teams. One victory was in a shootout.
Sharp has four goals and four assists against the Stars this season, with one goal at home and the other seven points in three games at Dallas. In his last eight games versus the Stars, he has eight goals and seven assists.
"We've had some success here, but it's still a tough place to play and the Stars are a tough team to play against," Sharp said. "I thought we did a good job of sending a lot of pucks on net. Not too many prime chances, but the ones we had, we made sure we capitalized on them."
Patrick Kane had a goal and two assists for the Blackhawks. Defenseman Michael Kostka returned after missing 24 games because of a foot injury to score Chicago's first goal.
The Central Division-leading Blackhawks (22-6-5) reached six goals for the fifth time this season, and second in a row. They defeated Florida 6-2 on Sunday.
Dallas has given up six goals in three different losses.
Antoine Roussel scored in the second period for the Stars (14-10-5) to end Antti Raanta's shutout bid. Roussel was credited with another goal when he deflected Sergei Gonchar's drive into the net with 19 seconds remaining in the game.
"I thought when we scored our first goal, we kind of got the momentum. But then they bounced back again. They're a hard team to play against," Roussel said.
Three of Roussel's seven goals have come against Chicago.
"He's the one bright spot," Stars coach Lindy Ruff said. "They hate playing against him, and he showed why. He wasn't afraid to get into dirty places and he got rewarded for being in the right place. I admire the way he plays the game."
Ruff couldn't find much else to say about his team that was positive.
"We just got flat-out outworked. You're not going to win like that. That was something we've taken a lot of pride in, but we got outskated," he said. "If we want to be one of the best teams, we've got to beat the best."
Raanta finished with 27 saves for his fourth win.
Dan Ellis replaced Stars starter Kari Lehtonen after he gave up four goals in the first 28:20.
Chicago dominated the first period, with 14 shots on goal to four for the Stars. The defending Stanley Cup champions scored barely 2 minutes into the game.
Kostka drove the puck from the top of the right circle toward a crowd in front of Lehtonen. The deflected puck slid toward the right post. Lehtonen smothered the puck with his glove, and the goal light did not go on.
After a video review, referee Kelly Sutherland announced that the puck had crossed the goal line. Kostka had his second goal of the season, in just his third NHL game this season. He also played on a conditioning assignment at Rockford of the American Hockey League.
"It's always good to be able to get right back in the action after a little bit of a time off there," Kostka said. "It was good also to be able to go down to Rockford and get a few games in. I had to get my timing back."
Seconds after the Stars' Dustin Jeffrey sent a close-in attempt wide left, the Blackhawks quickly moved the puck up ice. Kane skated in on a breakaway and beat Lehtonen at 12:05 for his 17th goal and a 2-0 lead.
"When we let go of coverage and give Kane a breakaway, that's inexcusable," Ruff said.
The Blackhawks went up 3-0 on Saad's first goal 2:46 into the second period. Kostka took a shot from a narrow angle, Dallas couldn't control the rebound and Saad poked the puck in from in front of the net.
"It's good obviously when you start like that, you can build off it," Blackhawks coach Joel Quenneville said. "Had a good second period and we're in the right spots. It was a real nice win. It was nice to see us play so well on the road."
Sharp then scored two goals less than 3 minutes apart for a 5-0 lead, giving him 14 goals this season. The period ended 6-1 after Roussel's first goal and Saad's second, at 19:15.
NOTES: Raanta started in goal because Corey Crawford reportedly sustained a groin injury Sunday against Florida. Raanta replaced Crawford in the first period vs. the Panthers and earned a victory. The Blackhawks recalled rookie Kent Simpson from Rockford to back up Raanta; Crawford did not travel to Dallas. ... The Stars failed to score on their five power plays, dropping their home success rate to 1 for 47 (2 percent). Chicago was 1 for 5 with the man advantage. The Blackhawks have killed each of the last 10 power plays against them.
---
---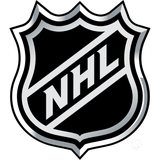 Get more from National Hockey League
Follow your favorites to get information about games, news and more
---