National Hockey League
National Hockey League
Sharks sign Thornton, Marleau to 3-year extensions
Published
Jan. 24, 2014 1:03 p.m. ET

SAN JOSE, Calif. (AP) The San Jose Sharks locked up two of their cornerstone players before they could hit the open market this summer, signing three-year extensions Friday with captain Joe Thornton and franchise leading goal-scorer Patrick Marleau.
The contracts prevent the two stars from becoming unrestricted free agents this summer and keep them under contract with the Sharks through the 2016-17 season.
''We really appreciate them helping us keep this group together and contributing in this way,'' general manager Doug Wilson said. ''They both did step up. It says a lot about both of them as people and teammates.''
ESPN first reported the deals that will pay Thornton an average of $6.75 million over the three years and Marleau $6.66 million. Thornton also has a no-trade clause, according to his brother John, who is also his agent.
Thornton and Marleau were the top two picks in the 1997 draft with Thornton going to Boston and Marleau to San Jose. The Sharks acquired Thornton in a deal on Nov. 30, 2005, and the two have helped the Sharks win the most regular-season games in the NHL since that time.
They also both insisted on waiting to sign until knowing the other player was coming back, too.
''That created a unique dynamic in the negotiations because it was two individual negotiations but it was contingent to them knowing we're a better team with both instead of one,'' Wilson said. ''That tells you the respect between the two players.''
Despite all the regular-season success, San Jose is still searching for its first trip to the Stanley Cup finals. The Sharks lost the Western Conference finals in 2010 and 2011, and were knocked out in seven games in the second round last season against Los Angeles. San Jose is poised for another run this season and is currently fifth in the league with 72 points.
Even at 34 years old, Thornton and Marleau are still playing at an elite level. Thornton leads the NHL with 47 assists and is sixth with 53 points. Marleau was picked for the Canadian Olympic team and has 21 goals and 26 assists this season.
''They're elite level players that are still playing at elite levels,'' Wilson said. ''They're only 34 years of age. They are both strong and healthy and very high fitness guys.''
Thornton has 1,171 career points, the most of any player since he entered the league in 1997-98. He is currently 25th on the NHL's all-time assist list with 834 and 48th on the career points list.
Marleau has played all 1,216 career games with San Jose, notching 425 goals and 483 assists. He is fourth in the league in goals the past six seasons with 187 and is 72nd all-time.
Marleau ranks first on the Sharks career list for points, goals, power play goals, short-handed goals, game-winning goals and shots.
Wilson has always done a good job locking up his key players before they hit free agency at below market prices. Thornton is taking a slight pay cut from his expiring three-year deal that pays him an average of $7 million a year.
Marleau, who negotiated his own contract after the death of his agent, Don Baizley, this summer, also took a slight pay cut from the four-year deal that pays him an average of $6.9 million a year.
With these deals done, the Sharks have locked up almost all of their important players before free agency starts in July. The one key remaining potential unrestricted free agent is 37-year-old defenseman Dan Boyle, who is talks with the Sharks about a new deal.
The Sharks have already reached long-term deals with defenseman Marc-Edouard Vlasic, and forwards Logan Couture, Joe Pavelski and Brent Burns.
''We think we're set very well for the future, and we also think we're in a very good position to focus on the now,'' Wilson said.
---
---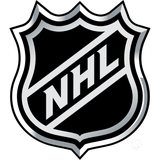 Get more from National Hockey League
Follow your favorites to get information about games, news and more
---