National Hockey League
National Hockey League
Sharks-Penguins Preview
Updated
Mar. 4, 2020 8:02 p.m. ET

PITTSBURGH -- The Stanley Cup was cradled by Sidney Crosby before 350,000 parade onlookers, dunked in Mario Lemieux's swimming pool, carried on a slippery ride across a baseball outfield by Bryan Trottier.
The one adventure that has never happened to the shiny silver cup in Pittsburgh is being lifted at center ice after a championship-clinching victory.
In fact, of the 11 major sports championships won by Pittsburgh teams since the Pirates claimed the 1960 World Series at Forbes Field -- six Super Bowls, three Stanley Cups, two other World Series -- not one was won on home turf or home ice.
But the Penguins, improbably, can win their fourth Stanley Cup in a quarter-century on Thursday night if they can close out the San Jose Sharks, who trail 3-1 in a finals in which Pittsburgh has never fallen behind in regulation.
And, even better for fans who are paying $1,000 for standing room tickets for Game 5 at Consol Energy Center, the Penguins have a chance to claim the Cup in Pittsburgh.
"We can feel like there's something big coming up here," Penguins forward Carl Hagelin said Wednesday. "Guys are ready to play. We've won games all year, and that's the plan (Thursday)."
Every game of the finals but one has been decided by one goal, yet the Penguins have had a clear advantage in shots, speed, scoring chances and, most visibly, momentum.
Now they have a clear path to the NHL championship -- the second of the Sidney Crosby-Evgeni Malkin era -- but it's one that is also fraught with danger. Lose Game 5 at home and the Penguins must trek back to the West Coast for a Game 6 on Sunday they most certainly don't want to play.
"It's been close, the line is so thin out there -- both teams are playing at a high level," Penguins center Matt Cullen said. "We've been able to get the big goal when we needed it.
"(But) the trick is nothing's been done yet. We've got a long ways to go. We haven't done anything yet, other than give ourselves a good opportunity."
Sharks coach Peter DeBoer, whose team lost Game 2 in Pittsburgh, knows that if San Jose can take Game 5 there, spoil the Penguins' party and make them go all the way back to the West Coast again, the series will take on a much different feel. Even if only one of the 32 teams that trailed 3-1 in the finals came back to win the cup -- and that took place 74 years ago.
"I think it's closer than it feels," said DeBoer, whose team had the NHL's best regular-season road record. "We've got to give ourselves an opportunity that if they stumble, we're going to jump on it."
Sharks forward Joel Ward doesn't think the assuredly frantic atmosphere at Consol will be a major disadvantage -- even if Pittsburghers have been waiting to celebrate another title at home since Bill Mazeroski's home run cleared the left-center field wall for the Pirates on Oct. 13, 1960.
"We're not worried about the hoopla, what they've got going on," Ward said. "It's just a matter of we've got to go out and execute. We've been playing with desperation all year."
To try to maintain steadiness and not create a sense of panic, DeBoer plans to keep his lines the same as in Game 4, which Pittsburgh won 3-1 on Monday night in San Jose. That means Melker Karlsson will skate on the top line with Joe Pavelski and Joe Thornton, with Tomas Hertl (lower body injury) still expected to be out.
Asked about Hertl's status, DeBoer said, "It's day to day" -- then reacting to media reports that Hertl is done for the playoffs, he said condescendingly, "In Czech, that means out for the season."
"They've (his players) been where Pittsburgh is sitting right now (in earlier rounds), saw how quickly that can turn if you lose a game or the momentum swings the other way," DeBoer said. "It can happen to anybody."
The Penguins aren't talking as if they plan on it happening to them.
"I'm not going to talk about what they're going to have," Hagelin said. "We're going to have a great desperation level."
---
---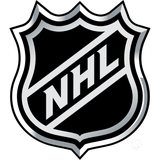 Get more from National Hockey League
Follow your favorites to get information about games, news and more
---