National Hockey League
National Hockey League
Sharks' Nabokov shuts out Avalanche
Published
Apr. 8, 2009 7:42 a.m. ET

For 65 excruciatingly scoreless minutes, the San Jose Sharks barely threatened to dent the net of the Western Conference's last-place team. They missed easy passes, skated with little vigor and generally looked nothing like a club that could win the Presidents' Trophy in two days.

Luckily for the Sharks, their goalie was still world-class.

Evgeni Nabokov made 20 saves in his seventh shutout and then stopped all three Colorado attempts in the shootout, carrying the Sharks two points closer to clinching the NHL's best regular-season record with a 1-0 victory over the Avalanche on Tuesday night.

Joe Pavelski scored the only goal during the first round of the shootout for the Sharks, who moved five points ahead of Boston for the trophy awarded to the top regular-season team. San Jose also clinched at least a tie for the Western Conference's best record by taking a six-point lead over Detroit, although the Red Wings still have a shot at home-ice advantage.

With one win over Phoenix or Los Angeles in their final two games this week, the Sharks will clinch home-ice advantage throughout the playoffs and lock up the sport's biggest regular-season honors. The prelude to that coronation wasn't encouraging, but the Sharks insist they've got plenty of time to reclaim their game before the playoffs open next week.

"We didn't generate a whole lot of offense, but we felt good," Pavelski said. "It's been a process for us all year. It got away from us a little bit at the end, but we've got to get it back. ... Nabby was solid. He's done it for us all the time lately. Goaltending has been good for us."

Nabokov looked sharp after taking a rare day off last Sunday in Anaheim, but his teammates failed to score a power-play goal for the first time in 12 games. San Jose also struggled at the Tank for the second straight outing, yet still improved the league's best home record to 32-4-4, also sweeping its four-game series with Colorado.

"You have to give them credit. They played a hell of a game in the terms of discipline and work effort," Nabokov said. "They played hard, and they played well. It was tough to break them down. We didn't get frustrated, and we had some chances. We got the win and the two points we need."

San Jose has a franchise-record 117 points, five more than the Eastern Conference-leading Bruins after Boston's 3-2 loss at Ottawa. The Sharks also lead Detroit, which has 111 points, for the top seed in the West.

San Jose wasn't in position to clinch anything with a win over Colorado - and the Sharks played like it. Boston still is in the running for the Presidents' Trophy with a game in hand on the Sharks, while Detroit would win a theoretical tiebreaker with San Jose on total victories if the clubs end up tied.

Peter Budaj stopped 30 shots in his second shutout for the Avalanche, missing only Pavelski's low shot to his stick side. The Avalanche have lost nine of 10, but emerged encouraged from their shutout loss.

"When you think of a 0-0 game, you think it's a boring game, (but) I didn't see the game as boring at all," coach Tony Granato said. "They're a great team with a great goalie, and Nabokov was the difference in three of our games against them."

The Sharks' playoff push didn't get much of a boost with the return of veteran forwards Mike Grier and Lemieux, both out since March 3 with injuries that cost them 18 games apiece. Captain Patrick Marleau and high-scoring forward Ryane Clowe also are expected to come off the shelf this week - and the Sharks probably can use the offensive reinforcements.

"We weren't making the best decisions, but we adjusted," Lemieux said. "We've had a lot of these ugly wins, and what matters (is) you find a way to win."

The first period was largely lifeless, with San Jose failing to get a shot until eight minutes in. Both clubs combined for just five shots.

The pace picked up in the final two periods, with San Jose launching 16 shots in the second, but the Avalanche had more solid scoring chances than San Jose. Nabokov turned all of them away, while Colorado also hit his posts at least twice.

San Jose got a golden opportunity when Cody McLeod committed an obvious slashing penalty with 1:09 left in regulation. But Budaj made a remarkable stop on Jeremy Roenick's point-blank chance in front of the net in the final minute, and the Sharks did nothing with their 4-on-3 advantage early in OT.

Mike Vernace tripped Christian Ehrhoff midway through overtime to give San Jose its fifth power play, but Budaj made a sprawling glove save against the post on Milan Michalek's best attempt with 40 seconds left.

"We got a little sloppy in the second period, but I was able to make stops," Budaj said. "Nabokov made some big saves. It's a tough way to lose, because we played well enough to win it."


Notes


Avs captain Joe Sakic watched from the press box, taking time to chat with Mike Ricci, his longtime teammate in Quebec and Colorado who's now a Sharks executive. Sakic still hasn't given up on playing this season. ... Marleau missed his fifth straight game with a lower-body injury, and Clowe has been out since March 19 with a lower-body injury. ... Pavelski had eight of the Sharks' 30 shots, more than twice as many as any of his teammates.
---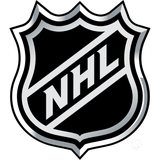 Get more from National Hockey League
Follow your favorites to get information about games, news and more
---