National Hockey League
National Hockey League
Sharks greeted by fans in return from lockout
Published
Jan. 14, 2013 1:19 a.m. ET

The San Jose Sharks skated onto their practice rink greeted by a warm ovation from a few hundred fans. After gathering at center ice, the players turned back to the crowd and raised their sticks in salute.
With the four-month lockout officially over, the Sharks players and their fans were happy to be back at the rink.
''We didn't really know if anybody would be out there,'' defensemen Brad Stuart said. ''To see them there waiting and have a glimpse of what we're doing was nice. We owe a lot to them for their patience and continued support. It will be great to get out and finally give them something to watch.''
San Jose began its abbreviated one-week training camp on Sunday with most of the same core that was knocked out of the first round of the playoffs a year ago against the St. Louis Blues.
The Sharks had only 28 players in camp, about 20 fewer than in a typical year that would have three weeks of preparation, including at least six preseason games.
Only two of those players weren't part of the organization last year: Stuart, who is returning to San Jose after being traded in 2005 to Boston, and forward Adam Burish.
Captain Joe Thornton; forwards Patrick Marleau, Logan Couture, Joe Pavelski and Ryane Clowe; defensemen Dan Boyle, Brent Burns and Marc-Edouard Vlasic and goalie Antti Niemi are all back to make another run at the Stanley Cup that eluded the Sharks again last year with their early playoff exit to St. Louis.
''We didn't perform the way we thought we could,'' Pavelski said. ''It's always disappointing. Hopefully everyone got their rest and did what they needed to be ready this year. There's a lot of work that has to go into the process to get back to that point.''
Coach Todd McLellan said he was pleased with the physical condition his players were in when they arrived at camp with 11 having played for at least some stretch during the lockout. Eight others on the ice were called up from Worcester of the AHL for camp and are in midseason form.
The priority for the upcoming week will be getting players in game shape, reviewing old systems and then implementing some changes, mostly on the penalty kill.
''We can get a lot done and we're going to have to get a lot done,'' McLellan said. ''We have to review our game. The great thing about having the group that we have is a lot of them have been here a number of years. There's some familiarity of what we're trying to do as a team. The terms and systems we play haven't changed much. They're comfortable. We were able to review two parts of our game already and introduce a new type of penalty kill.''
The penalty kill will be the biggest change this year for the Sharks. They had the second-worst penalty-kill unit during the regular season a year ago and then allowed six goals in 18 power-play chances in five games against the Blues.
Both Stuart and Burish are expected to help on the penalty kill but the biggest changes will be a new, more aggressive system brought in by new assistants Larry Robinson and Jim Johnson, former NHL defensemen who have extensive experience coaching the penalty kill.
''It was a good day,'' Burish said. ''It was fun to get back with the guys again in a real practice rather than make up rules as we go. To have somebody blow a whistle and hear a coach yelling again for a while will probably be fun. Talk to me in a week and it might not be. It was fun to be out there with the coaches and get some positive feedback.''
NOTES: Burns (lower body) and Jason Demers (wrist) did not participate in practice as they are nursing injuries. ... D Justin Braun (hand) skated for just part of practice but took part ... The players up from Worcester were: forwards Bracken Kearns, John McCarthy, Frazer McLaren and James Sheppard and defensemen Matthew Irwin, Matt Pelech, Nick Petrecki and Matt Tennyson.
---
---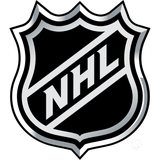 Get more from National Hockey League
Follow your favorites to get information about games, news and more
---