National Hockey League
National Hockey League
Sharks 5, Blackhawks 2
Published
Nov. 25, 2010 6:59 a.m. ET

The San Jose Sharks felt fortunate that Antti Niemi is now on their side.
Niemi made 30 saves in his first game against the Chicago Blackhawks since leading them to the Stanley Cup championship last season, helping the Sharks snap a three-game losing streak with a 5-2 victory on Wednesday night.
''We're happy to have him here, very happy to have him here,'' defenseman Douglas Murray said. ''It was great we could get the win for him today and he was a big part of getting the win, making some big stops.''
Patrick Marleau scored twice and Dany Heatley, Joe Pavelski and Jamal Mayers added goals to help the Sharks gain a small measure of revenge after being swept out of the Western Conference finals by Niemi and the Blackhawks six months ago.
Niemi played all but one period of the Blackhawks' run to the Stanley Cup title, going 16-6 with a 2.63 goals-against average and two shutouts. As much as he wanted to make this just like any other game, the difference was palpable.
He stopped 129 of 136 shots in the Western Conference finals to help Chicago sweep the Sharks, but was allowed to leave as an unrestricted free agent when the Blackhawks decided not to pay him the $2.75 million salary he was awarded in arbitration.
''During the warmup, seeing all the guys on the opposite side, it started to feel a little bit more than just a normal game,'' he said. ''But I was able to keep my head pretty calm there.''
San Jose signed him to a $2 million, one-year contract shortly after and Niemi has struggled early this season with his new team. Sharks coach Todd McLellan gave him the nod against his former club in hopes it would spark the entire team.
''We had a pretty good idea that it would be a motivating factor for the rest of the players, not only Nemo but the rest of the players,'' McLellan said. ''I'm glad to see they showed up to play for him. Maybe this will set him in the right direction as far as confidence boost.''
Using the same butterfly style that stymied the Sharks last May, Niemi held Chicago in check. The Blackhawks had won five straight games in San Jose and nine of 10 overall against the Sharks.
Niemi was at his best in the second period, helping kill off 44 seconds of a two-man advantage. One of his best saves came after Scott Nichol returned from his penalty. Niemi stopped Viktor Stalberg alone in front of the net to preserve a 3-1 lead.
''We have to move the puck faster,'' Chicago captain Jonathan Toews said. ''We're all skilled players; we have to see what's opening up. I don't know if we took it easy but all we did was throw the puck around the boards. We'll just keep moving forward. We can't get angry at each other.''
The Sharks had scored twice in the period to take the two-goal lead. Nichol helped set up the first one when he did a good job maintaining possession behind the net to extend the play. John McCarthy then took a pass from Nichol and fed Mayers for his first goal with San Jose to make it 2-0.
The Blackhawks answered 31 seconds later when Jake Dowell's pass from behind the net deflected off Jack Skille's skate and then off Dowell for a goal.
Pavelski restored the two-goal lead when he beat Marty Turco less than 2 minutes later with a slap shot from the slot for a power-play goal.
Despite allowing a goal to Patrick Sharp early in the third, the Sharks managed to keep the lead after blowing a pair of two-goal advantages in the third period during their three-game losing streak.
Marleau scored an insurance power-play goal with 6:13 remaining off a nice feed from Joe Thornton and then added an empty-netter.
These teams have been up and down early this season after dominating the Western Conference a year ago. They are both in the middle of the pack, as the Blackhawks have struggled to overcome the losses of Niemi and a host of other key players from their title team. The Sharks have been unable to generate consistent scoring.
San Jose was shut out at home 3-0 by Columbus in its previous game Saturday. That marked the fourth shutout already this season after being blanked just twice all of last season.
The Sharks struck first this game thanks to a Chicago turnover in the defensive zone. Devin Setoguchi intercepted Nick Boynton's clearing attempt and pushed the puck through Duncan Keith's legs to Thornton. Thornton skated behind the net and fed an unguarded Heatley for the goal.
''At the start of the game we had good intensity and then we fell behind,'' Chicago coach Joel Quenneville said. ''We got ourselves back into it. I didn't like having to play from behind.''
Notes: The Sharks had failed to score on 15 straight power plays before Pavelski's goal. ... San Jose's Ryane Clowe got into a fight with Troy Brouwer midway through the second period.
---
---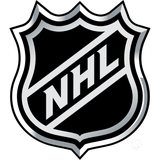 Get more from National Hockey League
Follow your favorites to get information about games, news and more
---