National Hockey League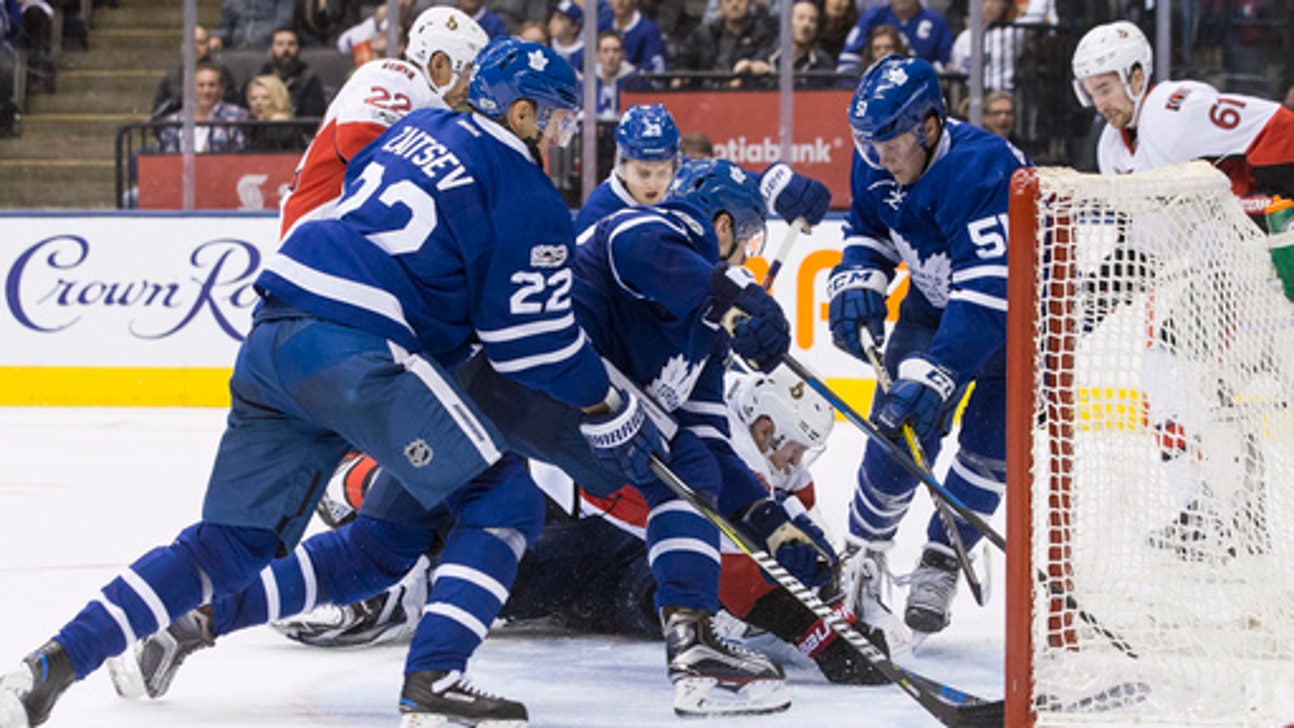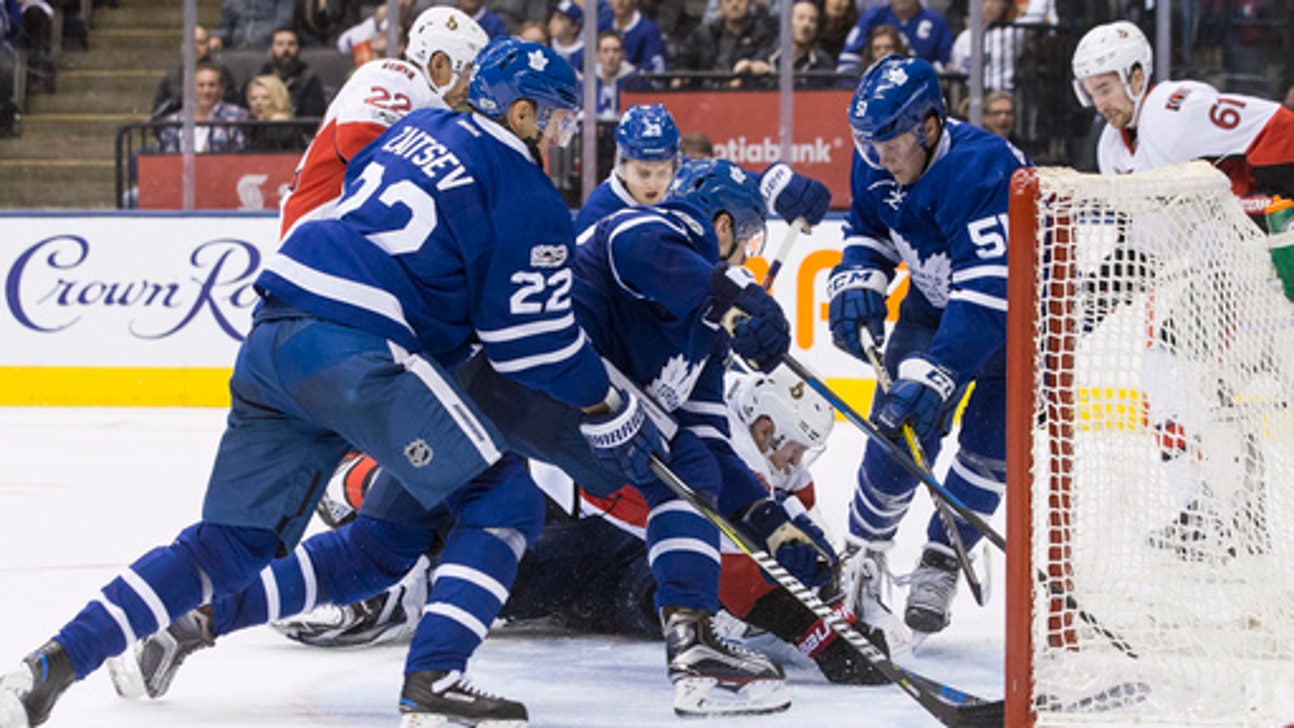 National Hockey League
Senators rally to beat Maple Leafs 3-2 in shootout (Jan 21, 2017)
Updated
Mar. 5, 2020 1:07 a.m. ET

TORONTO (AP) Shootouts have been a problem for the Toronto Maple Leafs all season.
Mike Hoffman tied the game with 1:11 left in regulation, Tom Pyatt won it with his first career shootout goal and the Ottawa Senators beat Toronto 3-2 on Saturday night.
Mitch Marner was the lone Maple Leafs player to beat Ottawa goalie Mike Condon at the other end, where Auston Matthews, James van Riemsdyk and Tyler Bozak were all turned aside as Toronto dropped its NHL-leading sixth game via the tiebreaker (1-6).
The Maple Leafs hold the final wild-card spot in the Eastern Conference standings, but could conceivably be higher than that with a little more success in shootouts.
''I think they need to skew the points a little more,'' van Riemsdyk said after Toronto's second consecutive defeat following three straight wins. ''It seems interesting you can win a shootout and get as many points for beating a team in 60 minutes. I don't think I like that aspect of it.
''It makes it exciting for the fans, so that part of it is good. It has that entertainment value to it, but you should be rewarded more for winning games in regulation.''
The Maple Leafs appeared on their way to victory in regulation when Martin Marincin cleared a puck over the glass and was whistled for delay of game. The Senators scored on the ensuing power play when Hoffman fired a one-timer past Frederik Andersen to tie it at 2.
Toronto has struggled to protect third-period leads all season, though coach Mike Babcock thought his team was in good position this time before Marincin's penalty.
''I thought once we got through the first period we were a much better hockey club and played pretty good,'' Babcock said.
Toronto was coming off a ''terrible'' 5-2 loss to the New York Rangers on Thursday night, as Babcock described it after the Maple Leafs were outshot 41-25.
Starting slow against the Senators, who jumped in front on Bobby Ryan's first-period goal, the Maple Leafs rallied with a dominant second period - outshooting Ottawa 15-4 - before taking their first lead on Matt Martin's redirection of a shot by Nazem Kadri (two assists).
Andersen gave up a shootout goal to Ryan, stopped both Kyle Turris and Erik Karlsson and then yielded the winner to Pyatt. The 27-year-old goalie hasn't fared particularly well in shootouts since he entered the NHL with Anaheim, his .621 save percentage (25 goals on 66 shots) ranked 44th out of the 50 goalies to face at least 30 shots.
''Throughout a season it's a lot of points if you add them up,'' Andersen said. ''But I think the lesson here is to be able to close them out better. I guess that's the best way to avoid them and get the two points is playing smart in the last minutes of the game.''
Marner has been the most successful Maple Leafs player in shootouts, scoring on three of his seven attempts. Matthews is the only other Toronto player to score a shootout goal this season and he's managed just one on six tries.
The other five shooters - van Riemsdyk, Bozak, Kadri, Nikita Soshnikov and Peter Holland - have combined to go empty in nine shots.
''Maybe the other goalies are good and maybe we're not that good at it,'' Babcock said. ''It's just something we'll have to get better at obviously because we've left points (on the table).''
Babcock noted the Maple Leafs practice the shootout ahead of every game.
''I never watch shootouts,'' Senators coach Guy Boucher said. ''I never have. Two reasons: One, I hate it. I think it's a team game, and it should be decided by team play. But I understand that the game has got to end. The other thing, two, is I got into a habit of not looking. It makes no difference if I look or not so I let the guys do their thing.''
Now 4-1 in shootouts this season, Ottawa finished 3-0 on its road trip to St. Louis, Columbus and Toronto. The Senators have won four of their last five overall and sit second in the Atlantic Division with 54 points - three up on the Maple Leafs.
Pyatt hadn't scored in his first two career shootout attempts. He thought he got another chance Saturday because he went 4 for 4 during a recent shootout tournament at practice.
''I guess the coaches remembered that,'' he said.
The Maple Leafs have never fared well in shootouts since their introduction. The club has 66 such defeats, trailing only the Florida Panthers (80) and Philadelphia Flyers (74).
Toronto's goalies have posted a collective .623 save percentage in that span, better than only the Flyers (.599).
NOTES: Marincin returned from an 18-game absence due to a lower-body injury. ... The Senators appeared to lose Chris Kelly to an injury when he was tripped in the defensive zone by Leo Komarov and landed awkwardly on the ice. Kelly, however, returned for the third period.
UP NEXT
Senators: Host the Columbus Blue Jackets on Sunday.
Maple Leafs: Host the Calgary Flames on Monday night.
---
---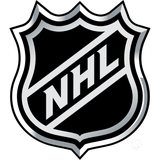 Get more from National Hockey League
Follow your favorites to get information about games, news and more
---