National Hockey League
National Hockey League
Senators-Maple Leafs Preview
Updated
Mar. 4, 2020 8:09 p.m. ET

By dealing Dion Phaneuf to Ottawa last month, the Toronto Maple Leafs took another step toward building a potential postseason contender down the road.
Though the Senators hoped the veteran defenseman would help them reach the playoffs this season, that remains a tall order.
Back in Toronto for the first time since the trade, Phaneuf can help the Senators remain perfect in this season series by handing the Maple Leafs a fifth straight defeat Saturday night.
Despite how fans and others around the NHL perceive the opinionated Phaneuf, Toronto general manager Lou Lamoriello had nothing but good things to say about the former Maple Leafs captain when he traded him to Ottawa (30-28-7) in a nine-player deal Feb. 9.
"I've been extremely impressed with Dion from day one," Lamoriello said at the time of the deal. "As I mentioned consistently, I came in with no preconceived notions so I really didn't know what to expect other than what there was as far as hearsay at different times. He has been impressive in every way whatsoever."
By shipping Phaneuf out, the Maple Leafs rid themselves of the remaining five years of his contract at a cap hit of $7 million per.
''This was a transaction that certainly wasn't for today,'' Lamoriello said last month.
While there's a good chance Maple Leafs fans won't greet Phaneuf warmly, they should be somewhat pleased with the early return from one of the four players Toronto received in the deal. Forward Colin Greening has five points in 11 games since coming over from Ottawa, including a goal and an assist in the last two.
Last in the league and fresh off more veteran salary purging prior to Monday's trade deadline, the Maple Leafs (21-32-10) might resemble an AHL club more than a NHL team, but that's part of the plan. They've totaled five goals in four games but the last three were decided by one goal.
"There's lots to learn obviously and they're works in progress,'' coach Mike Babcock told the Maple Leafs' official website. "But it's got to be a night-on every night."
Phaneuf will make sure his game is on Saturday as the Senators try to improve to 3-0 this season against Toronto, which yielded 10 non-shootout goals in the first two meetings.
Set to turn 31 next month, Phaneuf has a goal and six assists with a minus-2 rating while the Senators have gone 5-5-1 since the trade. He was a minus-3 in Thursday's 4-1 loss to Tampa Bay.
Sitting 12th in the Eastern Conference and seven points out of the final wild-card spot, Ottawa has dropped three of four after winning four in a row.
"I liked a lot of things (Thursday), but we've said all along it's about results," coach Dave Cameron said.
Goaltender Craig Anderson remains day to day with a lower body injury. It's uncertain how much time Ottawa defenseman Mark Borowiecki will miss after he suffered a knee injury Thursday.
Forward Mark Stone has recorded five goals and five assists during a seven-game point streak versus Toronto.
---
---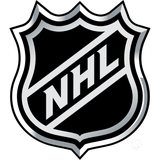 Get more from National Hockey League
Follow your favorites to get information about games, news and more
---