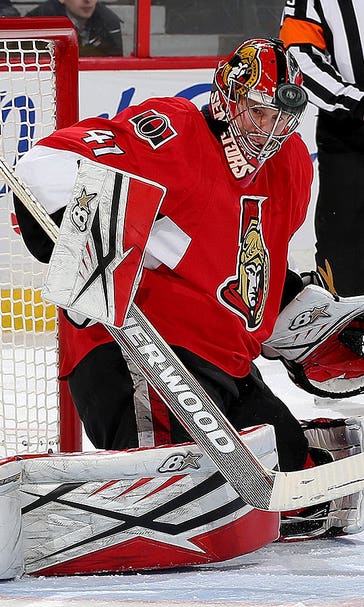 Senators finally win in Ottawa, outlast Calgary in shootout
October 28, 2015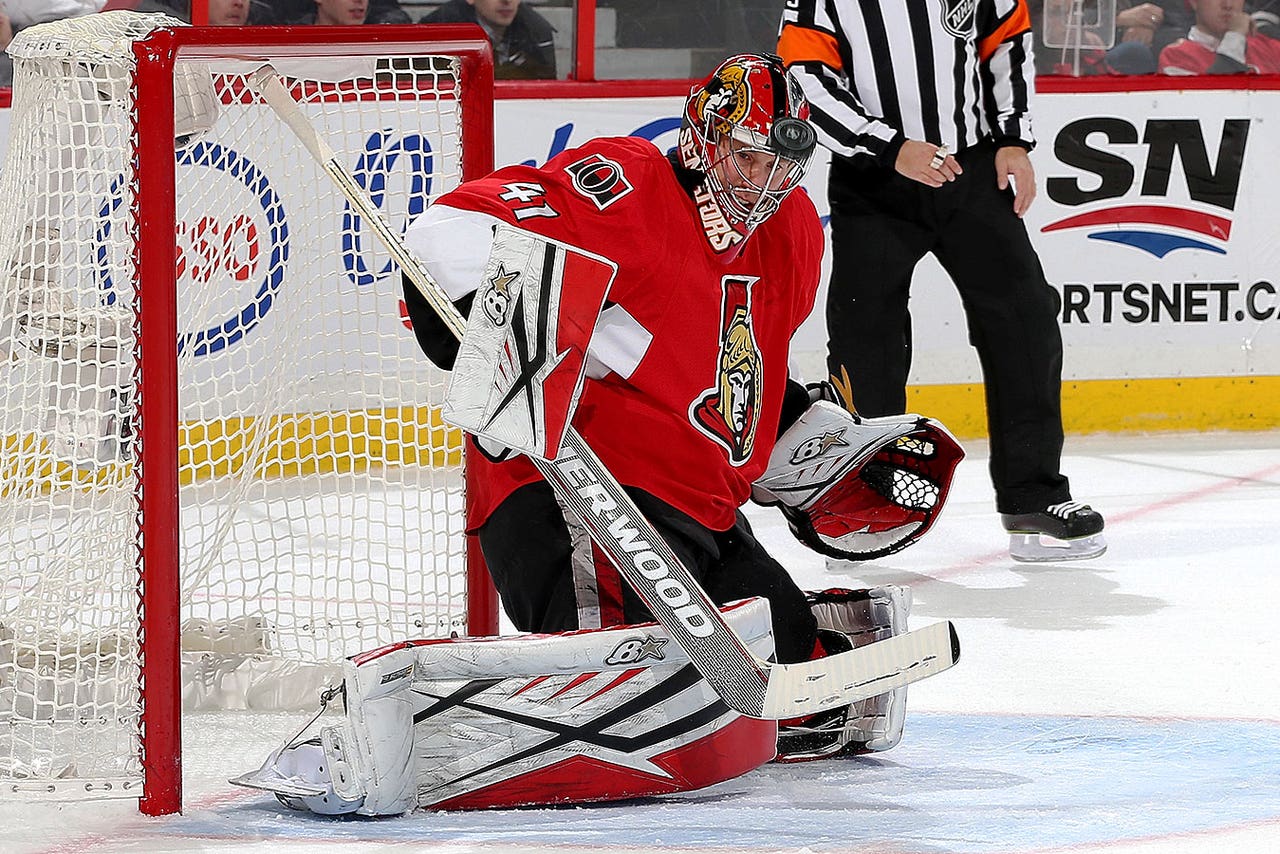 The Ottawa Senators can only hope their woes on home ice.
Mika Zibanejad scored the shootout winner to give the Senators their first home win, beating the Calgary Flames 5-4 on Wednesday night.
Zack Smith, Bobby Ryan, Kyle Turris and Jean-Gabriel Pageau scored in regulation as Ottawa snapped a four-game losing streak (0-2-2). The Senators were also 0-2-2 in their first four home games.
"We were due (to win at home). We needed it," said Ryan. "Obviously the fans coming want a win, but more importantly we need to find ways to generate two points at home most nights if we want to stay in contention and we finally got there (Wednesday)."
Craig Anderson made 34 saves through overtime.
While Senators coach Dave Cameron was happy with the two points, he was less than impressed with his team's overall effort.
"My biggest concern ... was our lack of energy," said Cameron. "I know some of it was from bad execution, but we didn't have near the jump that we should have had based on how few of games we've played and the amount of practices we've had and that's my biggest surprise. I can't figure that out."
Dougie Hamilton, Joe Colborne, Kris Russell and Sam Bennett scored for the Flames, who have now lost three straight (0-2-1). Jonas Hiller allowed four goals on 18 shots before leaving the game in the third with an injury. Joni Ortio stopped all five shots he faced in relief.
Hiller was run into by Ryan in a crazy third period that featured five goals and two lead changes. Hiller will be re-evaluated Thursday.
"Once again we did some good things where we came back and tied the game and had a few chances in the three-on-three, but we couldn't get that big winning goal," Flames coach Bob Hartley said. "We did lots of good things in the game."
Trailing 2-1 to start the third, Calgary regained the lead with two goals in a span of 57 seconds to quiet the crowd of 16,923 at Canadian Tire Centre. Colborne got a stick on a loose puck to tie the game 4:23 into the period, and less than a minute later, Russell scored to make it 3-2.
The Senators came right back and scored two of their own in 18 seconds with Turris tying the game 3-3 after beating Hiller from in close at 9:50. Pageau scored in a similar fashion right after as Ottawa took a 4-3 lead. Bennett tied it again with about 7 1/2 minutes to go.
"We had the lead in the third and you can't give those up," Colborne said. "Give them credit, they kept battling. We battled too . We did some good things and some things that we kind of shot ourselves in the foot a few times and you can't afford to do that in this league."
For the seventh straight game the Sens gave up the first goal of the game.
Hamilton received a pass from Jiri Hudler and beat Anderson high glove side at 4:15 of the second.
Smith took the puck from inside his own blue line, deked Kris Russell and beat Hiller far side to tie it 1-1 with just more than 2 minutes loeft. It was only Ottawa's ninth shot of the game.
Ryan, with his first goal in regulation, gave the Senators a 2-1 lead with 14 seconds left in the second. Ryan saw Turris behind the net, called for the puck and slid it under Hiller.
There was no denying the relief on Ryan's face after scoring.
"Like I said many times over the past 20-something games," he said, "it's daunting and weighing on you when you're not contributing, so you hope that's a stepping stone to being in the right direction."
Ottawa had just one shot on goal through the first 14 minutes of the game.
Notes: The Senators were without LW Mike Hoffman (lower body injury) and RW Curtis Lazar (upper body injury). D Chris Wideman was a healthy scratch. ... Flames C Derek Grant and D Jakub Nakladal were healthy scratches. . ... D TJ Brodie played his first game since breaking a bone in his hand.
---
---