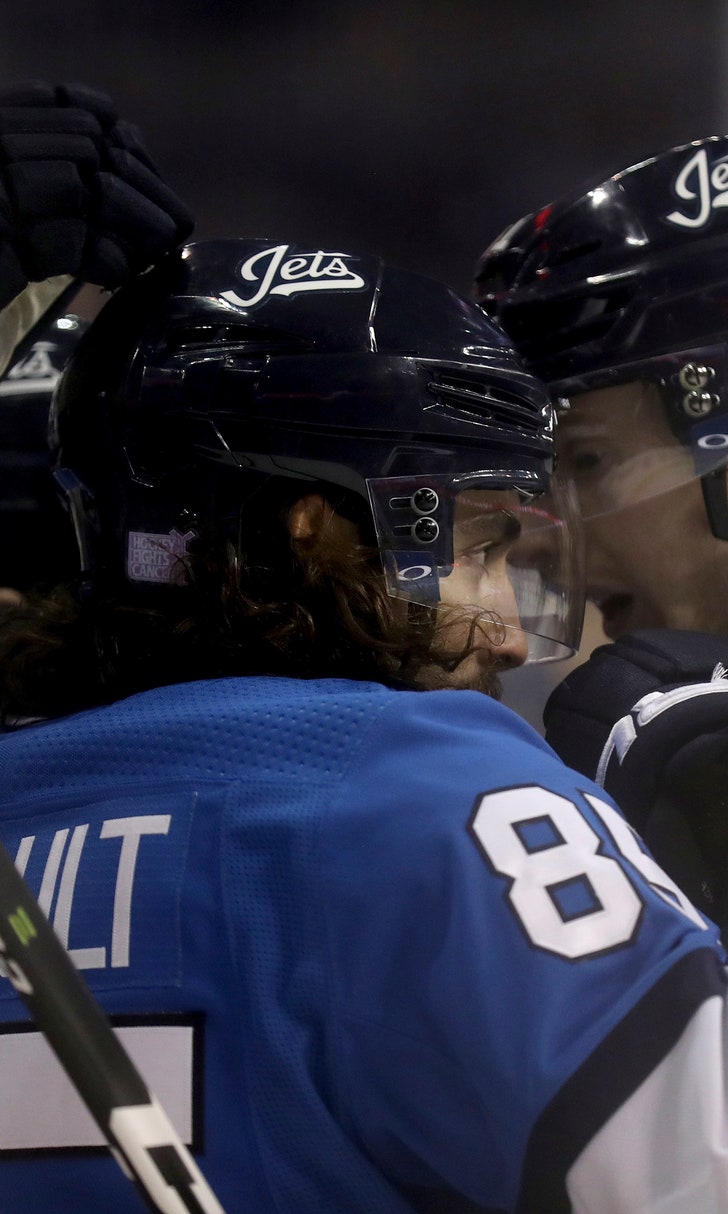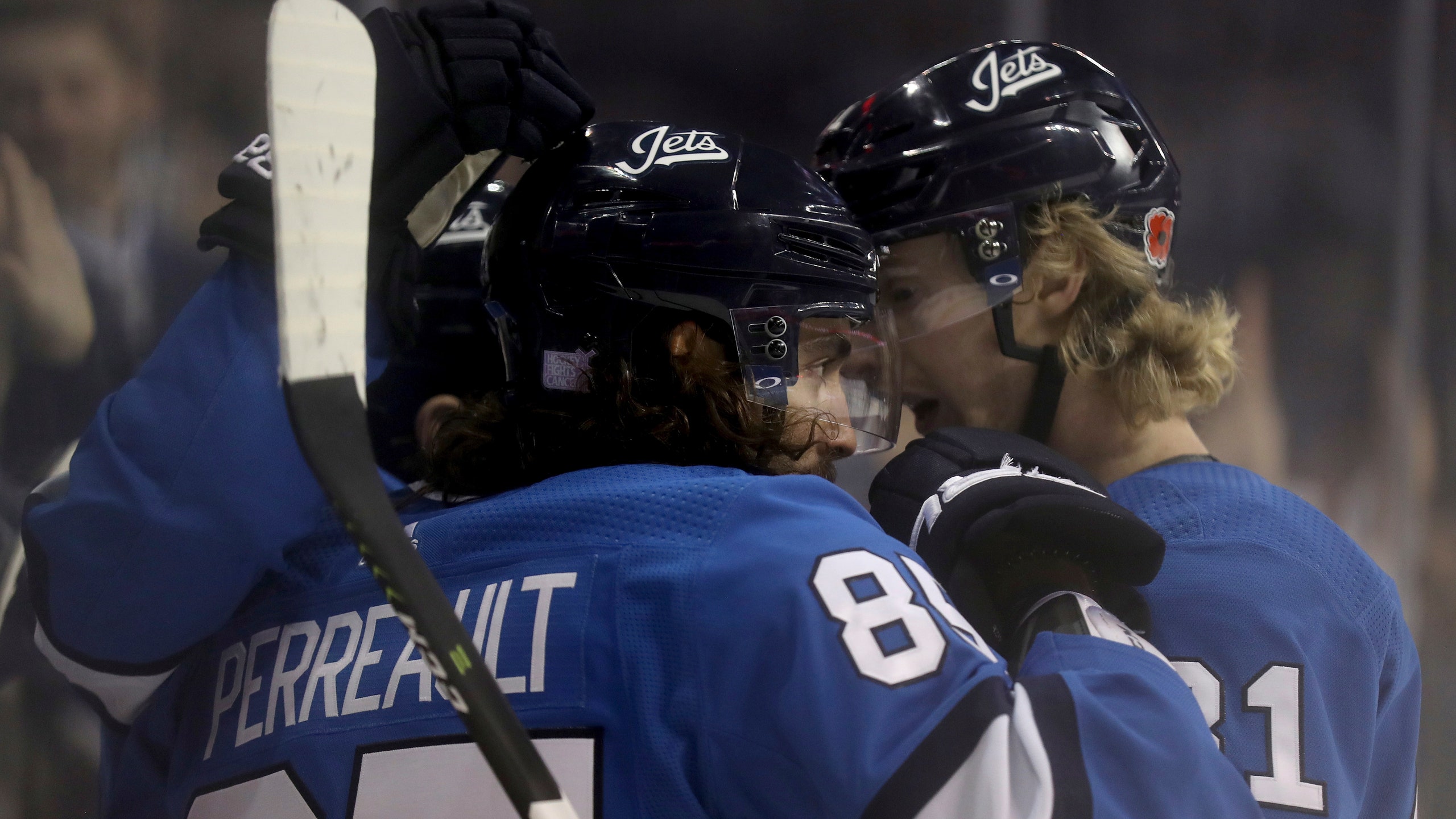 Scheifele has 3 points, Jets beat Devils 5-2
November 12, 2018
WINNIPEG, Manitoba (AP) — Mark Scheifele believes things are beginning to come together for the Winnipeg Jets.
Scheifele had two goals and an assist to lead the Jets to a 5-2 victory over the New Jersey Devils on Sunday.
Nikolaj Ehlers added a goal and an assist, and Jack Roslovic and Mathieu Perreault also scored for the Jets. Connor Hellebuyck stopped 34 shots.
"We've been playing the right way," said Scheifele, who leads the team with nine goals. "We've been in the right spots. Lines are starting to figure out each other. A little more consistent on our routes. That's what we want."
Blake Wheeler had two assists, extending his point streak to 10 games (two goals, 17 assists).
The win follows a 5-2 victory over Colorado on Friday, the first two of a four-game homestand.
"It's two solid games for us," said Scheifele, who has seven goals and eight assists in his last nine games. "We're definitely happy to see the results we've got in the last two and we just got to continue to build."
Brett Seney, with his first NHL goal, and Blake Coleman scored for New Jersey, and Damon Severson had two assists. Cory Schneider finished with 23 saves. The Devils finished a season-high seven-game trip 1-6-0, and were outscored 18-6 in the last three games.
"It's a pretty brutal road trip coming to an end and we didn't do what it took to win on the road consistently," Devils forward Kyle Palmieri said.
Ehlers scored on a rebound at 7:54 of the second to push Winnipeg's lead to 4-2, and Perrault capped the scoring with 7:13 left in the middle period.
"It just seems like every time we do make a mistake or there's a breakdown, (the puck) just ends up in the back of our net," Devils forward Taylor Hall said. "Unfortunately, it's coming at a tough time and we can't seem to get out of it right now."
Winnipeg grabbed a 2-0 lead with a pair of goals 29 seconds apart.
Dustin Byfuglien started it off when he stopped a New Jersey clearing attempt. Roslovic got the loose puck and fired in his first goal of the season 3:02 into the game. With the assist, Byfuglien extended his point streak to six games (one goal, seven assists).
Wheeler set Scheifele up for his eighth of the season, a one-timer from the slot that beat Schneider on the glove side at 3:31.
Seney, who hails from London, Ontario, and was playing his fifth career game, pulled New Jersey within one at 7:15 with a one-timer off Jesper Bratt's backhand pass.
Scheifele's team-leading ninth made it 3-1 at 2:58 of the second, but the Devils responded with Coleman's fifth goal 47 seconds later.
With a delayed penalty coming to the Devils, Winnipeg pulled Hellebuyck for an extra skater and Ehlers used a rebound off Scheifele's shot to score his fourth goal of the season.
"We're playing great defensively and it's leading to a whole lot of chances for, and we have the skill to bury on those chances," Hellebuyck said. "We're playing a nice, patient, detailed game and it's fun to play."
NOTES: Devils F Nico Hischier left the game in the second period. ... Ehlers has scored a goal in three straight games.
UP NEXT
Devils: Host Pittsburgh on Tuesday night.
Jets: Host Washington on Wednesday night in the third of a four-game homestand.
---
---