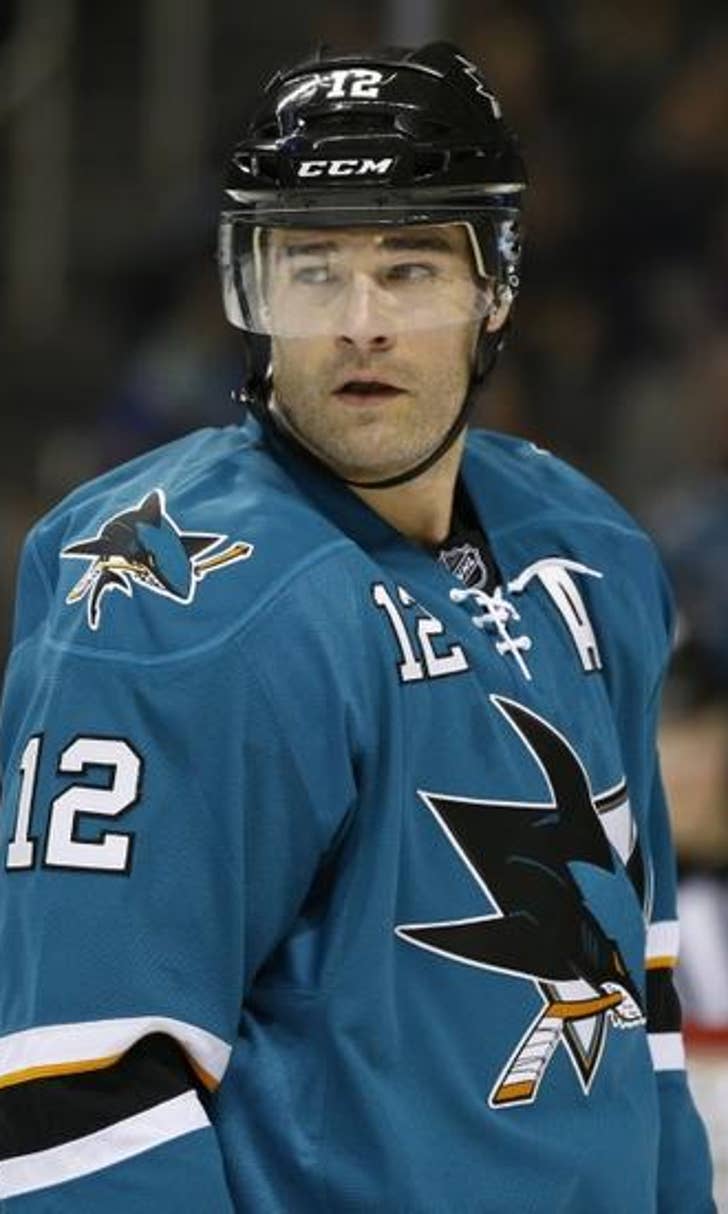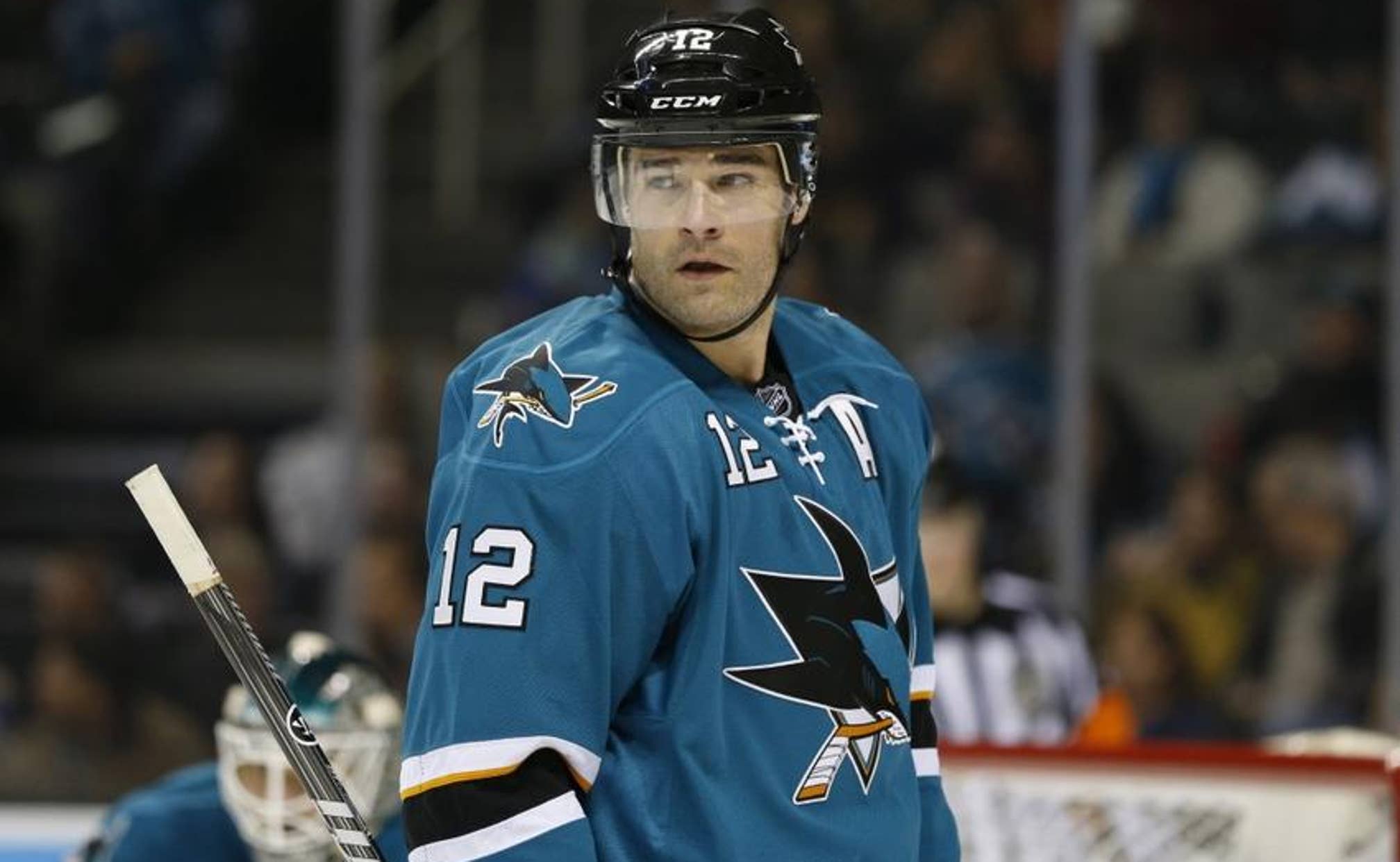 San Jose Sharks Dominate Philadelphia Flyers Again
BY Fansided and MJ Kasprzak/FanSided via Blades of Teal • December 31, 2016
The San Jose Sharks dominated the Philadelphia Flyers again Friday, Dec. 30. What brought about success for an 18th time in 19 head-to-head contests?
The real Broad Street Bullies are on Santa Clara Avenue. The San Jose Sharks dominated the team that claims that moniker once again Friday, Dec. 30.
Interestingly, San Jose hosted the last head-to-head contest (and win) exactly one year earlier. The Philadelphia Flyers now have just one victory in the last 19 meetings.
There was not much scoring, but the first came with 3:31 left in the opening period. Patrick Marleau stuffed home a Kevin LaBanc rebound for the 491st goal of his illustrious career.
It turned out to be Marleau's 95th game-winning goal, moving him past Steve Yzerman for ninth in NHL history per QuantHockey.com. How would anyone doubt him making the Hall of Fame?
The Sharks were able to cling to that lead until Joe Pavelski fed Justin Braun on an odd-man rush with 4:37 remaining. Marleau also got a secondary assist on the play.
In the meantime, they played their hallmark shutdown defensive game. Through it, San Jose dictated play most of the game. It turned a modest event summary possession (29-29 faceoffs, 17-14 giveaways, 11-2 takeaways) and shot-attempt (55-49) edge into 13 more shots with an 18-11 edge in blocks.
Philadelphia thus allowed almost three times as many shots per block and was almost twice as likely (36.7 to 20 percent) to have an attempt blocked. Even a 22-11 hit advantage could not compensate.
Goalie Aaron Dell made sure the San Jose Sharks dominated the Philadelphia Flyers again Friday, Dec. 30: Anne-Marie Sorvin-USA TODAY Sports
Thus, Aaron Dell earned his first NHL shutout. The win also kept the Sharks two games ahead of the Edmonton Oilers atop the Pacific Division. They will now spend New Year's Eve taking on the Los Angeles Kings.
Bad News
Not all the news surrounding the game was positive, however. Marc-Edouard Vlasic took a puck to the face with 30 seconds to go.
To their credit, the Flyers immediately called for help. They could have viewed the man down as an opportunity to reverse their struggles. (They have now lost three in a row and five of six after a 10-game winning streak.)
Braun joked after the game that he told Vlasic "good block." However, he said he thought his defensive partner would be okay.
Meanwhile, head coach Peter DeBoer offered little on the injury. He did say he doubted Vlasic would make the trip to Los Angeles. The remaining quotes below are exclusively from Blades of Teal questions.
Melker Karlsson
I think you have to have (fourth-line contributions) if you're going to have success. Tomorrow we have a game again and if we roll the four lines (tonight) maybe we're fresher.
Aaron Dell
I think games (facing few shots) are harder sometimes. When you get a lot of work, it's easier to keep your head in it. You really have to concentrate more when you're not getting a lot work. I think that makes it tougher—I think I had one chance every once in a while there.
Justin Braun scored an insurance goal to ensure a win in which the defense of the San Jose Sharks dominated the Philadelphia Flyers: Ed Szczepanski-USA TODAY Sports
Justin Braun
(Offensive contributions from blue-line depth are) big. You know (we) want to chip in. (We) come to the rink, (we) want to score goals—(we) work on that all the time. It's nice that (Paul Martin) is getting in on the action, I got one tonight and hopefully the rest of the boys can keep doing it—we're all trying to keep up with (Brent Burns)…it doesn't seem to be easy.
Patrick Marleau
Yeah, (it is) definitely (important to win at home). It's one of the things we've talked about…we have a great building, great fan base. (We) want to win in front of (our) fans. (We) want other teams to be a little bit worried coming into (our) building—what they're in for—and I think we're starting to get that identity back.
Peter DeBoer
Obviously we need (to play the backup goalie). I think last year (Martin Jones) was really sharp in the playoffs because he got some rest with (James Reimer) here and that's always in the plans. But again, for me it's not a number. It's how (Dell is) feeling and Jones is feeling. He's fresh right now and I think with the way the schedule's been laid out and our breaks so far, he's had the appropriate rest he needs.
More from Blades of Teal
This article originally appeared on
---
---