National Hockey League
National Hockey League
Sakic steps into new front office role
Published
Apr. 19, 2011 1:00 a.m. ET

As a rookie forward more than two decades ago, Joe Sakic was the nucleus of a rebuilding plan, eventually turning a downtrodden team into a two-time Stanley Cup winner.
Now, as a rookie executive in the front office, the former Colorado Avalanche captain has signed on for another reclamation project, with visions of raising even more banners to the Pepsi Center rafters.
He's ready to get to work, even if he's not quite sure what exactly his responsibilities may be as the team's executive adviser/alternate governor.
Sakic will simply figure it out on the fly as he tries to help the brain trust fix an Avalanche squad that won their fewest games (30) and tallied their fewest points in the standings (68) since relocating from Quebec to Denver in 1995.
''It's something that's going to be a great experience for me,'' Sakic said Tuesday at a news conference.
The 41-year-old Sakic has been away from the team for nearly two years since announcing his retirement. Still, he's been following the Avalanche quite closely, watching most of their games when he wasn't coaching his boys' hockey squads.
His assessment?
''They're right in the middle of a good rebuilding plan,'' Sakic said. ''They've got some real nice young players here.''
Like All-Star Matt Duchene, who's drawn comparisons to his boyhood hero, Sakic, since being drafted with the third overall pick in 2009. Duchene was one of the centerpieces of the team's youth movement in 2009-10, helping the team make the playoffs.
The Avalanche got off to a solid start this year, only to have the wheels fall off in January. They set a franchise record with 10 straight losses two times during a 1-18-2 stretch that sent their season into a tailspin. Even more, they traded away some of that blooming talent and finished ahead of only the Edmonton Oilers.
In the upcoming June draft, Colorado will pick No. 2 and again at No. 11 — courtesy of a trade with St. Louis — to help the team rebuild and restock.
The squad also has an eager rookie waiting in the wings in Sakic, who's ready to pitch in any way he can in his new capacity.
His job description simply states that he'll be involved in all facets of hockey operations. A reason it's so vague may be because the team wants him to carve out his niche, develop his own role.
''Clearly he knows the hockey side,'' Avalanche general manager Greg Sherman said. ''But he wants to expand, learn the business side, learn the intricacies about what we have to deal with managing a hockey team. It's much different on this side of the table.''
Sakic's immediate vision for his new gig centers on spending time at the practice rink, talking to the coaches and perhaps working with the players.
''I'm here for whatever the team needs,'' Sakic said. ''There's a lot of good things here.''
The pride of Burnaby, British Columbia, Sakic's been the face of the franchise since the day the team showed up in the Mile High City. He donned the captain's ''C'' for 16 straight seasons and guided the Avalanche to Stanley Cup titles in 1996 and 2001. He also won league MVP honors in 2001, was a 13-time All-Star and led Canada to an Olympic gold medal in 2002.
''If he's half (the executive as he was player), we're going to be off the charts,'' Sherman said. ''It's another great resource for us, another great mind.''
Sakic joins a growing list of former players working their way into management. That includes Steve Yzerman, a former Detroit Red Wings star and current Tampa Bay Lightning general manager.
When Sakic needed advice, he chatted with Yzerman, who was once a big rival.
Would Sakic want to follow Yzerman's lead and be a GM someday?
''I'm not looking for anymore than learning the business side,'' he said.
Sakic's been seeking outside pointers from others as well, including Hall of Famer John Elway, who rejoined the Denver Broncos as chief football executive after a franchise-worst 4-12 season.
Unlike Elway, Sakic said he won't be tweeting.
''I got to pick his brain a little bit,'' Sakic said. ''I'm in that stage right now. I need to learn a lot.
''This is a good challenge, a big challenge for all of us. When I look at it, I see a lot of potential here. There's a lot of good, young players that, as long you're patient with, you're going to watch grow into a great hockey team.''
---
---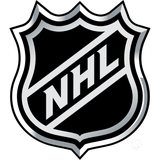 Get more from National Hockey League
Follow your favorites to get information about games, news and more
---