Sabres still hopeful for scoring vs. Lightning without Eichel (Feb 13, 2018)
February 13, 2018
BUFFALO, N.Y. -- The Buffalo Sabres have finally rediscovered their scoring touch. But can they keep it up without top scorer Jack Eichel?
The Sabres (16-30-10) have shown some signs of life as of late, with 12 goals in their past three games. That came after a dreadful stretch to open the new year, with 11 losses in their first 15 games of 2018 (4-9-2).
Buffalo will have a tough task at hand when the Tampa Bay Lightning (38-14-3) come to town Tuesday night.
The Sabres are expected to be without Eichel for at least 4-6 weeks -- and possibly the remainder of the season -- after their top forward suffered a high ankle sprain in Saturday's 4-2 win over the Boston Bruins.
Their first full game without Eichel was a mixed bag -- the Sabres scored four goals in a 5-4 defeat to Colorado but were behind for much of the game, going down by a margin of 5-2 in the third before a late rally.
"We made too many turnovers from the start," Sabres center Ryan O'Reilly said, according to the team's website. "We tried to play an east-west game; that's not our style. We had to keep it a little simpler off the bat to get some stuff going and we didn't. We just fed their transition and obviously they got ahead and it was tough to climb out of it."
The Sabres will need more from top defenseman Rasmus Ristolainen in order to have a chance against the high-powered Lightning. Ristolainen had a poor showing against Colorado and saw his ice time slashed later in the game.
"We just totally got away from a simple game, getting pucks deep, forechecking, working in the offensive zone," Sabres coach Phil Housley said, according to the team's website. "We wanted to play an east-west game, turning pucks over through the middle of the ice. ... They have a terrific rush game and we just fed it and we got on our heels."
With Eichel on the mend, O'Reilly is Buffalo's next-highest scorer with 50 points (17 goals, 23 assists) in 55 games. Robin Lehner has a save percentage of .910 in 42 games played.
The Lightning are coming off a 4-3 loss to the Toronto Maple Leafs on Monday night. In that game, Alex Killorn, Nikita Kucherov and Yanni Gourde scored for Tampa Bay. Kucherov picked up his 30th goal of the season.
Goalie Andrei Vasilevskiy may have had a rough start against the Maple Leafs but he's been terrific all season long for Tampa Bay. Vasilevskiy had a save percentage of .929 in 46 games heading into Monday night's action and had one of the saves of the season in a 4-3 win over the Los Angeles Kings on Saturday. In that game, Vasilevskiy reached behind and used his glove to make an incredible save at the right post.
"That's up there for sure," Tampa Bay captain Steven Stamkos said after the game, according to the team's website. "Definitely one of the best saves I've ever seen live."
---
---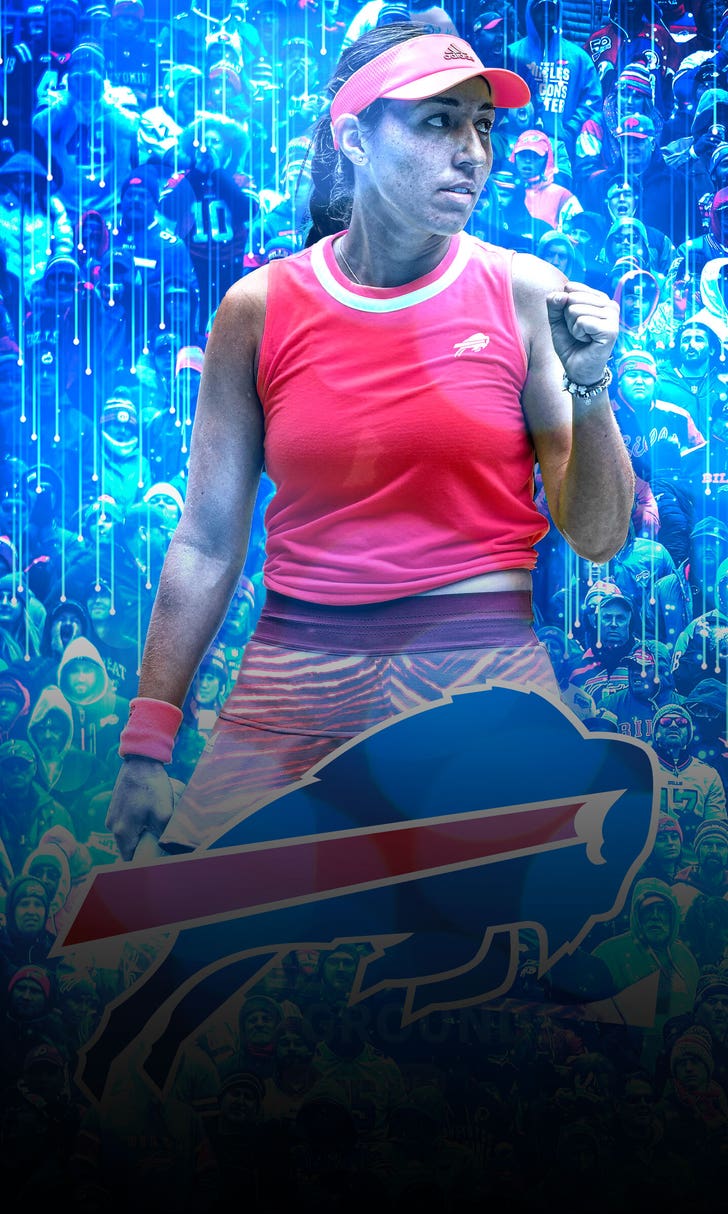 Bills Mafia In Australia
Bills Mafia In Australia
Jessica Pegula, the daughter of the Buffalo Bills' and Sabres' owners, is on a career-best run at the 2021 Australian Open.