National Hockey League
National Hockey League
Sabres G Miller upset over lockout
Published
Jan. 11, 2013 12:00 a.m. ET

After rejoining his Buffalo Sabres teammates on the ice for the first time in some nine months, goalie Ryan Miller had a few lingering frustrations to get off his chest regarding the NHL lockout.
''The best thing to do is acknowledge that it was stupid,'' Miller said Friday, before turning his attention to Sabres fans. ''I appreciate their patience. I know it's a hard situation. I still don't even know the right message because it was just a stupid, useless waste of time.''
Miller, who played a role in negotiations, called himself ''embarrassed'' that it took more than six months of negotiations to reach an agreement. At one point during talks, he gave up on the possibility of there being a season this year.
And he laid the blame on owners, specifically singling out Commissioner Gary Bettman, whom he accused of being the reason why the four-month lockout wasn't resolved sooner.
''In my mind, it always had to be January in Gary Bettman's mind,'' Miller said. ''Obviously, he had something in his head and he was going to see how far he could take it. So there's really no going up against Gary, when he has something in his head.''
For someone who hasn't played in a competitive game since April 5, the ever-outspoken Miller seems already in midseason form.
''It's exciting to be back. It's the way you that you're supposed to feel,'' he said. ''It's not in the board room, so that's good. It's getting back on the ice, and that's the important part.''
Spending much of his offseason in southern California, Miller arrived in Buffalo on Thursday, and was on the ice for what's expected to be the players' final informal practice at a suburban arena. Training camp is tentatively set to open Sunday, and a 48-game regular season to start a week later.
A seven-year veteran, Miller is the face of the franchise, and regarded as a team leader. His arrival was welcomed by the Sabres, and also by numerous fans. About 300 onlookers - the largest turnout this week - lined the boards to watch the open practice.
Aside from his frustrations regarding labor talks, Miller was in an upbeat mood. Walking out of the locker room with his mask perched above his head exposing a familiar patchy beard - ''It's my lockout beard'' - he then flashed a big smile and waved his glove hand before taking the ice.
Before taking any questions from reporters afterward, Miller first wanted to find out what's been happening in Buffalo, and then shook hands with each member of the media.
''There,'' he said. ''We're reintroduced again, eight months later.''
Now it's time to get to work in what will be a shortened season, and for a high-priced Sabres team that was among the NHL's biggest busts after missing the playoffs last season.
Buffalo (39-32-11) finished ninth in the Eastern Conference and was hampered by a rash of injuries, including Miller missing a nine-game stretch because of concussion-like symptoms. On the bright side, Miller hopes the team can pick up where it left off after closing last season on a 15-5-4 roll.
The challenge for Miller is getting himself ready to carry much of the load during a tightly packed stretch of games.
''Hockey-wise, I'm in a pretty good spot,'' he said. ''Mentally, I always kind of knew it was going to be a short sprint kind of situation. It's not a surprise for anyone of us.''
Coach Lindy Ruff has already projected that he's targeting Miller to play between 36 and 38 games.
Miller hasn't given any thought to how many games he'll play, but has been accustomed to being the Sabres workhorse.
He's appeared in 59 or more games in each of his past six seasons. That includes 2009-10, when he was the NHL's Vezina Trophy winner after going 41-18-8 in 69 NHL regular-season games, and six more games at the Winter Olympics in Vancouver, where he led the United States to win a silver medal.
''I just want to be that guy, and we'll go by that,'' Miller said. ''I think if I'm playing at a high enough level, I'd like to be in net.''
Unlike some NHLers who spent part of the lockout playing overseas, Miller elected to stay home. He said the insurance premiums on his contract proved expensive. He also noted that he wanted to make sure there were no lingering effects from the head injury he sustained last year.
Miller spent much of his time working out in California, where he skated between three and four times a week. He mostly worked out with numerous members of the defending Stanley Cup-champion Los Angeles Kings such as Jarret Stoll, Brad Richardson, Justin Williams and Rob Scuderi. Several other NHLers, including Pittsburgh's Sidney Crosby, spent a few months also working out with them.
''I've been skating pretty consistently since June, but it's not the same as playing with your teammates,'' Miller said. ''It's been missing from my life for the past eight months, that's a long time.''
---
---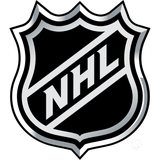 Get more from National Hockey League
Follow your favorites to get information about games, news and more
---