National Hockey League
National Hockey League
Relieved Penguins eager to get back to business
Published
Jan. 7, 2013 10:53 p.m. ET

Sidney Crosby isn't sure what took so long. Well, maybe he does, but the Pittsburgh Penguins captain is way past the point of caring or placing blame.
All Crosby knows is that hockey is back. And four months of endless sparring between NHL owners and players on a new collective bargaining agreement is over after the two sides reached a deal over the weekend to salvage the season and - hopefully - ensure at least a decade of labor peace.
''We know there's a lot of frustration, we were frustrated, everyone was,'' Crosby said on Monday. ''It was a difficult situation. It was ugly for everyone and we're happy to put it behind us.''
In the end, that - well, that and leading the Penguins back to the Stanley Cup - is all that matters.
It's why Crosby's smile looked a little wider than normal after an energetic 90-minute session for about a dozen Penguins at a suburban Pittsburgh ice rink.
For the first time since the Penguins were knocked out of last spring's Stanley Cup playoffs, Crosby wore an official practice jersey instead of the NHLPA gear he and his teammates donned during semi-organized workouts during the lockout.
The assembled Penguins - including goaltender Marc-Andre Fleury, defenseman Brooks Orpik and winger Pascal Dupuis - also got to have a seat in their actual dressing room afterward rather than the men's locker room they'd been using during the lockout.
It wasn't much, but it was a step toward normalcy for a team and a league that is eager to get back to business. A shortened season of between 48-50 games will start later this month, and the Penguins expect to be in the mix well into the late spring.
First things first, however. While the players don't expect any sort of major blowback from fans - it was the owners who locked them out after all - the team knows there may be some jangled nerves to calm for a fan base exhausted from the third work stoppage in less than two decades.
Penguins co-owner Mario Lemieux offered an apology on the team's Web site on Monday, saying "there is nothing we can say to explain or excuse what has happened over the past four months,'' but adding the team will do ''everything'' it can to rebuild trust.
Getting back to playing would make a nice start. Coach Dan Bylsma believes the Penguins can hit the ground running thanks to a core led by a healthy Crosby and reigning MVP Evgeni Malkin, who is expected to return to the U.S. after spending the lockout playing in the Kontinental Hockey League in his native Russia.
''We've been ready for this situation,'' Bylsma said. ''It's a short amount of time, but for our team, our players, there's a lot of familiarity. We have a lot of people back. It's not a huge adjustment.''
Even if Bylsma admits the first few post-lockout hours were a little weird. He found out a deal had been reached early Sunday morning and started to receive a steady stream of texts from his players, most of which read like excerpts from an ''awkward first date.''
It's to be expected after months of no contact, though it shouldn't take the Penguins long to get up to speed. There are very few questions on the roster, the most pressing being who will play alongside Malkin and James Neal on the second line. Outside of that, Pittsburgh will look much like the team knocked off by Philadelphia in six games last April.
Considering the truncated season, Bylsma understands why one Las Vegas book made his team the early 8-1 favorite to lift the Cup in June.
''I would much rather be involved with expectations of winning and winning the Stanley Cup than not be,'' he said.
It's a sentiment echoed by the Penguins, though with the deal still awaiting ratification, the Penguins were still nursing the disappointment of missing nearly half a season - and the paychecks that come along with it - over issues that could have been resolved weeks ago.
Crosby logged three long days at the negotiating table in December and believed a deal was within sight when talks broke down. Asked if there's a major difference between the proposal put on the table in December and the one accepted on Sunday and Crosby shook his head and laughed.
''It's negotiations, that's the way it goes,'' he said. ''I wouldn't recommend having to go through that again.''
The players hope they don't have to, even if Pittsburgh player representative Craig Adams allows his side gave away plenty of ground for the right to get back to work.
''I don't think any player should be under the illusion that we got a great deal or anything,'' Adams said. ''We did very well under the circumstances ... I think the owners got a really good deal and hopefully we got enough things in there that it's going to work out in the long run for us too.''
---
Follow Will Graves at www.twitter.com/WillGravesAP
---
---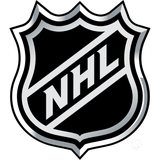 Get more from National Hockey League
Follow your favorites to get information about games, news and more
---