National Hockey League
National Hockey League
Red Wings hope Franzen is breaking out of a slump
Published
Apr. 4, 2011 9:46 p.m. ET

Johan Franzen is tough to slow down when he's at his best. The problem for the Detroit Red Wings is that's been pretty rare lately.
Franzen scored Sunday night for just the second time in 24 games in Detroit's 4-2 win over the Minnesota Wild that clinched the Central Division title.
''I've got as little of confidence as usual,'' Franzen joked with a nervous laugh during a terse interview.
The burly Swede known as ''Mule'' in the Motor City had five goals on Feb. 2 at Ottawa, becoming the first NHL player to pull off the feat since Marian Gaborik did it for Minnesota in 2007.
Then, he went into a slump that has created a concern for Detroit heading into the playoffs next week.
''Hopefully he gets on one of his streaks because we really need him,'' general manager Ken Holland said.
The 6-foot-3, 218-pound forward didn't score for over a month after his five-goal game and went another eight games without a goal before the victory over the Wild.
''He's big, he's got a good reach and all that talent,'' Minnesota left wing Andrew Brunette said. ''When he gets rolling just like a few years ago against us when I was with Colorado, he's hard to stop.''
Franzen had nine goals in a second-round sweep of the Avalanche in 2008 and finished with 18 points in 16 games, helping the Red Wings hoist the Stanley Cup.
He was a point-per-game player the next postseason, when Detroit fell just short of repeating, and had 18 points in 12 playoff games last season.
Just because Franzen finally scored again, toward the end of the regular season, he's not ready to say he'll be his dominant self next week.
''It's been a while since I've done any playoff magic,'' he said. ''We'll see.''
The Red Wings hope Franzen comes through again when it matters most so that teams can't just focus on stopping Pavel Datsyuk and Henrik Zetterberg.
''We need the Mule going,'' Detroit coach Mike Babcock said. ''I thought the Mule was very determined two nights in a row. He's an important part of this team and a big part in the playoffs. The more physical and determined he plays, the better team we're going to be.''
Franzen is prone to falling into a funk because he seems to get tight when things aren't going well.
''No doubt, he puts a lot of pressure on himself when he's not scoring,'' Zetterberg said. ''So, it was nice to see him get that one to hopefully get him going for the playoffs.''
Nicklas Lidstrom said the timing of Franzen's last goal and the style in which he scored encouraged him and hopes it does the same for his teammate.
''I think it was very big, hopefully it'll give him some confidence that he needs,'' Lidstrom said. ''The way he scored it - going hard at the net and whacking at the puck - was important. He's been great in the playoffs the past few years, so hopefully this is a sign of things to come next week.''
---
---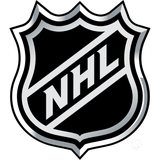 Get more from National Hockey League
Follow your favorites to get information about games, news and more
---