National Hockey League
National Hockey League
Red Wings beat Penguins 5-4 just before end of OT
Published
Mar. 20, 2014 10:31 p.m. ET

DETROIT (AP) The Detroit Red Wings made some breaks and got some against the Pittsburgh Penguins.
Daniel Alfredsson was credited with his second goal of the game with a fraction of a second left in overtime, lifting Detroit to 5-4 win over Pittsburgh on Thursday night.
''You do a lot of good things, you get lucky,'' Alfredsson said.
Alfredsson's game-winning goal went off Pittsburgh goaltender Marc-Andre Fleury and was knocked into the net by Penguins defenseman Rob Scuderi.
''Big break for us,'' Alfredsson acknowledged.
The Penguins knocked the puck into their net three times with Scuderi doing it twice. They were called for six penalties. And, Pittsburgh teammates bumped into each other to help Detroit's Tomas Tatar score a 4-on-4 goal after forward James Neal was called for interference for pushing a stick on the ice away from him.
''It's pretty rare,'' Sidney Crosby said of the penalty called on Neal. ''But so is a butt-end, and so is a puck going off our guy three times.''
With 3:46 left in regulation, Detroit's David Legwand was ejected and given a five-minute major for using the butt end of his stick to hit Evgeni Malkin in front of the net. The Penguins failed to take advantage of the extended chance with an extra skater, and it cost them in a mistake-filled game.
''We had more than enough opportunities to win that game,'' Crosby said.
Detroit was up 2-0, trailed 3-2 and led 4-3 lead with 7:43 left. Craig Adams pulled Pittsburgh back into a tie two minutes later.
''A couple different games, it feels like, out there,'' Penguins coach Dan Bylsma said.
Detroit's Jimmy Howard stopped 39 shots.
Fleury made 25 saves, and needed to make some more when the puck went off his teammates.
Olli Maatta redirected a shot into his own net midway through the third - Todd Bertuzzi was credited with the goal - and Scuderi did the same in the second on score given to Gustav Nyquist.
Malkin scored twice, including a go-ahead goal late in the second.
The banged-up Red Wings are desperately trying to close the season well enough to extend their postseason streak to 23. They've won two straight games and are 8-0-2 in their last 10 home games.
''We made some mistakes, they made mistakes, but we stayed with it and found a way to win a game,'' Red Wings coach Mike Babcock said. ''That was a big win for us.''
Alfredsson and Nyquist put the Red Wings up 2-0, but they didn't take advantage of opportunities to build on their lead.
After the Penguins were called for four penalties in the first half of the second period, Lee Stempniak and Malkin scored 25 seconds apart to tie it. Malkin added another goal 2:16 later to put them ahead 3-2.
The Red Wings were without defenseman Jonathan Ericsson, a day after he had surgery on the middle finger of his left hand. He is expected to be out for at least a month.
By the time Ericsson is ready to return, the Red Wings might not be playing anymore.
Pittsburgh, meanwhile, is trying to catch the Boston Bruins for the top seed in the Eastern Conference. The Penguins are hoping to hoist the Stanley Cup for the first time in since beating Detroit in a finals rematch five years ago.
Malkin entered the game with six goals and 13 assists in his last 15 games against Detroit, including the 2008 and 2009 finals.
He was at his best after Pittsburgh was at its worst Thursday.
The Penguins were called for four penalties in a seven-minute stretch of the second period, but only gave up one goal after their first trip to the box and it was scored by one of their own players.
''That was the one area of the game that it got away from us,'' Malkin said.
Stempniak redirected a shot with 4:43 left in the second and Malkin made it 2-all soon thereafter. Ten seconds into a 5-on-3 power play, Malkin's slap shot through traffic put Pittsburgh ahead 3-2 with 2:02 left in the second.
And in the end, the Penguins' miscues were costly and their missed opportunities prevented them from picking up another point.
''Sometimes you pay for your mistakes,'' Crosby said.
NOTES: Malkin snapped a three-game stretch without a point. ... Nyquist began the game with an NHL-high 14 goals since Jan. 20 and scored for the third straight game.
---
---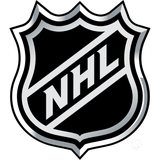 Get more from National Hockey League
Follow your favorites to get information about games, news and more
---