National Hockey League
National Hockey League
Rangers-Penguins Preview
Updated
Mar. 4, 2020 7:38 p.m. ET

Evgeni Malkin wondered what he could possibly add to a team that was rolling into the playoffs. The New York Rangers might wish they hadn't found out the answer.
Malkin has provided additional scoring punch to the red-hot Pittsburgh Penguins, who return home Saturday with a chance to wrap up their Eastern Conference quarterfinal series with a Game 5 victory over the Rangers.
Pittsburgh entered the playoffs with wins in 14 of 16 games and hasn't slowed down with victories in three of four in this series. After losing home-ice advantage with a split at Consol Energy Center, the Penguins swept two in New York by a combined score of 8-1.
Malkin's final regular-season action came in the first game of Pittsburgh's 14-2-0 closing stretch. He also missed the postseason opener with an arm injury but returned with assists in Games 2 and 3 before posting two goals and a pair of assists in Thursday's 5-0 victory - the Penguins' sixth in the last seven games against the Rangers.
The six-time All-Star tied his postseason career high with four points, erasing any doubt about his role.
''Of course, I thought about it when I'm not playing and the team is winning,'' Malkin said. ''I know I can help the team. I can help the power play. This feels so much better. I know I can help this team win.''
Sidney Crosby, Eric Fehr and Conor Sheary also scored as the Penguins knocked goaltender Henrik Lundqvist out early in the second period. The former Vezina Trophy winner surrendered four goals on 18 shots, dropping his save percentage to .900 and raising his goals-against average to 3.28 in the series.
About the only thing lagging toward the end of the season was Pittsburgh's power play, which finished 16th in the league at 18.4 percent. After going 0 for 7 in their final three regular-season games, the Penguins have a 36.8 success rate against the Rangers with seven goals in 19 opportunities - including Thursday's 3-for-6 showing.
Both of Malkin's goals and one of his assists came with a man advantage.
The Rangers, meanwhile, went 0 for 4 on their power-play and are 1 for 16 in the series. After the Rangers vowed to pick up their intensity following a sour effort in Tuesday's 3-1 loss, the Madison Square Garden faithful were booing them by the end of the first period.
''Today we are disappointed, angry, frustrated, for sure,'' forward Mats Zuccarello said. ''At the same time, you can't let that go to your head. We have to win the next game and go from there.''
While Lundqvist is the NHL's active postseason starts leader for goalies at 115, the Rangers haven't been able to figure out a pair of first-timers. Pittsburgh's Jeff Zatkoff was good enough to earn a split in the first two games, while rookie Matt Murray has returned from a head injury to allow just one goal on 48 shots in the last two.
With starter Marc-Andre Fleury still struggling to return from a concussion, the net is Murray's for the time being.
New York's 10 double-digit goal scorers from the regular season have combined for six in this series, and Rick Nash was the only one to mark the score sheet in New York, where the Rangers have lost five straight playoff games.
They are in danger of an early exit after advancing to the Stanley Cup Final two years ago and the Eastern Conference finals last season. However, both of those runs came after rallying from 3-1 series deficits - including the 2014 East semifinals against the Penguins.
"You can't think because you've done it in the past you will necessarily do it (this year)," coach Alain Vigneault told the team's official website. "But you can believe a little bit. We've been there and have been in those situations, and I think what made it possible was that narrow focus of staying in the moment."
---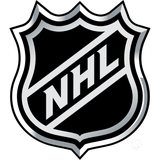 Get more from National Hockey League
Follow your favorites to get information about games, news and more
---