National Hockey League
National Hockey League
Rangers 1, Capitals 1
Published
Apr. 29, 2009 3:06 a.m. ET

Thanks to sage old Sergei Fedorov and a monumental comeback, the Washington Capitals are headed to the second round of the NHL playoffs for the first time in more than a decade.

Fedorov beat Henrik Lundqvist with 4:59 left in the third period, and the Capitals edged the New York Rangers 2-1 in Game 7 on Tuesday night, becoming the 21st team in NHL history to win a series after trailing 3-1.

It's also the franchise's first series victory since the 1997-98 season, when Washington made it all the way to the Stanley Cup finals. It must feel particularly sweet to the 16 players who were on the team a year ago, when the Capitals also trailed 3-1 in the first round, and also forced a Game 7 at home — only to lose to Philadelphia in overtime.

The Capitals will face Pittsburgh or New Jersey next.

New York's Nik Antropov and Washington's Alexander Semin traded first-period goals. Fedorov took a pass from Matt Bradley on his winner and, with Rangers defenseman Wade Redden screening Lundqvist, sent a shot inside the far post.

The first player over to celebrate with Fedorov, a past NHL MVP who won three Stanley Cups with Detroit, was Alex Ovechkin, who hopped on the back of his teammate and countryman. Ovechkin had scored in three consecutive games but was mostly silent Tuesday, two days after proclaiming Lundqvist "can't play every game like a god."

Lundqvist was pretty good in Game 7, and Capitals rookie Simeon Varlamov settled down after an early flurry of activity. Varlamov got a lot of help: Washington limited New York to one shot in the third period.

Things didn't start that way. The Rangers tested Varlamov twice in the opening 45 seconds, with Sean Avery taking a shot, then Antropov coming in 1-on-1 and unsuccessfully trying to stuff a backhander past the goalie's right skate.

The Capitals looked flat, and the Rangers took the game's first five shots. It didn't take long for New York to lead.

Brandon Dubinsky skated around Varlamov, keeping control of the puck and sending it through a Capitals player's legs back to Antropov, who scored his first goal since Game 1.

Ovechkin picked up the puck, then skated over to fling it over the boards into the Capitals bench area. Avery — like Antropov a late-season addition — earned a secondary assist.

The Capitals had no official shots until 13 minutes in, when Tom Poti's attempt from the point on a power play was easily kicked aside by Lundqvist. The hosts were held to fewer than three shots in a period for the first time all season.

But Washington's second shot found the net, basically by accident, to tie the game at 15:34. Nicklas Backstrom left the puck behind him for Semin, who ripped a shot right as New York's Ryan Callahan dived. The puck appeared to deflect off Callahan at least once, if not twice, and possibly off another New York player, fooling a sprawling Lundqvist as it fluttered end-over-end above his left skate.
---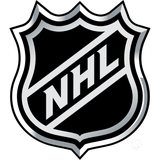 Get more from National Hockey League
Follow your favorites to get information about games, news and more
---