National Hockey League
National Hockey League
Predators, team start process of wooing fans back
Published
Jan. 12, 2013 9:31 p.m. ET

Pekka Rinne says making nice with the fans didn't enter his mind when the Nashville goaltender skated over and handed a puck to a smiling young boy.
The goalie was just happy being back on the ice with his teammates in front of a few hundred fans.
''It was fun to kind of play around a little bit and for sure it's always fun when you have little kids watching you and you know they love hockey,'' Rinne said.
The Predators tried to start wooing fans back Saturday for a lockout-shortened season. With the new labor deal not ratified by midday, the players put themselves through an hour-long practice with coaches forced to only watch from the stands. The team sold hot dogs, popcorn and sodas for 50 cents apiece in what they billed a ''celebration.''
''They're the reason why we're here,'' Predators captain Shea Weber said of the fans. ''It's tough. Obviously they're the ones who suffered through this whole thing, and it' shard. But anything we can do to try and win them back, we're going to try and hopefully they'll stick with us and come with us the whole way.''
Lee Bittinger of Clarksville, Tenn., was among the first fans in Bridgestone Arena, and she settled into the seats between the team benches courtside with her son, Matt Baker, and friend Vicki Salter all decked out in Predators' jerseys to enjoy a view she never could afford during a regular game. Her son even high-fived Rinne through the glass.
As happy as they all are to have the NHL finally back, Bittinger is the kind of fan the Predators and the league may not get back this season. She'll buy tickets for a couple games but said she won't be buying season tickets even for the cheap seats near the top of the arena where she usually sits.
''I'm still a little of my own personal little rebellion against what went on,'' Bittinger said. ''I'm not going to even look at the rest of the season.''
Caleb Waller of Nashville has been going to Predators' games since their first season in 1998-99, and he said he'll be back. He blamed owners for this lockout and is hoping the final details of the new labor deal help out small market teams like Nashville.
''I think owners need to come up with something to make fans feel they are appreciated,'' Waller said.
That's what the Predators tried to do Saturday opening up their arena for six hours with the cheap eats, and the turnout was impressive on a rainy day. The Predators also had face-painting for children with fans able to take photos posing with hockey sticks, while mascot Gnash roamed around as well.
A highlight of the practice came when fans broke out into a ''Let's go Predators'' cheer that coach Barry Trotz appreciated. Trotz said the Predators could have had a more formal atmosphere if the deal had been ratified in time, but he was impressed by the turnout.
''Everybody wants to see hockey,'' Trotz said. ''The players want to see the fans.''
The Predators themselves couldn't stop smiling once they wrapped up their session. Many had stayed around Nashville working out together at a rink in Franklin, Tenn., while six went overseas to play during the lockout. They tried scrimmaging near the end of their session before finishing up, but still were waiting for forward Sergei Kostitsyn to rejoin the team to build up their numbers.
But the uncertainty remained pending the final approval with the schedule for the start of training camp expected Sunday including the words ''IF WE CAN START'' on the board in the locker room. Trotz said he's ready to get to work the instant the deal is final.
''It's waiting like your flight's delayed at the airport,'' Trotz said. ''That's really how it feels. It's no different. Yeah, we're just waiting for that to happen. Once it does, we'll get ready to go.''
Still, the Predators were skating in their own arena with people cheering. Forward Mike Fisher said it felt great to be back.
''The response was great, and we appreciate it,'' Fisher said.
---
Follow Teresa M. Walker on Twitter at www.twitter.com/teresamwalker
---
---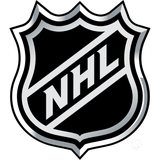 Get more from National Hockey League
Follow your favorites to get information about games, news and more
---