National Hockey League
National Hockey League
Predators edge Ducks, take series lead
Published
Apr. 17, 2011 1:00 a.m. ET

The Nashville Predators may bend. They're trying to prove they've learned to bounce back and finish what they started.
Mike Fisher broke a tie at 10:21 of the third period, and the Predators took advantage of Bobby Ryan sitting out the first of his two-game suspension by beating the Anaheim Ducks 4-3 on Sunday for a 2-1 lead in the Western Conference first-round playoff series.
The Predators outshot Anaheim 37-16 overall and led 2-0 after the first period before Teemu Selanne scored two goals 30 seconds apart late in the second to tie it.
''That could've been a real dagger if we let that one slip away,'' Nashville captain Shea Weber said. ''They didn't really have a lot of chances, but the chances they had they scored.''
The NHL suspended Ryan on Saturday for stomping Predators defenseman Jonathon Blum's foot late in the Ducks' 5-3 victory Friday night. Ryan also will miss Game 4 on Wednesday night in Nashville when the Predators have a chance to take their first 3-1 lead in their short history.
''It's a big game,'' Weber said. ''Obviously, we can't have any letdowns. I think Game 2, we came out a little sloppy, took too many penalties and really gave them the momentum back.''
Martin Erat had a power-play goal and an assist, David Legwand and Jordin Tootoo also scored, and Ryan Suter had two assists to help Nashville improve to 4-0 in Game 3s on home ice.
Corey Perry had two assists on Selanne's goals. Matt Beleskey also had a goal in another physical and tight game between the teams, tying it 1:23 after Legwand gave Nashville a 3-2 lead early in the third.
Fisher put Nashville ahead to stay at 4-3 with his third goal of the series, scoring off a nice pass from Sergei Kostitsyn with a wrister near the post that appeared to go off goalie Ray Emery.
''It was an unbelievable play by my linemates,'' Fisher said. ''Sergei made a great pass, and I buried it.''
Saku Koivu hooked Blum with 2:20 left, putting Nashville on the power play and keeping the Ducks from pulling Emery for an extra attacker until it was too late. That scenario brought back memories for Nashville, which blew a one-goal lead in Chicago while trying to finish the game late with the man advantage. This time, the Predators sealed the win.
''I think we exorcised a little ghost there,'' Nashville coach Barry Trotz said.
''We handled it well ... You always get tested a lot of different ways and maybe the best thing that could happen we came out and hand to battle to the end.''
The Predators are looking for their first playoff series' victory in their sixth postseason in seven years. With Ryan out, the Predators had to seize the opportunity, especially playing before a sellout crowd that was very loud from before the opening faceoff to the final horn.
Only Emery making great save after save kept the Predators from blowing out the Ducks, especially early.
Selanne was blunt in his assessment of the Ducks' play.
''We had no business in this game. ... No business. They wanted it more. They won the battles. We were lucky to even be in this game. I'm very disappointed,'' Selanne said.
Ryan is part of the Ducks' top offensive line with Ryan Getzlaf and Perry and one of the best in the NHL. Ryan ranked second on the team with 34 goals and had a career-high 71 points. Anaheim coach Randy Carlyle started Brandon McMillan at left wing for Ryan, adding more speed over Ryan's size.
''The first 30 minutes we stood around and really didn't get our feet moving,'' Carlyle said. ''We committed some atrocious turnovers in the hockey game in the defensive zone. If we don't play better defensively than we played tonight, then I don't think we can give ourselves much of a chance.''
The Predators opened by taking the first five shots, and the Ducks didn't get their first shot on net until 9:33 of the first by Francois Beauchemin. When Luca Sbisa was called for roughing Matt Halischuk, that gave Nashville the opening it needed.
Erat scored with 8 seconds left on the man advantage with a wrister over Emery's glove with 5 minutes left in the period for his seventh career postseason goal. The goal hadn't been announced when Getzlaf had an ugly turnover with the puck going to Tootoo. He hit the post, then tapped the puck back into the open net for his first goal of the series with 4:22 to go for the 2-0 lead.
Getzlaf apparently tried to fire up his teammates late in the second. He skated up to Mike Fisher, then dropped a glove as the two fought briefly. That meant Getzlaf was in the box when Shane O'Brien drew an elbowing penalty, but Selanne and Perry took care of things.
Perry fed the puck to Selanne for a wrister from the slot with 1:50 left to pull Anaheim to 2-1 on just the Ducks' ninth shot on Pekka Rinne. Selanne tied it up 30 seconds later with a wrister behind Rinne from the side of the net on another assist by Perry.
Legwand scored his first this series on a cross-ice pass from Suter at 5:25 of the third to put Nashville up 3-2. But that didn't last long as Beleskey scored his first at 6:48, knocking the puck from Koivu off Nashville defenseman Cody Franson's skate past Rinne.
''It's been frustrating for them to get a couple breaks when we're playing so well,'' Fisher said. ''We just stuck with it. We never let up. We didn't sit back, and that was huge for us.''
NOTES: Erat tied Nashville captain Shea Weber for most postseason goals in franchise history with seven. Erat also has three points since getting four teeth knocked out in Game 2. ... Selanne had his first two-goal game in the postseason since May 1, 2002, when he was with San Jose at Colorado. Selanne has four goals in the series.
---
---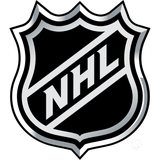 Get more from National Hockey League
Follow your favorites to get information about games, news and more
---