National Hockey League
National Hockey League
Penguins take opener from Flyers
Published
Jan. 19, 2013 12:00 a.m. ET

After nine months, one lockout, and only days of training camp, fans packed the arena to celebrate the Flyers' return.
They'll have to wait longer to enjoy a win.
The Penguins shut out the noise and the hype and shut down the Flyers, enjoying a fast start to an abbreviated season.
Tyler Kennedy and James Neal scored goals 2:40 apart and Chris Kunitz added an empty-netter in the final seconds to lead the Pittsburgh Penguins past the Philadelphia Flyers 3-1 on Saturday.
Marc-Andre Fleury stopped 26 shots and earned his record 227th career win with the Penguins.
"Well, it's been a long time since we played, but I think the energy is there," captain Sidney Crosby said. "There are a lot of guys in here who are comfortable with each other and I think that will help in the early going."
Flyers fans were in playoff form, starting with the booming, derogatory chants at Crosby from the moment the Penguins captain took the ice.
Crosby was held without a point in the first game for both teams since the end of the 113-day lockout, but just seeing a healthy No. 87 on the ice gives the Penguins hope big things are ahead this season.
"This is a tough place to play, for sure," Crosby said. "We saw exactly what we expected out there, tough crowd, tough team, but it's a good experience for us, and we'll take it."
One of the NHL's top rivalries kicked off the 48-game season. The Flyers eliminated the Penguins in six games last season in an Eastern Conference first-round playoff series. Counting the 2012 regular-season finale, the Penguins have played the Flyers eight consecutive games.
This win was a first step toward putting that postseason disappointment behind them.
"Not all of it, but yes, this feels a lot better," Fleury said. "We feel good about how things went, and we hope that we can build some confidence off this and really get going."
Both teams get right back at it: Pittsburgh is on the road to play the New York Rangers and the Flyers are at Buffalo, both on Sunday.
Philadelphia again proved it was immune to any lockout backlash: The crowd of 19,994 was the largest regular-season total in Flyers' history.
Fans filled the parking lots to tailgate hours before faceoff and almost everyone was in some sort of team gear — and that was before they all received a free T-shirt as they entered the Wells Fargo Center.
More than 2,000 fans packed the Flyers' practice facility for the first day of camp and another 15,000 showed up for a free, open practice on Thursday. The Flyers sold more than 17,000 season-ticket packages this season and every seat was full for pregame introductions.
The Flyers aired a video tribute to their fans. Players, local dignitaries such as former Gov. Ed Rendell, and even a Ben Franklin impersonator all welcomed back fans and thanked them for sticking with the Flyers over the three-month lockout.
Flyers chairman Ed Snider told the fans on video, "We're going to win a Cup for you this year."
One by one, the Flyers skated out, ending with Claude Giroux's official introduction as the 19th captain in franchise history.
The lights came on, a sold-out crowd was delirious with nine months of pent up exuberance, the arena was electric and ... Bam. Down 2-0 just in a flash.
Paul Martin's slap shot off a faceoff deflected off Kennedy's stick and past Ilya Bryzgalov for the power-play goal.
Neal, who scored 40 goals last season, followed almost 3 minutes later with another quick goal off a faceoff that made it 2-0 only 7:20 into the game and shushed the fired-up crowd.
Bryzgalov, who played in Russia over the lockout, had 24 saves.
"Considering some guys haven't played since April, May, it was pretty good," he said.
There were more videotaped messages during intermission. Giroux told the Flyers diehards, "You're the best fans in the league."
Giroux, the most popular Flyer, gave the fans even more reason to love him when he took an on-target pass from Scott Hartnell and slid it past Marc-Andre Fleury only 23 seconds into the second to cut it to 2-1. It wasn't enough.
"After the first 13, 14 minutes, we seemed to play more of a style we're looking for," coach Peter Laviolette said. "We had a lot of shots, opportunities, but didn't capitalize on them."
The Flyers pushed hard in the final minutes on the power play, but were thwarted when Fleury dropped down and smothered shots around the crease.
"He had to stand up big in the net and hold his own finding that puck," coach Dan Bylsma said. "He was real big in there, real strong. At times, I don't know it did stay out of there, but it was a big finish. It was fitting he gets that win in here."
Notes
Fleury passed Tom Barrasso for the mark. ... Flyers F Danny Briere (wrist) sat out. Flyers D Andrej Meszaros played after suffering a torn right Achilles tendon in the offseason. ... Penn State was set to play Vermont in the first Philadelphia College Hockey Faceoff later Saturday night at the Wells Fargo Center. ... Scott Laughton, the Flyers' 2012 first-round draft pick, made his debut.
---
---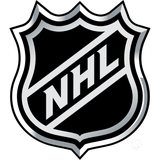 Get more from National Hockey League
Follow your favorites to get information about games, news and more
---