New York Islanders
New York Islanders
Penguins juggling emotions as they return home to face Isles
Published
Oct. 30, 2018 12:41 a.m. ET
It's pretty straightforward for the New York Islanders (5-4-1). They can extend their winning streak to three games, their point streak to four games and stay above .500 with a win Tuesday against Pittsburgh at PPG Paints Arena.
Things are more complex for the Penguins (6-1-2). Under normal circumstances, they would simply be returning home triumphant after going 4-0 on a road trip through Canada that they claim helped them bond and set a tone for perhaps the rest of the season.
But these aren't normal circumstance. The Penguins will be juggling their emotions playing at home for the first time since a shooting Saturday at the Tree of Life Synagogue in Squirrel Hill area of the city left 11 people dead.
"I think we've got to hold that stuff to our heart, but we've got to just keep playing hockey," Penguins winger Bryan Rust said Monday after practice.
"Despite that horrible tragedy, it's going to bring the community closer together and, hopefully, we can help out with that a little bit. I think (a sporting event) can serve as a little bit of a distraction, kind of as a way for people to get their minds off something, have something good to cheer for, something to look forward to. But it's really hard with a situation like this."
The Penguins learned of the shooting before their game Saturday at Vancouver, a 5-0 win during which coach Mike Sullivan said they played "with heavy hearts."
It might be magnified playing at home. The Penguins canceled a Halloween promotion and instead will be taking up a collection for victims' families.
"I think just keep that in the back of your mind, try to play for the city as we always do, but especially in times like this," said Pittsburgh team captain Sidney Crosby. "It's a terrible thing that happened, and we're thinking about everyone involved. Hopefully, we can do all we can to support and help right now."
Crosby was named the NHL's first star of the week that ended Sunday. He had five goals, seven points over the final three games of the road trip.
In their four games, the Penguins outscored their opponents 23-6 with two shutouts, and they spent a weekend at a resort town in the Canadian Rockies.
"That trip's going to help us throughout the whole season," goaltender Matt Murray said. "That was a big bonding experience for us."
Pittsburgh likely will be without center Derrick Brassard (lower body) for a second straight game, and could be without top defenseman Kris Letang, who left Monday's practice early because of what Sullivan described as a nagging lower-body injury.
The Islanders, who were off Monday following a 2-1 win Sunday against speedy Carolina, will be facing another team that relies on quickness in the Penguins.
"I think it starts at the top. I think our staff does a good job of preparing us for these situations," New York winger Josh Bailey told Newsday. "I think, as you get results, you start believing a little more."
First-year Islanders coach Barry Trotz, who coached Washington to the Stanley Cup last spring, has preached playing a responsible game because New York is not filled with stars as the Capitals and Penguins are.
"We want to make sure we're on the right side of the puck," Trotz said. "In the past, guys would get on the wrong side of the puck but we just can't. This team is not built like maybe some of the other teams or my previous team. We have some good players, but we don't have as many of those game-breakers, so we've got to play a really a good team game."
---
---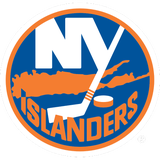 Get more from New York Islanders
Follow your favorites to get information about games, news and more
---