National Hockey League
National Hockey League
Pengins' Malkin wins Hart Trophy
Published
Jun. 20, 2012 1:00 a.m. ET

Geno and the Swedes were hockey's biggest winners in Vegas.
Pittsburgh center Evgeni Malkin won the Hart Trophy on Wednesday night, becoming the NHL's most valuable player for the first time. Three Swedish players also claimed major trophies at the annual NHL Awards postseason ceremony, but the Penguins' Russian superstar claimed three awards for himself.
Malkin won the Hart for the first time at the Wynn Las Vegas casino, beating out Rangers goalie Henrik Lundqvist and Tampa Bay scorer Steven Stamkos. Malkin also collected the Art Ross Trophy as the league scoring champion and the Ted Lindsay Award from his fellow NHLPA members as the NHL's best player.
''It's the best day of my life,'' said Malkin, known to teammates and fans as Geno. ''It's very exciting.''
Malkin gathered the Hart, Ross and Lindsay awards next to him after the ceremony, only occasionally struggling in his ever-improving English to express his excitement. Malkin's 109-point season and steady leadership were even more impressive because he largely did it without teammate Sidney Crosby, who played just 22 games after his comeback from a concussion.
''I can't believe I'm sitting here, and around me there are three trophies,'' Malkin said. ''It's an unbelievable day for me.''
Malkin, who turns 26 next month, edged out Stamkos and Lundqvist, who still won the Vezina Trophy for the first time.
Lundqvist's win in his fourth Vezina nomination topped the impressive list of Swedish winners. Ottawa's Erik Karlsson won the Norris Trophy as the NHL's top defenseman, and Colorado's Gabriel Landeskog won the Calder Trophy as the top rookie.
Ottawa captain Daniel Alfredsson also won the King Clancy Trophy for humanitarian contributions to hockey.
''For sure, it's a great year for Sweden,'' Lundqvist said.
St. Louis also had a pretty good day in Vegas: Ken Hitchcock won the Jack Adams Trophy as the NHL's top coach for the first time in his lengthy career, while Blues general manager Doug Armstrong was selected he league's top executive. Blues goalies Jaroslav Halak and Brian Elliott also picked up their Jennings Trophy for allowing the fewest goals in the regular season.
Boston forward Patrice Bergeron won his first Selke Trophy as the NHL's top defensive forward. Florida's Brian Campbell became the first defenseman since 1954 to win the Lady Byng Trophy for sportsmanlike play, and Montreal forward Max Pacioretty won the Masterton Trophy for his comeback from serious injury.
But the spotlight was on Malkin, who won his first MVP award after arguably the most impressive season of his six-year career in Pittsburgh.
Malkin had a career-high 50 goals and 59 assists while carrying the Penguins during the extended injury absence of 2007 Hart winner Crosby. Malkin was the NHL's only 100-point scorer this season and the first scoring champion in a decade to win a second title despite being almost every opponent's top defensive target whenever they faced the Penguins.
Malkin also grew into a more prominent role outside of Crosby's shadow.
''Every year I'm a little bit more comfortable,'' he said. ''I learn English, watch TV, go out with friends and teammates. I love this sport. I like my teammates, and I want to be the best.''
Malkin scored eight points in the Penguins' six-game loss to Philadelphia in the first round of the playoffs. The four-time NHL All-Star then was named the MVP of the IIHF World Championships last month after leading the undefeated Russian team to the title.
Malkin was a Hart finalist for the third time. He won the vote over Stamkos, who already had wrapped up the Richard Trophy with an NHL-best 60 goals.
Lundqvist didn't seem disappointed about losing out on the Hart after the Rangers' tireless goalie finally claimed the Vezina. He went 39-18-5 with eight shutouts, a 1.97 goals-against average and a .930 save percentage while repeatedly keeping New York on track to the Eastern Conference's best record.
Lundqvist beat out Nashville's Pekka Rinne and Los Angeles' Jonathan Quick, who got two better prizes last week when he won the Conn Smythe Trophy as the NHL's playoff MVP for backstopping the Kings to their first championship.
Karlsson appeared overwhelmed by his selection as the NHL's best defenseman. The 22-year-old had a big week, agreeing to a seven-year contract extension worth $45.5 million on Tuesday before beating out Boston's Zdeno Chara and Nashville's Shea Weber for his first Norris.
''It's a huge honor,'' said Karlsson, who led all defensemen with 78 points in his breakout season for the Senators. ''I couldn't be more happy than I am right now. I've never been a part of something this big, and it's something that took me by surprise a little bit.''
Karlsson also recognized the symbolism of winning the Norris in the same offseason as the retirement of Niklas Lidstrom, his fellow Swede and a seven-time Norris winner, including last season. Lidstrom retired from the Detroit Red Wings on May 31 after a 20-year career.
''He really took the game to another level and showed people how to play fun hockey,'' Karlsson said. ''It's an honor to be mentioned in the same way.''
Landeskog, who beat out Edmonton's Ryan Nugent-Hopkins and New Jersey playoff hero Adam Henrique for the Calder, had 22 goals and 30 assists for the Avalanche, who chose him with the second overall pick in last summer. The former Ontario Hockey League forward had little trouble adjusting to the NHL grind, playing in all 82 games for Colorado.
''To me, Ryan would have won it if he didn't get hurt, and if you counted the playoffs, Adam would have won it,'' Landeskog said. ''I'm just trying to enjoy it, trying to soak it all in.''
Bergeron beat out St. Louis captain David Backes and Detroit's Pavel Datsyuk, a three-time Selke winner. Boston's defensive stopper had 22 goals and 42 assists for the Bruins while racking up a plus-36 rating as a dominant two-way player.
''Ever since I was probably 12 years old, I never wanted to get scored on when I was on the ice,'' said Bergeron, a Stanley Cup champion in 2011.
Pacioretty broke a vertebra in his back and incurred a concussion on a hit from Chara on March 8, 2011, knocking him out for the season. He returned to the Canadiens last fall and had 33 goals and 32 assists for his most productive pro season.
The 60-year-old Hitchcock was recognized for his remarkable turnaround job in St. Louis, where he took over for Davis Payne 13 games into the season and turned the Blues into the Western Conference's No. 2 team, winning the Central Division and reaching the second round of the playoffs.
Hitchcock has a Stanley Cup ring from Dallas in 1999, but hadn't won the Adams Trophy in three previous nominations.
''I'll keep doing this for as long as I feel like I have the energy,'' Hitchcock said. ''This year was just great.''
---
---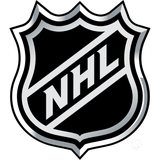 Get more from National Hockey League
Follow your favorites to get information about games, news and more
---