National Hockey League
National Hockey League
Panthers' Kovalev finding stride again
Published
Jan. 22, 2013 10:17 p.m. ET

Alex Kovalev once said he hoped to play hockey until he is 50.
The smooth right wing winced a little when reminded of it Tuesday, suggesting he now finds the idea unlikely. However, he isn't ruling it out.
And after Kovalev earned three points for the Florida Panthers on Saturday in his first game back in the NHL following a season in Russia, the soon-to-be 40-year-old forward certainly hasn't lost any enthusiasm for the sport.
''I was laughing the other day with my sons and my wife that I'm playing with a kid (Jonathan Huberdeau) who wasn't born when I won the Cup,'' Kovalev said. ''Maybe I'll get a chance to play a couple of games with my sons.
''I love playing this game. I would love to play as long as I can, but if it comes to the point where I can't keep up any more or play at this level, then there's no reason to be out there wasting my time and someone else's time. At this point, I'm still in good shape. I worked hard to be able to come back, and I'm happy.''
Actually, Huberdeau was a year old when Kovalev won the Stanley Cup with the New York Rangers in 1994. But the Russian, who will be 40 next month, had already played a full NHL season when Huberdeau was born on June 4, 1993.
Huberdeau, the star forward for the 2011 Memorial Cup champion Saint John Sea Dogs, grew up in the Montreal area when Kovalev excelled with the Canadiens from 2004-09.
''I watched his DVD,'' Huberdeau said. ''He was an idol for me, and I'm lucky to be on the same line as him.''
There is still a chance that the Panthers, who drafted Huberdeau third overall in 2011, will send the 6-foot-1 winger back to Saint John after five NHL games to avoid burning a year of eligibility for eventual free agency, but it appears he is in Florida to stay.
Panthers coach Kevin Dineen has him on the second line with Kovalev and center Peter Mueller.
Huberdeau scored his first goal in his NHL debut in a season-opening 5-1 victory at home against Carolina. Florida lost 4-0 at Ottawa on Monday.
''He's pretty good kid,'' Kovalev said of his linemate. ''He's a good playmaker.
''But there's still a long way for him to go to learn to play at this level and be consistent. We had a good first game and (Monday) night we didn't show up. That could be from having it too easy the first game and then moving up to a harder game. But our line was completely off.''
Kovalev turned down a two-year offer from Montreal in 2009 and signed a two year, $10 million deal with the Senators, but he was a bust with 32 goals in 131 games in two seasons in Ottawa. He was traded late in the 2010-11 season to Pittsburgh and then jumped to the KHL last season.
On his return to Ottawa, fans booed him, which he said at least ''shows they still remember me.''
He spoke to the Panthers before last season, but grew impatient waiting for an offer, and signed in Russia instead.
Florida invited him back to camp. He didn't play during the lockout, but showed enough to earn a one year, $1.3 million contract.
''I was pretty excited,'' Kovalev said. ''I was able to show I can be on this team and play at this level. And, like I said, I'm thankful to the organization that they gave me a chance.''
Now he just needs to hang on to see if his sons, who are eight and 10 years old, make it to the NHL one day.
''It's only eight (years),'' he said with a laugh.
---
---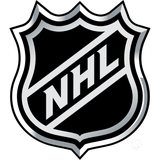 Get more from National Hockey League
Follow your favorites to get information about games, news and more
---