Panthers-Jets a battle of ice-cold teams (Dec 15, 2016)
December 15, 2016

WINNIPEG, Manitoba -- It's safe to say Patrik Laine will not be suffering any bouts of long-term depression from his highlight-reel blooper Sunday night in Edmonton.
The NHL's rookie scoring leader with 17 goals mistakenly cleared a puck in his own zone into his own net and behind his own goalie, Connor Hellebuyck, just past the midway mark of the third period.
It ended up being the winning goal in a 3-2 victory for the Oilers.
Laine, who is also third in league goal scoring behind Pittsburgh's Sidney Crosby, who has 21, and Boston's David Pastrnak, who has 18, was asked about the misplay after practice at the MTS Centre on Wednesday.
"What happened Sunday?" he inquired of the Winnipeg Sun with a smile.
"I haven't thought about that. It's gone. S-- happens sometimes. Now it was my turn."
There has been some criticism of the 18-year-old on social media but his teammates and coach were quick to come to his defense in the immediate aftermath of the own-goal. Captain Blake Wheeler, in fact, got up from his spot on the bench to sit beside Laine, put his arm around him and give him some words of encouragement. Coach Paul Maurice said everybody in the NHL has made at least one highlight-reel bonehead play in their career and Sunday night was Laine's time in the spotlight.
"Now he has his story," Maurice said.
Laine is hoping to bulge the twine at the other end of the rink on Thursday night as two ice-cold teams do battle. The Florida Panthers come to town riding a four-game losing streak -- although they earned two single points in a pair of overtime losses -- while the Jets are in the midst of their own four-game skid, albeit with one overtime loss point.
The Floridians are 2-3-3 since firing Gerard Gallant as head coach, including a 5-1 debacle to the Minnesota Wild on Tuesday. With interim coach Tom Rowe behind the bench, the Panthers have been outscored 24-14, despite outshooting their opponents most nights.
They sit with the worst power play in the league -- an anemic 12.6 percent -- trailing the league average of 18.4 percent. The Columbus Blue Jackets, who score on one-quarter of their man-advantage situations, have the NHL's best power play.
Rowe was overheard on a number of occasions during the Wild game berating his team with obscenity-filled rants.
"Guys have got to understand, if you're going to play in the National Hockey League, you got to show up every day," he said to the Miami Herald afterwards. "You can't show up when you feel like it."
Is there a savior on the horizon? Perhaps. The Panthers didn't have to look too far if reports that started circulating Wednesday night are correct. Word on the street is that Dale Tallon, who served as the team's general manager until being replaced by Rowe last season, is back in charge of hockey operations.
The Panthers denied late Wednesday that any changes had been made to their management structure.
---
---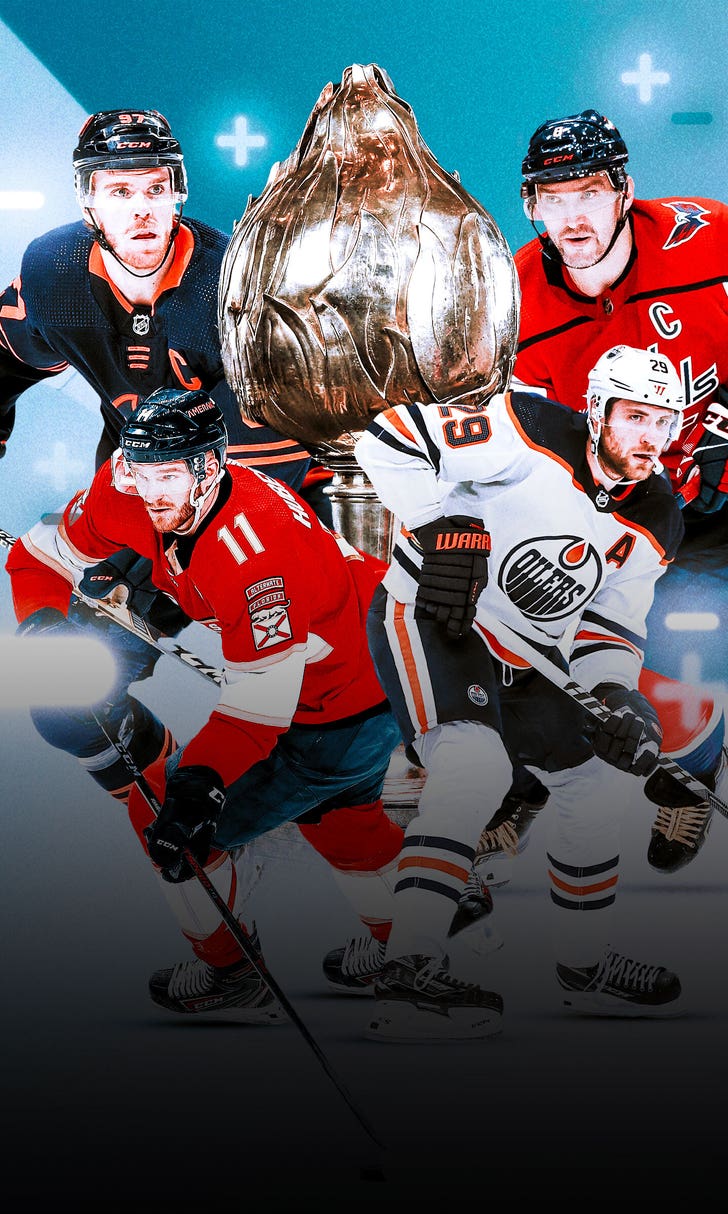 NHL Odds: Lines, betting on who skates away with Hart Trophy