National Hockey League
National Hockey League
Panthers hope to stay hot against Flyers
Updated
Mar. 4, 2020 1:10 p.m. ET

This was the sporting equivalent of going to Las Vegas, staying in some high-priced hotels, enjoying everything that Sin City has to offer and still coming back with lots of cash in your pockets because you had a couple of winning nights at the blackjack tables.
In other words, this was quite a road trip for the Florida Panthers.
Indeed, Florida (10-8-1) just won three out of four games away from home, beating the top team in the Eastern Conference (the Montreal Canadiens), the top club in the Metropolitan Division (the New York Rangers) and a third playoff contender (the Ottawa Senators).
Now the Panthers return home to face the Philadelphia Flyers (8-8-3) at the BB&T Center on Tuesday night. The Panthers are a virtual lock to start top goalie Roberto Luongo after backup James Reimer beat the Rangers 3-2 on Sunday night.
"This was a big boost to our team," Panthers coach Gerard Gallant told reporters after his franchise's first win at New York's Madison Square Garden in three years. "The Rangers are a great team. "I thought we held the fort in the first period (trailing 1-0) and played a real good game from there."
The Panthers had left home before this trip with just one road win on the season. But then they did what they did -- which included knocking off two of the elite goalies in the league in Montreal's Carey Price and New York's Henrik Lundqvist.
Florida now has 21 points after 19 games. At this point last season, the Panthers had just 19 points, and they went on to win the Atlantic Division.
Meanwhile, the Flyers are just 3-4-1 on the road this season and are coming off a 3-0 home loss against the Tampa Bay Lightning on Saturday.
Philadelphia has had trouble in on the Panthers' home ice, losing its past three BB&T Center matchups.
The good news for the Flyers is that they have been able to incorporate youth into their lineup, most notably a pair of 19-year-old rookies: defenseman Ivan Provorov and center Travis Konecny.
Both have played well. Provorov is a two-way player, and the speedy Konecny is confident, fearless and quite possibly the most exciting Flyer, with four goals and seven assists in 19 games.
Despite being small of stature, the 5-foot-10, 185-pound Konecny digs pucks out of corners and seemingly creates several chances per game with his playmaking.
"The veterans have made it easy on me," said Konecny, wisely deferring to the Flyers' older stars such as center Claude Giroux, left winger Brayden Schenn and right winger Wayne Simmonds. "The coaches have allowed me to be confident and just play hockey."
Konecny said he tries to "play the hard game," getting under his opponents' skin.
"He's been a high-energy guy all season," Flyers right winger Jake Voracek said. "He's been amazing."
Another rookie who could make an impact on Tuesday's game is Anthony Stolarz, a 6-6, 220-pound goalie.
The Flyers have co-starters at goalie with veterans Michal Neuvirth and Steve Mason. But with Neuvirth out with an injury to his left knee, the 22-year-old Stolarz could make his NHL debut.
If or when he gets in, he would become the first goalie from New Jersey to play in the NHL.
Goalie, though, has been a weak position this season for the Flyers, who are last in the NHL with a 3.42 goals-against average. Mason is 4-6-3 with a 3.12 GAA. Neuvirth is 4-2-0 with a 3.54 GAA.
The strength of the Flyers is their power play, which ranks second in the NHL. But that unit has gone cold of late, going 0-for-10 with the man advantage in the past three games.
And without their power play clicking, the Flyers have not shown enough ability to win games consistently while skating 5-on-5.
The Flyers are also dealing with some injuries. Left winger Chris Vandevelde suffered an apparent concussion against Tampa Bay; and center Boyd Gordon was held out due to back spasms.
In an effort to shake things up in practice on Monday, the Flyers dropped Simmonds from the first line to the second, where he will play with Konecny and Sean Couturier. Voracek was moved to the top unit with Schenn and Giroux.
---
---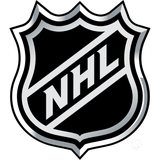 Get more from National Hockey League
Follow your favorites to get information about games, news and more
---