Adam Henrique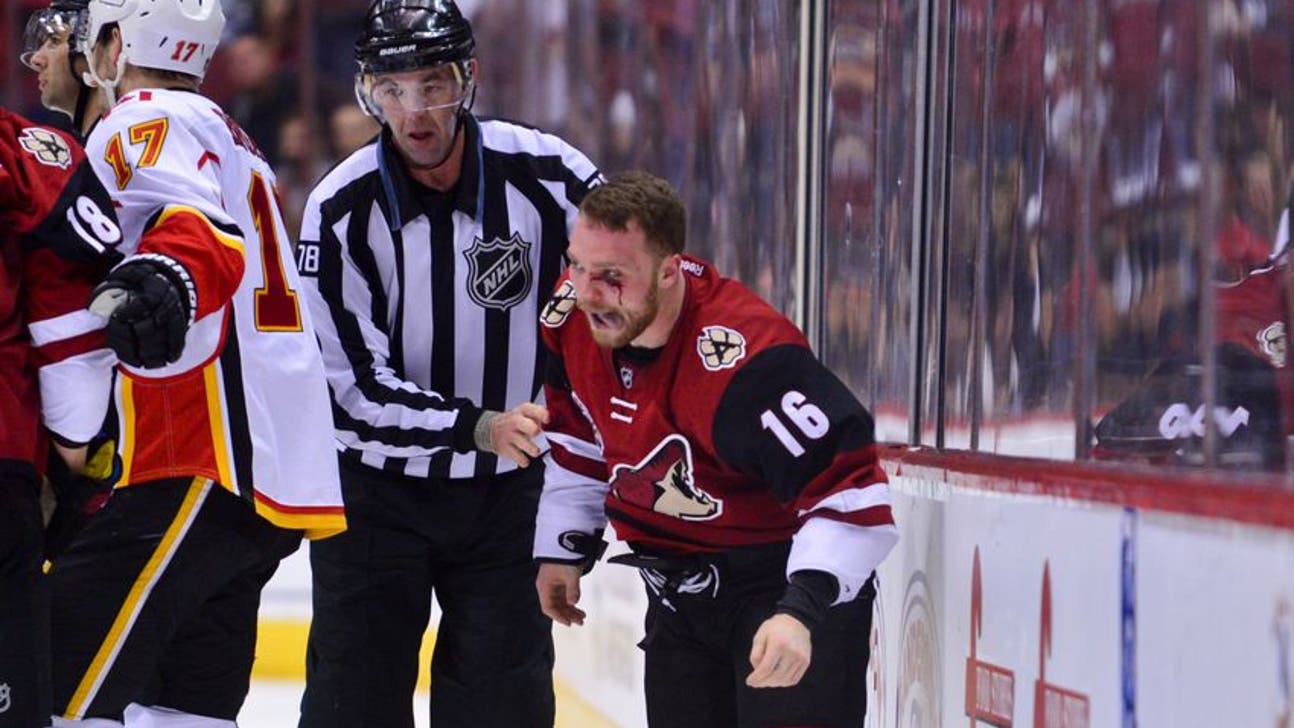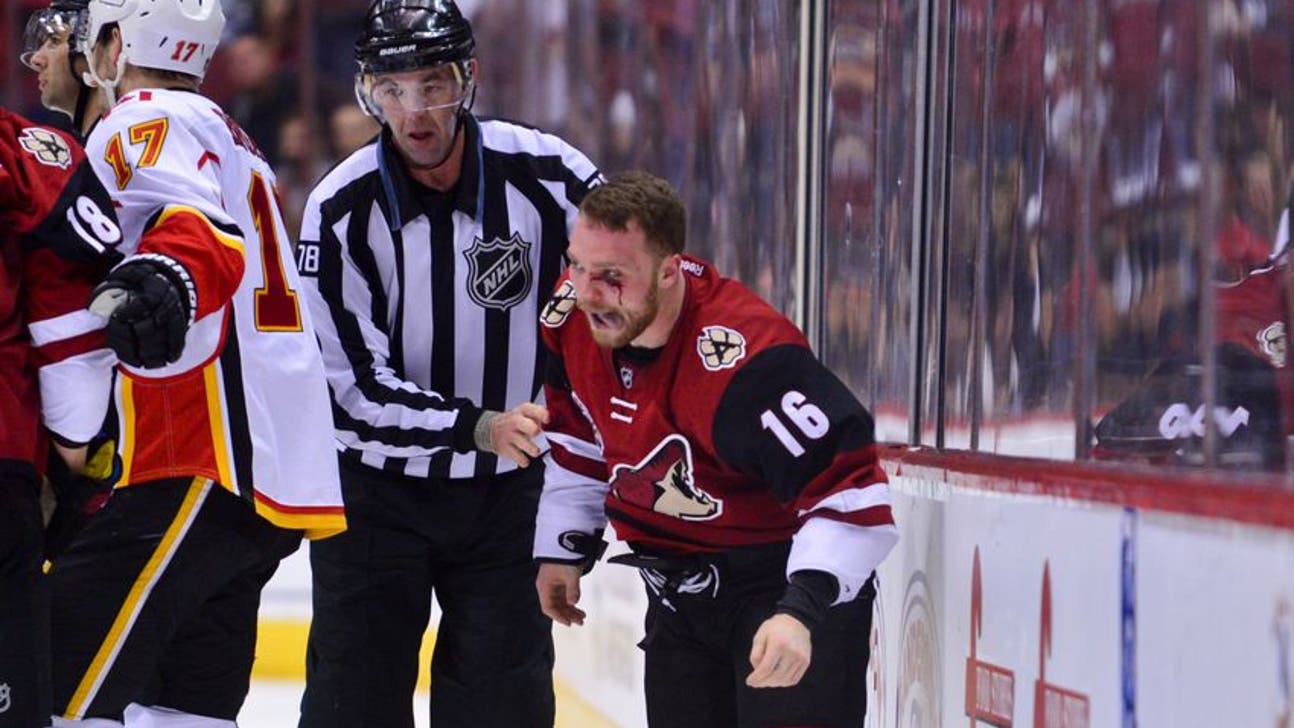 Adam Henrique
One player from every NHL team you would want with you in a bar fight
Updated
Mar. 4, 2020 4:58 p.m. ET

Fansided, Dave Stevenson/Fansided
Here's one player from each NHL team who you should want to have on your side during a bar fight.
NHL players are among the craziest people on earth. Not only do they wear sweaters on the ice, hockey is the only sport where you can throw punches at someone and be allowed to play five minutes later. Though goons have been ushered out of the league, especially with the recent retirement of John Scott, fights still happen all around the league.
You know who would make the best teammates in a bar fight? Hockey players. Sure, football players are probably bigger and are used to inflicting pain on others. But they aren't nuts like hockey players. You have to be a little bit crazy to want to play a sport that involves slamming people around on ice skates.
Let's assume you get in a humongous, epic bar fight. The kind you'll brag about to your friends for the rest of eternity. You get to choose one player from each NHL team to be on your squad. Here's who you should choose.
Mandatory Credit: Jerome Miron-USA TODAY Sports
Anaheim Ducks – Corey Perry
Jared Boll is an excellent choice here, as he's one of the active leaders in penalty minutes and fights. But to win a bar fight, you have to get a little creative and dirty. When the word "dirty" comes up, pretty much anyone who isn't an Anaheim Ducks fan immediately thinks of Corey Perry.
That isn't necessarily a bad thing. Perry is an excellent pest. In hockey, pissing people off is a legitimate covetable skill. And very few people do it better than Perry. Not only that, the Ducks alternate captain has a huge mean streak. He's willing to do whatever it takes to score, including things that are against the rules. You want to win a bar fight? Go with Perry. He'll cheap shot everyone and get everyone so focused on him, you'll come out unscathed.
Mandatory Credit: Norm Hall/NHLI via Getty Images
Arizona Coyotes – Max Domi
Since only active players are eligible, sadly you can't have Tie Domi on your team. Not only would he whoop everyone's butt, he'd immediately become your best friend. But if you can't have Tie, you can at least have his son Max Domi on your side. His son lives up to the family name, as he's a very effective fighter.
Domi has only been in the league for just over a year, but he already has a reputation for being a tough guy. Lots of people around the league respect for his toughness, both on and off the ice. Domi suffers from diabetes, but he doesn't let that stop him. If someone can roundhouse punch diabetes in the face and keep playing hockey, I sure as heck want him on my side in a bar fight.
He also has a reputation for defending his teammates. At the same time, he isn't a pure goon. Domi is very good at many things involving hockey, and throwing punches at people is definitely one of them. The best part? Sure, Domi looks very young, but he's 21 years old (as of 2016). It would only take one haymaker for everyone to realize not to mess with him.
Mandatory Credit: Julian Avram/Icon Sportswire via Getty Images
Boston Bruins – Zdeno Chara
Perhaps no team has as many guys I'd want on my side in a bar fight than the Boston Bruins. Could easily go with David Backes as my fearless captain and leader. Also, Brad Marchand might be tiny, but he's, as Obama so eloquently put it, a "little ball of hate". Nobody in the NHL is better at agitating others than him. But the obvious choice here is Zdeno Chara.
Let's be real, nobody is messing with him. Chara is huge and has an almost unfair wingspan. His idea of fighting is holding someone at a distance and punching them while they can't even reach him. With Chara, the other side of the bar fight might just give up after merely looking at him. Because unless they have The Great Khali or Big Show on their side, the Bruins captain would be, by a significant margin, the most intimidating person in the bar.
Sure, Chara is roughly as fast as molasses at this point. But do you need to be fast or quick when you're bigger and stronger than everyone else like him? Probably not. This list could end here because having Chara pretty much guarantees a win in any bar fight. But that wouldn't be fun, now would it?
Mandatory Credit: Kirk Irwin/NHLI via Getty Images
Buffalo Sabres – Robin Lehner
NHL goalies almost have to be a little bit nuts in order to be good. How else could one justify stopping shots by sliding in front of the hardest slap shots in the world? But one goalie has a temper that would be perfect in a bar fight – Robin Lehner of the Buffalo Sabres.
He listens to heavy metal and death metal, proving he's a pretty hardcore guy. Most goalies are more than happy to let their teammates fight their battles. After all, there are skaters who are basically employed to do precisely that. Apparently Lehner is happy to fight his own battles, as he went after Jack Johnson of the Columbus Blue Jackets last season. Any goalie bold enough to challenge an opponent to a fight has my eternal respect.
Lehner's probably not the most effective fighter. That's fine because his rage more than makes up for it. Just look at the glare he gave at Johnson. It's basically the stare of death. Sign me up for having a guy like Lehner on my side in a bar fight. He might be insane enough to scare the other side into submission. Goalies aren't usually aggressive individuals, but Lehner is a rare exception.
Mandatory Credit: Brace Hemmelgarn-USA TODAY Sports
Calgary Flames – Deryk Engelland
The Calgary Flames have several options. Johnny Gaudreau might work because who would want to punch such a lovable guy? However, the best choice is defenseman and enforcer Deryk Engelland.
He's a big guy, standing at 6'2″ and 214 pounds. Engelland has at least 100 hits in five of his past six seasons. With 52 hits in 30 games as of Dec. 9, he's well on his way to yet another season with at least 100 hits.
Engelland isn't afraid to take on anyone. He might not always win when he fights, but you can't call him a coward. For example, Colton Orr is known as one of the most effective fighters in the NHL over the past decade. Back when Engelland was with the Pittsburgh Penguins, he went toe to toe with him.
Not only that, he was bold enough to do it again three years later. Got to give Engelland credit for being a tough customer.
Taking on one of the toughest fighters in the league twice? That's pretty bold. Engelland's a guy who stands up for his teammates. In other words, the perfect wingman in a bar fight. Sure, Engelland might not win every fight. But you know he'll be there for you no matter who you're up against.
Mandatory Credit: Phil Ellsworth/NHLI via Getty Images
Carolina Hurricanes – Justin Faulk
The Carolina Hurricanes are known for being a team who traditionally don't fight too much. Their leading enforcer from last season, Brad Malone, signed elsewhere. So far in the 2016-17 season, they have fought just twice. However, defenseman Justin Faulk has gotten in a few spars in his NHL career. He has five fights in his career, with one in each season (though his fight in the 2015-16 season was during the preseason).
People typically don't think of Faulk as much of a fighter, mainly because he's so good at other things. He's among the league's most potent defensemen, especially on the power play. Faulk is also one of the best young defensemen around and should be a building block for the Hurricanes. However, if you poke him enough times, you'll unleash his inner beast.
Faulk's best fight probably came against Joffrey Lupul of the Toronto Maple Leafs.
He shows some impressive moves in this fight. Lupul is no stranger to fighting, so Faulk beats up a pretty good fighter. He shows an especially nice right hook multiple times. Faulk proves if you poke him enough times, he'll unleash his fury on you. And you'll probably wish you hadn't done so in the first place.
Mandatory Credit: Gary A. Vasquez-USA TODAY Sports
Chicago Blackhawks – Jonathan Toews
People don't think of Jonathan Toews as being much of a fighter. As the captain of the Chicago Blackhawks, he's known more for being "Captain Serious" and leading the team through example. Usually, this includes being an excellent two-way forward and by scoring clutch goals. However, Toews is willing to consider other methods of inspiring his troops and one of them includes fighting.
One of his more memorable opponents in the NHL has been David Backes. When he was the captain of the St. Louis Blues, the Blues and Blackhawks had some heated moments. So naturally, Toews and Backes aren't exactly best friends. Their most memorable fight came in 2010. Though Toews got knocked down by Backes, you've got to admire his resiliency.
He doesn't always fight. In fact, he's had just six in his career. However, three of those fights have come in the past two seasons. His most recent opponent? Nashville Predators wing James Neal, who was dishing out hard hits.
Toews doesn't always fight, but when he does, it's usually pretty vicious. He's the quintessential guy you want with you in a bar fight. Toews is a three-time Stanley Cup winner. He's used to fighting the odds and doing whatever it takes to win.
Mandatory Credit: Ron Chenoy-USA TODAY Sports
Colorado Avalanche – Cody McLeod
Jarome Iginla would be an excellent choice as well, since he's a veteran of many fights and is still one of the hardest hitters around in his old age. However, Cody McLeod is the obvious pick for the Colorado Avalanche. A master of brawling, he has 116 career fights in the NHL. So clearly he's a guy you want on your side in a bar fight.
McLeod is pretty relentless in fights. If you watch the video of a recent tilt between him and Dallas Stars forward Antoine Roussel (more on him later), his right hook is extremely good. When McLeod can get his right hand going, you're not going to beat him. You might as well hit the ice and save yourself some pain.
In a bar fight, it's wise to have someone who has experience on your side. Few active NHL players have as much experience fighting as McLeod. He rarely loses a fight and always has his teammates' backs. McLeod plays a thankless role and he does it quite well. He also serves an alternate captain for Colorado as well.
Sadly, Patrick Roy is no longer the head coach of the Avalanche. Because he'd probably be a darn good guy to have on your side on a bar fight as well.
Mandatory Credit: Andrew D. Bernstein/NHLI via Getty Images
Columbus Blue Jackets – Nick Foligno
Much like Jonathan Toews, Nick Foligno of the Columbus Blue Jackets is a captain who isn't afraid to throw punches if the situation requires it. However, he fights far more often than the Blackhawks captain. Foligno is an experienced fighter. He's brutally effective, but at the same time, he isn't out there to hurt anyone. Foligno puts this on display during a fight with Los Angeles Kings enforcer Kyle Clifford.
He has every opportunity to put his opponent in a lot of pain, but ends the fight mercifully. This is the sign of not only a good fighter, but a good human being. While inflicting pain is an important part of a bar fight, not severely injuring someone unnecessarily is up there.
During Foligno's career, he has been in 22 fights in the NHL as of Dec. 13. However, since becoming the Blue Jackets captain, he has fought six times. Foligno is one of the six American born captains. Even after a tough 2015-16 season that saw him put up career lows in many categories, head coach John Tortorella stuck with him. So far, Foligno is repaying him for that faith with an excellent 2016-17 season. He has also played for the Ottawa Senators before getting traded to Columbus.
Mandatory Credit: Rick Osentoski-USA TODAY Sports
Dallas Stars – Antoine Roussel
The Dallas Stars aren't known for fighting, but rather for scoring. However, forward Antoine Roussel is quickly rising in the enforcer rankings. Through 310 NHL games (as of Dec. 13), he has been in 43 fights. Roussel has six fights so far in the 2016-17 season and leads the league with 85 penalty minutes through 30 games.
Dallas has more than just an enforcer who throws punches. Roussel can also score at a decent rate. He has 16 points through 30 games in the 2016-17 season. Through 310 career games, he has 113 points. That's pretty good for someone who has over 100 penalty minutes in each season since 2013-14. Roussel is well on his way to topping 100 this season and 200 isn't out of reach for him.
As a fighter, he's more of a brawler. Sort of like Rocky Balboa before Apollo Creed trains him in Rocky III. Roussel's all or nothing style can be a liability at times, but he's a very aggressive fighter. His most epic fight came against Matt Irwin of the San Jose Sharks in 2013. While Roussel had some epic battles with Andrew Shaw (more on him later), his battle with Irwin is amazing.
Lots of punches thrown in this fight, but Roussel clearly lands the most and lands the hardest ones. He might only be 6'0″, but he fights like a giant. Perfect guy to have on your side in a bar fight.
Mandatory Credit: Mike Carlson/Getty Images
Detroit Red Wings – Steve Ott
Steve Ott of the Detroit Red Wings is more than just an effective fighter. He's one of the most annoying players in the NHL. Ott's the kind of guy you like if he's on your team but you hate him if he's not. That's the sign of a true pest. Over his career, he has been in over 100 fights. While Ott is past his prime when he used to be a productive player, Ott is still fully capable of getting in his opponents' heads and kicking their butts.
He's in his 14th NHL season. In 820 games, the Red Wings forward has 284 points, including 108 goals. Averaging just over 14 minutes of ice time per game, Ott has made his career around being a hybrid pest and enforcer. One of his most memorable fights, ironically, came against one of his current teammates Jonathan Ericsson.
Ott is a pretty fearless fighter, but he's also a smart one. Often times, the pest will annoy a player to the point where he wants to kick his butt. However, if Ott realizes he would get slaughtered, he avoids the fight. It sure doesn't win him any respect from opposing fans, but it's pretty darn effective. Ott's the kind of guy you want by your side in any fight.
Mandatory Credit: Perry Nelson-USA TODAY Sports
Edmonton Oilers – Milan Lucic
One of the most intimidating players in the NHL is Milan Lucic of the Edmonton Oilers. And he does a lot more to scare opponents than fight. Lucic is also well known for his hard and often borderline illegal hits. In 678 career regular season NHL games, he has been in 60 fights. While 23 of them came in his first two seasons, that's more of a sign opponents don't want to fight him than anything else.
Lucic is never afraid to drop the gloves. The Oilers signed the power forward for two reasons. Firstly, to replace Taylor Hall on the roster as the top left wing. Secondly, to protect their number one asset, Connor McDavid. Lucic is doing both of those things this season. Each of his fights this season have been immediately after hard hits to McDavid. Lucic endeared himself to Oilers fans after fighting Deryk Engelland during the home opener after his captain got hit a little too hard.
But he's more than just a puncher and hitter. Lucic's also a very talented player who uses his size effectively. He's next to impossible to move, making his an excellent screener of goalies. Lucic might end the bar fight before it even begins. Because who wants to pick a fight with such a huge guy?
Mandatory Credit: Jean-Yves Ahern-USA TODAY Sports
Florida Panthers – Shawn Thornton
Though Shawn Thornton of the Florida Panthers doesn't fight nearly as much as he used to, he's one of the most effective enforcers in recent memory. Many have been ushered out of the league, but Thornton remains. His prime came with the Boston Bruins when he was a less skilled version of Brad Marchand. The kind of player you absolutely love to hate and didn't want to play against.
Thornton is the third member of the "big bad Bruins" that had a nice run from 2007 to 2014. Don't consider it a coincidence either. With Lucic, Chara, and Thornton, the Bruins pounded and annoyed their opponents into submission. Of course, Tim Thomas (and later Tuukka Rask) being stellar in net helped as well.
With the Bruins, Thornton was a member of the infamous fourth line called the "Merlot line". He led the line, which featured Gregory Campbell and a variety of other players, including at one point Marchand. Not only is Thornton a great enforcer, he's also a very popular player among his teammates. The Panthers think the world of him and so do the Bruins. Perhaps no fourth line player has gotten more love from his former teams than Thornton. That's pretty telling.
Mandatory Credit: Bruce Fedyck-USA TODAY Sports
Los Angeles Kings – Kyle Clifford
The Los Angeles Kings have some pretty tough players. Dustin Brown wouldn't be a terrible option to have in a bar fight because of his size and penchant for hard hits. While it would be hilarious to picture Anze Kopitar in a bar fight, the obvious option is forward Kyle Clifford. He serves as their enforcer, going toe to toe with some of the best in the business on a consistent basis.
In 435 career regular season NHL games, Clifford has been in 62 fights. His most active season came in 2010-11, when he got into 18 fights during the regular season and one fight in the postseason. Clifford has 78 points, serving primarily in a fourth line role for the physical Kings. He averages over two hits per game with 1,019 hits.
Moreover, the Kings enforcer is fascinating because so many of his penalty minutes are due to fighting. 310 of his 573 penalty minutes are directly due to his fighting. 35 of his 55 penalty minutes last season came because of fights. 20 of Clifford's 35 penalty minutes this season (as of Dec. 13) are due to fights.
He constantly goes against the toughest guys even knowing he could lose. That's the kind of bravery you want in a bar fight. Someone who isn't afraid of anyone or anything.
Mandatory Credit: Jerome Miron-USA TODAY Sports
Minnesota Wild – Chris Stewart
Bruce Boudreau teams typically don't fight too much, but this year has been different. So far, the Minnesota Wild have fought seven times, placing them tied for 18th in the NHL. Leading the way is forward Chris Stewart. One of the more sneaky enforcers in the league, he has at least five fights in each of his last four full seasons. With three fights in 27 games so far this season, Stewart is on pace to get in at least five fights once again. That's some impressive consistency without going overboard.
He doesn't fight as much as other enforcers, but through 546 games, he has fought 52 times. That's roughly once every 10 games. Stewart also averages over a hit per game, which is impressive considering he averages under 15 minutes of ice time per game. His best asset in a fight is his pure size, as he stands at 6'2″ and weighs nearly 230 pounds.
Stewart's a typical tough guy who, should the situation require, can throw bareknuckle punches with the best of them. His pure size might even scare away whoever you're fighting. Boudreau is a solid pick if you're fighting Patrick Roy. But assuming you're facing anyone else, Stewart is the perfect pick from the Wild.
Mandatory Credit: Jean-Yves Ahern-USA TODAY Sports
Montreal Canadiens – Andrew Shaw
The Montreal Canadiens have several people who would be awesome in a bar fight. Shea Weber's slap shot is a good way to end one. Carey Price gets an honorable mention for beating Kyle Palmieri with his blocker. Creative use of your surroundings is useful in a bar fight. However, sometimes you need someone a bit crazy to win. So why not go with Andrew Shaw? One of the league's easiest players to hate and a guy who really hates losing. A lot.
He brings so much more to the table than his fights. Shaw is a polarizing individual who is one of the most emotional players in the NHL. He wears his heart on his sleeve and is prone to meltdowns rarely witnessed on ice. If Shaw doesn't like a call, he's not afraid to throw epic tantrums. Let's look at his most famous one.
Would you want anything to do with a guy like this in a bar fight? Exactly. You'd sprint out of the bar faster than Usain Bolt if you saw Shaw throwing a tantrum. He might destroy the whole bar in the process, but if the former Blackhawks forward is on your side, you're winning the bar fight no matter who you're facing.
Mandatory Credit: Christopher Hanewinckel-USA TODAY Sports
Nashville Predators – Cody Bass
The Nashville Predators are tied for 12th in the NHL in fights so far in the 2016-17 with 11. Cody Bass has been a participant in three of them. The former AHL captain has found a more permanent role with the Predators following several offseason departures. At 6'0″ and 205 pounds, Bass isn't huge like your typical enforcer. However, height doesn't measure heart.
Through 75 career games (26 of them with Nashville), Bass has 17 fights. That averages out to roughly a fight every four or five games. However, consider Bass has played a total of 508 minutes in his NHL career. This averages out to a fight every 30 minutes. Pretty impressive.
Bass also has 107 career penalty minutes. Only 22 of them haven't been directly tied to fighting, though it doesn't include extra minors or game misconducts due to fighting. The league doesn't have many fighting "specialists" around, but Bass is pretty close to being one. However, let's not pretend punching is the sole thing the Predators forward is good at.
He has a pretty important role on the Predators aside from his fighting. Paul Gaustad used to handle almost exclusively defensive zone starts for Nashville. With 16.1 percent of his zone starts in the offensive zone, Bass has replaced him in that role. It's not a glamorous role, but it's one regardless.
Mandatory Credit: Ed Mulholland-USA TODAY Sports
New Jersey Devils – Sergey Kalinin
The New Jersey Devils went from having 22 fights in 2015-16 to having just five through their first 28 games. A large part of this is due to the departures of Jordin Tootoo, Bobby Farnham, and Adam Larsson, who accounted for 16 of them. Most of the Devils players don't find, though Adam Henrique had an entertaining fight with Jonathan Toews last season. Sergey Kalinin is a veteran of just two fights in 99 career NHL games, but he's the closest thing the Devils have to an enforcer.
He might not have much experience, but his fight against Cedric Paquette of the Tampa Bay Lightning shows what he's capable of. Kalinin seems pretty efficient with his punches and even uses his height (6'3″) to his advantage. Paquette is no scrub either, as a veteran of nine career fights.
Kalinin is from Russia and recently came to North America to play in the NHL. He's more of a skilled player, but he gets the nod from the Devils. It's more of a testament to how focused on skill New Jersey has become than anything else. Quite the change from having Tootoo fight on a fairly regular basis. Kalinin shows a nice right hook against Paquette, so he's not a soft player at all.
Mandatory Credit: Russell LaBounty-USA TODAY Sports
New York Islanders – Travis Hamonic
Travis Hamonic isn't your typical enforcer. Sure, he drops the gloves on a fairly consistent basis (14 fights in 419 games), but he also plays significant minutes for the New York Islanders. Usually brawlers have limited ice time, but Hamonic has averaged over 22 minutes in his career. Whenever the Islanders need a spark, he's not afraid to throw punches. At the same time, Hamonic is smart enough to realize his team needs him on the ice.
Of the Islanders five fights so far in the 2016-17 NHL season, he has three of them. Several of his 14 career fights have been against Steve Downie. The two have a bit of a history. However, their fight on Oct. 18, 2014 is Hamonic's best as a pro. He goes at it with Downie for nearly 30 seconds before Downie takes him down. However, Hamonic lands way more punches than him.
Some context is required. Downie had a very questionable hit on Hamonic's teammate Frans Nielsen. The two of a history, so the Islanders defenseman didn't hesitate to drop the gloves. Hamonic got an instigator and a misconduct for the fight, but it was well worth it. With Matt Martin gone, the Islanders rely more on Hamonic to get their team going with a fight.
Mandatory Credit: Len Redkoles/NHLI via Getty Images
New York Rangers – Chris Kreider
Chris Kreider is already known as public enemy number one to most goaltenders. However, he has moved on past those days to develop into one of the NHL's top power forwards. With a unique blend of speed and strength, Kreider's a deadly forward when he has the puck. He's also quite effective throwing punches when he needs to.
Most recently, Kreider fought Brandon Manning of the Philadelphia Flyers on Black Friday. Let's just say he wasn't in a very thankful mood. Kreider ends it rather quickly with a powerful left hook and takedown. He shows some veteran experience as a veteran of seven fights.
Kreider's not afraid to use his size and athleticism to his advantage. He's not the most graceful fighter, but much like his at times violent skating, it works well for him.
Ever since the Rangers sent Tanner Glass to the AHL, the team hasn't been fighting to much. In fact, two of their three fights this season came in the same game. In the same game Kreider fought Manning, Brandon Pirri fought rookie forward Travis Konecny. The Rangers have focused more on outscoring and out-skating their opponents. So far, it's showing in their record this season.
Mandatory Credit: Jayne Kamin-Oncea-USA TODAY Sports
Ottawa Senators – Chris Neil
Very few players in the NHL have fought more times in their career than Ottawa Senators forward Chris Neil. He's a veteran of over 150 fights and has fought just about every enforcer you can fight. Neil has won most of them. His most memorable one came against Zdeno Chara. It takes a brave man to fight him and an even stronger man to take him down.
Neil is the active leader in penalty minutes with 2,497. That also ranks 22nd all-time. In 1,001 career games, Neil has 112 goals and 248 points. He has at least 100 penalty minutes in each season in which he has played in at least 40 games. However, that's a streak which could end in the 2015-16. He's averaging 1.36 penalty minutes so far in 2016-17. It averages out to 111 over an 82 game season, but that's pushing it. 111 penalty minutes would be his lowest in any full season. Neil's 1.36 penalty minutes per game is by far the lowest of his career.
In a bar fight, you need someone who knows what they're doing. Neil is one of the few enforcers who has stuck around in the league despite his peers being ushered out. Few players would be better to have on your side in a bar fight than Neil.
Mandatory Credit: Anthony Gruppuso-USA TODAY Sports
Philadelphia Flyers – Wayne Simmonds
The Philadelphia Flyers are well known for being the Broad Street Bullies. In recent years, they haven't fought as much as they used to in the 1970's. However, forward Wayne Simmonds is a shoutout to their past days, when they won Stanley Cups. Not only is he one tough cookie, he's also one of the best players in the NHL.
Simmonds is a power forward who isn't afraid to get dirty to score goals and help his team. You can often find him screening goalies and hanging out in the hard to get to areas. Simmonds is willing to take the punishment to be there. Not only that, he's also willing to dish out punishment as well. Dion Phaneuf found this out the hard way.
In his career, Simmonds has been in over 50 fights. He's a veteran of 636 career games split between the Los Angeles Kings and Philadelphia Flyers. Simmonds came to Philly in the trade that sent Mike Richards to the Kings. He's more than just a brawler, as he has 186 goals and 186 assists for 372 points. 121 of those points have come on the power play, including 71 of his goals. Simmonds isn't just a good guy to have in a bar fight. He's also a good guy to have around.
Mandatory Credit: Matt Marton-USA TODAY Sports
Pittsburgh Penguins – Tom Sestito
The Pittsburgh Penguins don't like to fight too much. They only have five fights in the 2016-17 NHL season, putting them in the bottom 10 in the league. Two of their fights have involved forward Tom Sestito. Sestito is mostly an AHL guy who occasionally gets a call up. He knows his job – it's to beat people up. So Sestito is the perfect player to have alongside you in a bar fight.
There's not much else he does. Sestito has been in 43 career fights in 149 games despite averaging just over six minutes per game. His lone prolonged stint in the NHL came with the Vancouver Canucks. 77 of his 149 games came during the 2013-14 season, during which he led the league in penalty minutes.
One of Sestito's most memorable fights came back in 2014 against Krys Barch of the Florida Panthers. It was an evenly matched fight and one of the most entertaining from the 2013-14 season. Sestito wins because he landed a few more punches.
He has split his career between the Columbus Blue Jackets, Philadelphia Flyers, Vancouver Canucks, and Pittsburgh Penguins. Sestito has 246 career AHL games. While he hasn't played much in the NHL, he's a good guy to have on your side in a bar fight.
Mandatory Credit: John Hefti-USA TODAY Sports
San Jose Sharks – Micheal Haley
While the San Jose Sharks recently employed one of the most popular enforcers in NHL history (John Scott), they don't fight as much as they used to. In 2015-16, they fought 31 times. So far in the 2016-17 season, the Sharks have been in a mere five fights through their first 29 games. Four of them have included forward Micheal Haley.
While he hasn't been in too many games, he has put together an impressive resume. In a mere 89 games, Haley has 254 penalty minutes. He has split his time between the New York Rangers, New York Islanders, and Sharks. While Haley spent 43 games with the Islanders, he has spent 37 with San Jose. He also has 30 career fights, accounting for 150 of his 254 career penalty minutes.
One of Haley's most famous fights came earlier this season against Ryan White of the Arizona Coyotes. It came on Nov. 19, just 18 days after their first fight of the season. Since White won the first battle, Haley was looking for some revenge.
Not only can the Sharks enforcer deal out a lot of punishment, he can take a lot as well. That's quite important in a bar fight. Haley would protect you and probably help you win your bar fight.
Mandatory Credit: Jasen Vinlove-USA TODAY Sports
St. Louis Blues – Ryan Reaves
The St. Louis Blues are a very physical team. Ergo, they are quite prone to fighting. Their best enforcer is forward Ryan Reaves, who is among the team's most popular players. He is also one of the very few African-American players in the NHL. Standing at 6'1″ and 225 pounds, Reaves is a very effective fighter who isn't afraid to get dirty. In 367 career games, he has 1149 hits and 607 penalty minutes despite averaging just under eight minutes of ice time per game.
Though he doesn't fight as much as he used to, Reaves has two fights so far in the 2016-17 season. His heyday was back in the 2011-12 season when he fought 13 times. The 2011-12 season is also when Reaves had one of his most memorable fights against Brad Staubitz of the Minnesota Wild.
He is a brutally effective fighter, equally adept with both hands. Reaves is also an aggressive fighter. Also, he can deal out damage either with his fists or with his hockey stick. Reaves is an intimidating force. If you saw him on the street, you'd probably think he was a football player. With his brutal fighting style, Reaves is a must to have on your side in a bar fight.
Mandatory Credit: Vincent Carchietta-USA TODAY Sports
Tampa Bay Lightning – J.T. Brown
Ryan Reaves isn't the only African-American enforcer in the NHL. There's also J.T. Brown of the Tampa Bay Lightning. Granted, he is good at other things than fighting. However, Brown is best known for hitting people with whatever is available, whether it's his fists or his stick. Since joining the league for good in 2013-14, he has been in nine fights and has dished out 251 hits during the regular season.
Brown also has a very short temper. He proved this earlier this season when he broke an opposing fan's cell phone. However, he's not a complete jerk. Brown wound up replacing the fan's phone and even gave him a signed jersey. But he's enough of a hothead that he could be quite the intimidating force in a bar fight.
While Brown doesn't fight as much as other enforcers, perhaps it's because people are afraid to fight him.
He doesn't fight too often. But when Brown does fight, he gets some good punches in. The Lightning don't have many people who fight, so he's their enforcer by default. Victor Hedman gets an honorable mention because holy crap, he's huge. It would take an unheard of amount of alcohol to even consider fighting such a giant. But Brown wins because he actually fights.
Mandatory Credit: Dan Hamilton-USA TODAY Sports
Toronto Maple Leafs – Matt Martin
Enforcers are typically players who you love if they're on your team and hate if they're playing against you. No NHL player exemplifies the first part more than Matt Martin. Despite being a fourth line forward with the New York Islanders, he is still quite popular with them, even after signing with the Toronto Maple Leafs.
With Toronto, Martin finds himself as their protector. The Maple Leafs have a lot of young players and need someone to incentivize teams to not cheap shot them. Martin provides those incentives. The Leafs have been in 12 fights so far in the 2016-17 season. Martin has been in six of them. He's more than just a face puncher. Martin is also consistently among the league's leaders in hits and is a very good locker room guy by all accounts. It speaks volumes that Mike Babcock values what he brings to the team because Babcock is arguably the best coach in the world.
Over Martin's career, he has been in 73 fights. He clearly knows what he's doing and isn't afraid to stand up for his teammates. If you want to win a bar fight, sometimes you've got to go with the best pure brawler. Martin is without a doubt the best on the Maple Leafs.
Mandatory Credit: Sergei Belski-USA TODAY Sports
Vancouver Canucks – Derek Dorsett
The Vancouver Canucks have quite a few tough guys. They are best known for having the famous Sedin twins, who are notably adverse to physicality, but they have some fighters too. Erik Gudbranson is a very physical defenseman who isn't afraid to drop the gloves. Luca Sbisa is never afraid to throw punches either. However, their best enforcer is Derek Dorsett.
He joined the Canucks following the 2013-14 season. Dorsett was signed specifically to replace Tom Sestito as Vancouver's primary enforcer. It's a role he has filled proudly, leading the team in fights in each of his seasons with the Canucks. Before joining Vancouver, Dorsett served in the same role for the Columbus Blue Jackets, amassing 51 fights over his final four seasons.
In 495 career games, he already has over 1200 penalty minutes, averaging just over 2.5 penalty minutes per game. Dorsett also has 118 career points, including 44 goals and 74 assists. Moreover, he has been the league's leader in penalty minutes twice (2011-12 and 2015-16).
Dorsett averages just over 12 minutes of ice time per game, so he brings more to the table than just his face punching. As one of the NHL's most experienced fighters, he'd be great to have on your side in a bar fight.
Mandatory Credit: Geoff Burke-USA TODAY Sports
Washington Capitals – Tom Wilson
Even though Washington Capitals forward Tom Wilson has significantly cut down on his fighting this season, he's still one of the NHL's best enforcers. So far, he has just three fights this season in 28 games, a huge change from previous seasons. After getting in 33 fights in his first three seasons, including 26 in his first two, Wilson is finding way to be productive without fighting. But he's showing he can still fight if the situation calls for it.
Wilson is also one of the most effective hitters in the league, amassing over 150 hits in each of his first three seasons. Not only has he been avoiding fights, he has also been staying out of the penalty box. Wilson's 0.89 penalty minutes per game during the 2016-17 season is by far the lowest of his career.
He has also become more efficient with his penalties. Wilson is among the best players in the league at drawing penalties and is one of the best at forcing four on four play. Call it what you want, but he's a troll and he's an effective one. Even though Wilson has avoided fighting, he's still a dangerous guy if you cross him. Wilson is also very good at getting on people's nerves. Just ask the New York Islanders.
Mandatory Credit: Sergei Belski-USA TODAY Sports
Winnipeg Jets – Dustin Byfuglien
Chris Thorburn, he of nearly 100 NHL fights, would be a terrific choice from the Winnipeg Jets. However, just think how much damage defenseman Dustin Byfuglien could do in a bar fight. And it would take a ton of alcohol to even have the slightest desire to fight him. Just having Byfuglien by your side could prevent you from getting in a bar fight.
Standing at 6'5″ and weighing 260 pounds, he looks far more like a linebacker or defensive lineman than he does a hockey player. Despite his size, Byfuglien rarely fights, with just 12 career fights in 710 games. However, this might be more due to everyone being terrified by the thought of fighting such a huge man.
Byfuglien might not fight much, but he can sure throw his weight around. Most of his pain is dealt out not with his fists, but with his hockey stick. Byfuglien has over 200 hits in each of his last three seasons and is well on his way to topping it again in 2016-17. He averages well over 20 minutes of ice time per game, proving he's got a lot of durability and endurance. Byfuglien might not be a fighter, but you could still argue he's an enforcer. Just an extremely effective one because he doesn't need to do too much enforcing.
More from FanSided
This article originally appeared on
---
---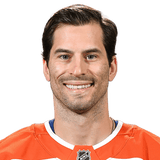 Get more from Adam Henrique
Follow your favorites to get information about games, news and more
---