National Hockey League
National Hockey League
Oilers 4, Avalanche 1
Published
Apr. 20, 2013 5:51 a.m. ET

The postseason aspirations for the Edmonton Oilers are all but over. So, too, are the chances of the team finishing in last place in the league.
And that to coach Ralph Krueger is a step in the right direction. The Oilers have had the dubious distinction of picking No. 1 in each of the last three drafts, something they hope to avoid.
''We don't want the Edmonton Oilers picking in the top five,'' Krueger said. ''Let's move up in the standings and get out of that bottom group. We still have goals. We want to get points.''
Jordan Eberle scored and had two assists, Devan Dubnyk stopped 33 shots and the Oilers snapped a six-game skid with a 4-1 win over the Colorado Avalanche on Friday night.
''You've got to show your fans you care and show each other you care,'' Eberle said. ''You want to finish well and feel good about yourself as a team.''
Taylor Hall, Justin Schultz and Ryan Nugent-Hopkins also had goals for the Oilers, who kept their very, very faint playoff hopes afloat. They trail current No. 8 seed Columbus by eight points with five games to play. Basically, they need to win out and hope everyone chasing that final playoff spot completely collapses.
Not very likely.
But this is more likely: Keep from sinking to the bottom of the Western Conference standings and joining the last-place Avalanche. They're now six points clear of Colorado and even further ahead of Florida, which has the worst mark in the NHL.
''It's extremely important to just go out there in these next five games and play well and play the way we need to play,'' Dubnyk said. ''Stop with the habits that we get into that put us on the wrong side of the scoreboard.''
Eberle set up two goals with backhanded assists and later added his 13th goal of the season on a backhander that he lifted over goaltender Semyon Varlamov.
Varlamov was rusty in his return to goal after sitting out since early April with a hip ailment. He stopped 20 shots, which was well down from the career-high 50 saves he made at Edmonton on Feb. 16.
''He was OK, just OK,'' coach Joe Sacco said of his goaltender. ''He's capable of playing better.''
The Oilers broke open a tight game in the second period with goals from Nugent-Hopkins and Eberle. Colorado couldn't manage much of an offensive charge in the final period. The Avs went on the power play with 3:07 remaining and pulled Varlamov for an extra skater, but couldn't get anything past Dubnyk. Edmonton finished the season series against Colorado with a 4-1 record.
It didn't take long for the Oilers to jump out to an early lead as Hall tapped in the puck 2:33 into the game. He scored just after a penalty on Gabriel Landeskog had expired. Landeskog found himself in the penalty box 30 seconds into the game for boarding.
P.A. Parenteau tied the score later in the period, but Schultz's tip-in gave the Oilers a 2-1 lead after the opening 20 minutes.
''After we tied it up, it should have been the other way around. We should have been excited, we should have been in the game and we were flat, especially after they got one right away,'' said Parenteau, who had his team-leading 17th goal of the season. ''Took the life out of us. Story of our year, really. Happened too many times this year, we get deflated on the bench. I wish I had the answer. It's tough right now. It's not fun. We've been playing some better hockey, but no life.''
Milan Hejduk was back on the ice for the first time since March 30. He missed five games with a shoulder injury and another four as he worked his way back into form.
This has been an injury-filled 14th NHL season for Hejduk, leading to speculation that he might decide to hang up the skates after the season. Hejduk, the last holdover from the 2001 Stanley Cup title team, ranks second in franchise history in games played (1,019) and fourth in goals (375).
But he's not ready to commit one way or the other just yet.
''I don't want to rush it right now,'' Hejduk said. ''It's been a rough year overall for everybody here. After the season, I want to sit back, discuss it with the family, decide what's going to happen.''
NOTES: Colorado C Matt Duchene is hoping he will be asked by Team Canada to play on the world championship squad next month. ''Absolutely, I'd play,'' said Duchene, who's represented his country twice at worlds. ''Another chance to put on the jersey and perform and have all the eyes on you that are making the decision for next season.'' Duchene also hopes to play for Canada at the 2014 Sochi Games. ''An absolute dream come true,'' he said. ... Near the end of the game, Oilers D Jeff Petry was hit in the face by a puck. Petry stayed down on the ice for several minutes, before skating into the dressing room. Hall also was banged up in the game, but Krueger said ''we have nothing that I'm afraid of right now. I believe everybody will be able to go back at it against Anaheim (on Sunday). That was all precautionary.''
---
---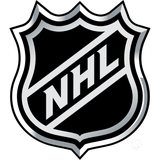 Get more from National Hockey League
Follow your favorites to get information about games, news and more
---