National Hockey League
National Hockey League
No Sidney, no problem as Fleury blanks Lightning
Published
Apr. 14, 2011 5:30 a.m. ET

Rest easy, Sid. The Pittsburgh Penguins appear to be in good hands.
With Sidney Crosby watching from the coaching box upstairs, the Penguins opened the playoffs much like they did in finishing the last half of the regular season by proving they can win without their captain.
Leaving the ice to chants of ''MVP! MVP!'' Marc-Andre Fleury was perfect in making 32 saves - including a blind stop on Ryan Malone - in a 3-0 win over the Tampa Bay Lightning on Wednesday night.
Add in a pair of third-period goals scored 18 seconds apart by newly reacquired forward Alex Kovalev and Arron Asham, and there's just no telling how far the Penguins can go even if Crosby is unable to return for the playoffs because of lingering concussion symptoms.
''Whatever needs to be done,'' Fleury said. ''I just tried to do my thing, and the players up front got some big goals for us and it worked out all right.''
In earning his fifth career playoff shutout to move to within one of tying Tom Barrasso's franchise record, Fleury blanked a Lightning team that finished second in the Eastern Conference with 247 goals.
No worries, said Lightning forward Steven Stamkos, who was already looking ahead to Game 2 at Pittsburgh on Friday.
''That's the beauty of a seven-game series,'' said Stamkos, who led the Lightning with 45 goals. ''It's one game. It's not the end of the world.''
The fifth-seeded Lightning had better hope so in making their first playoff appearance in four years.
They were stymied by a fourth-seeded Penguins team that has become far more defensive-minded to counter the losses of Crosby and fellow offensive threat Evgeni Malkin, who sustained a season-ending knee injury in February.
Pittsburgh finished the season allowing 199 goals, which were the third-fewest in the East and second-fewest in franchise history. And Fleury's play had much to do with that in going 35-14-5 with a 2.13 goals-against average since Nov. 12.
''He repeats it over and over again, how good he is and how well he can play under pressure,'' Kovalev said. ''He can save this team many times. He kept us in the game.''
Kovalev made it 1-0 at 6:05 of the third by one-timing in James Neal's pass from the left point. With the arena still buzzing, Asham doubled the lead with an end-to-end rush. Chris Kunitz sealed it with an empty-net goal.
Fleury played so well that Lightning coach Guy Boucher sneaked a few peeks at the replays before addressing reporters.
''Fleury was outstanding, there's no question about it,'' Lightning coach Guy Boucher said. ''I just saw some clips of the replays and I still can't believe he made some of those saves.''
Believe it.
Fleury's best stop came 11 minutes in. He contorted himself to stop Brett Clark's shot from the point that was deflected in front by Dominic Moore, who was so sure the puck had gone in he had already raised his arms to celebrate. Then, with Fleury's back to the play, the flopping goalie raised his leg to stop Malone's attempt to flip the puck in from the left side.
He wasn't done.
In the opening minute of the second, Fleury stopped Stamkos' shot from the left point and then reached back to get his blocker arm to deny Vincent Lecavalier, who got off a clean shot on a nifty play. Getting the rebound on his backhand, Lecavalier set himself up by slipping the puck through his legs to his forehand.
''I was in hot water once again a little bit,'' Fleury said. ''He went around my leg, and that's all I had left was my arm. I just got a piece of it.''
Malone isn't one to look back on the missed opportunities or the big saves.
''Nothing to get frustrated about here,'' Malone said.
The Lightning dropped to 0-5 when opening a playoff series on the road. And they've lost all four previous series that they've opened on the road.
---
---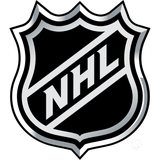 Get more from National Hockey League
Follow your favorites to get information about games, news and more
---