National Hockey League
National Hockey League
NHL MVP Malkin returns to Penguins healthy, happy
Published
Jan. 16, 2013 11:35 a.m. ET

While the rest of his Pittsburgh Penguins teammates got taped up before practice on Tuesday, Evgeni Malkin ducked off to the side and picked up a couple of personal items that'd been waiting for him during his four-month working vacation in his native Russia.
You know, just the Hart Trophy for being named the NHL's Most Valuable Player last season. Oh, and the Art Ross Trophy for leading the league in scoring, too.
Forgive Malkin if he hadn't bothered collecting two of the most hallowed awards earlier. The whole individual award thing isn't really his deal.
To be honest, the 26-year-old has his sights set on something a little more cherished this spring.
Malkin called 2011-12 a ''lucky'' season, even if scoring 50 goals and handing out 59 assists while carrying the Penguins for long stretches took something more than simple good fortune.
''I had a big injury and came back and played well,'' Malkin said. ''We had a great line, but we didn't win the Stanley Cup.''
Malkin's dominance put to rest any lingering concerns about his surgically repaired right knee. Rather than take a break from the game during the NHL's labor dispute, Malkin return to Russia to play in the Kontinental Hockey League.
It took a little while to get used to the wider sheet of ice. Once he made the adjustment, he took off, finishing with 23 goals and 42 assists in 37 games.
''It's hard playing you know, but I like it,'' Malkin said.
Yet he was more than happy to get back to his regular job once a new collective bargaining agreement was reached earlier this month. He flew back to the U.S. over the weekend. During his layover in New York, he started text bombing teammates in his charmingly truncated version of the English language.
Despite being jet lagged, he practiced for nearly three hours on Monday and appeared to be just fine on Tuesday. Barreling up the Consol Energy Center ice like a train with the brakes cut, Malkin hardly appeared fatigued from his moonlighting gig back home.
''I'm ready,'' he said. ''I'm in good shape. I'm ready to play (the season opener in) Philadelphia. The first game we've got to start hard with lots of hits. I have no injuries, nothing is sore.''
Except perhaps his nerves following an ugly first-round loss to the Flyers in the 2012 Stanley Cup playoffs in which Malkin had eight points (three goals) in six games.
The Penguins expect the loss to fuel Malkin, even if duplicating his play from a year ago may prove difficult. The sublime chemistry he had on his line last year with wingers James Neal and Steve Sullivan will change now that Sullivan is playing in Phoenix.
Pittsburgh is hosting what amounts to an open tryout for Sullivan's replacement, with Eric Tangradi and Beau Bennett getting the first crack. Both will play with Neal and Malkin during an intrasquad scrimmage Wednesday, the closest thing to an exhibition the Penguins can manage with just a week to get ready for a 48-game sprint to the playoffs.
Tangradi knows his job description will be something along the lines of ''get Malkin the puck and get out of the way.'' And with Sidney Crosby 100 percent after dealing with concussion-like symptoms for more than a year, the pressure won't squarely be on Malkin's massive shoulders.
That's why Crosby isn't putting it past Malkin to win his third scoring title or even make a run at consecutive MVPs.
''He's definitely capable of it,'' Crosby said. ''Whatever is his best, we'll take that and I think we'll be fine.''
Even if getting his arms around another group of individual awards is the furthest thing from Malkin's mind. Following two straight first-round exits - including one he watched in street clothes while his knee healed - Malkin is focused on a certain silver chalice, not stocking his own personal trophy case.
''If you could hear him speak after two years ago not being able to play in the playoffs and even after the end of this year with how we excited in the playoffs, it's not `oh well, I got the MVP trophy,''' coach Dan Bylsma said. ''It's a totally different mindset than the individual awards or leading scorer or 50 goals. It's team orientated and his mindset is there.''
---
Follow Will Graves at www.twitter.com/WillGravesAP
---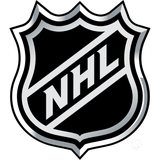 Get more from National Hockey League
Follow your favorites to get information about games, news and more
---