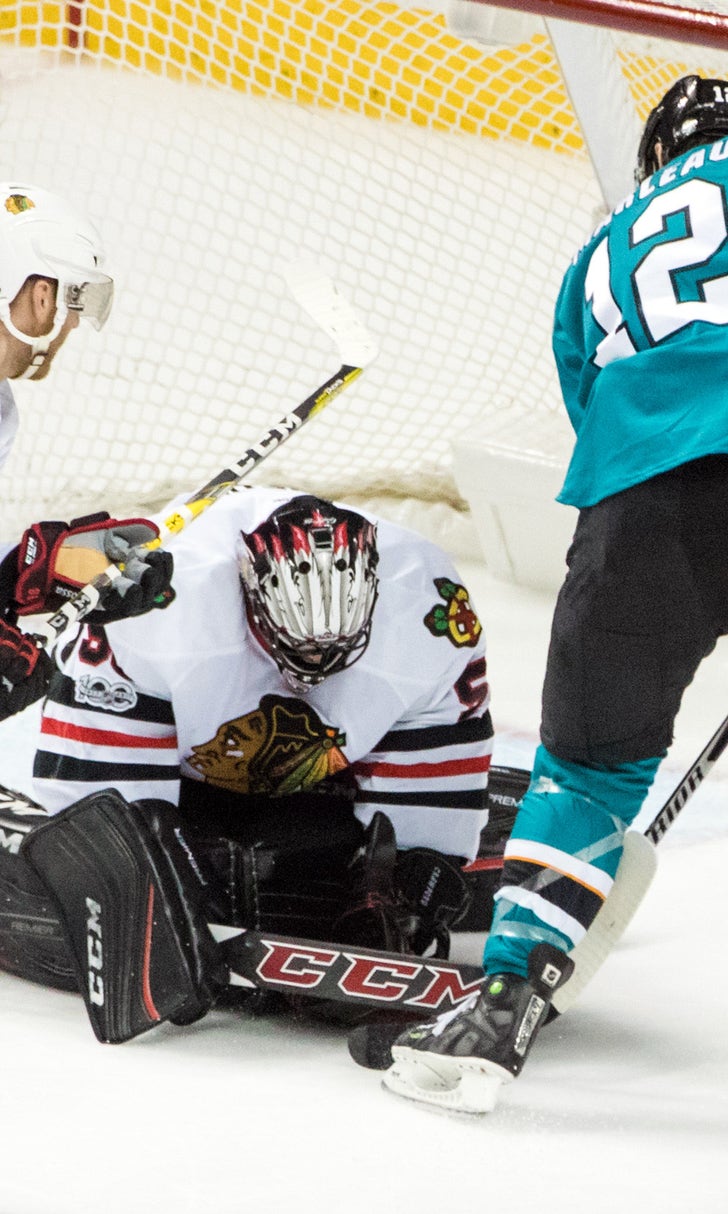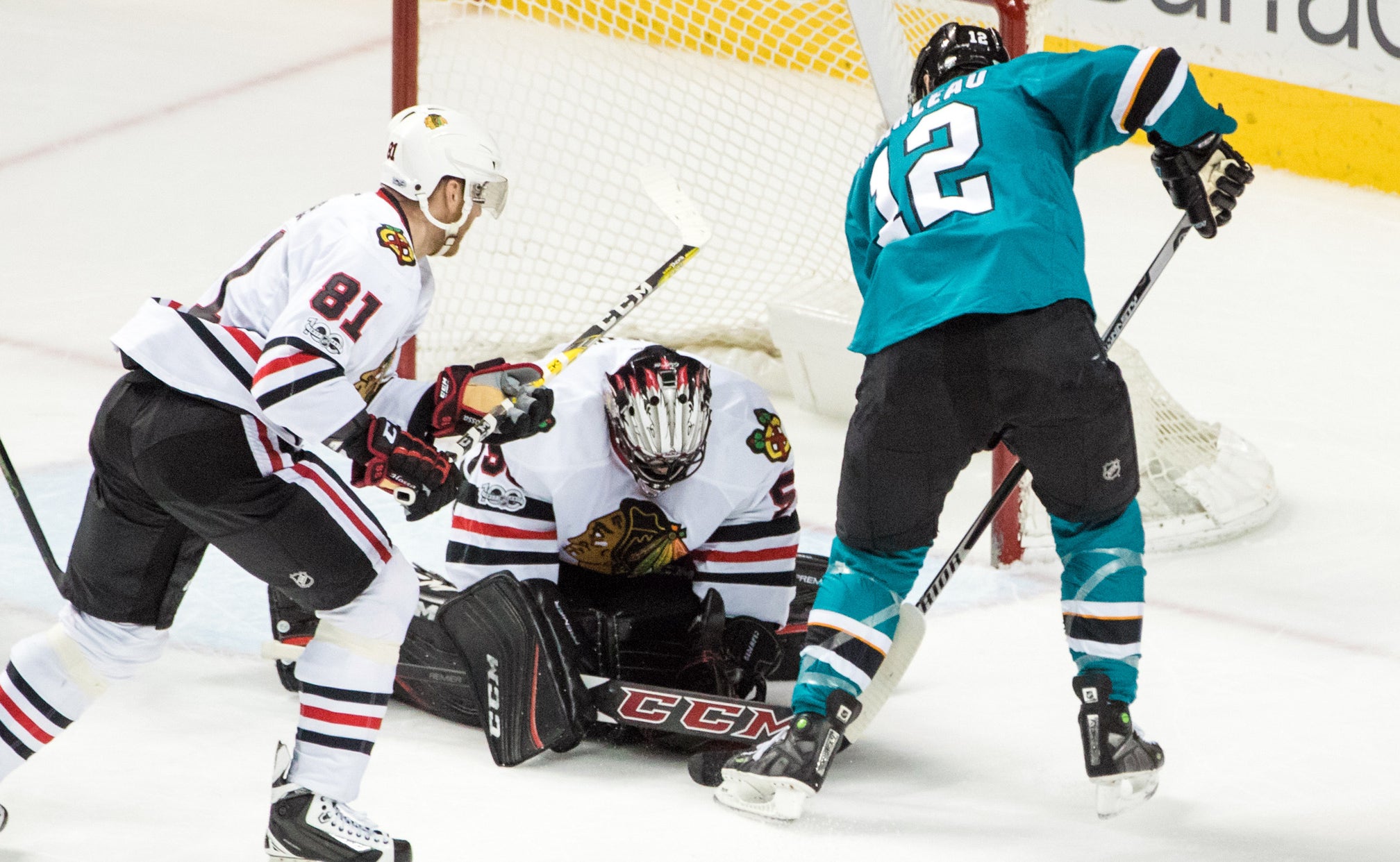 NHL Daily: Alex Tuch, Patrick Marleau, New Jersey Devils
BY Fansided and Ryan Ritchie/FanSided via Puck Prose • June 30, 2017
NHL Daily: Minnesota Wild top prospect Alex Tuch will make his NHL debut on Saturday, Patrick Marleau becomes 45th player in NHL history to reach 500 goals, are the New Jersey Devils buyers or sellers? and more! (Morning Coffee Headlines)
Grab your morning cup of coffee and join us here at Puck Prose for a compilation of NHL daily links that will help keep you updated with everything going on in the hockey world.
Eight games were on the schedule Thursday night. Philly beat the Habs 3-1, the Rangers edged the Sabres 2-1, Ottawa grabbed two points on the road with a 5-2 win over Tampa Bay, Pekka Rinne shut the door for a 2-0 Predators win against Edmonton, Winnipeg came out on top 4-3 versus Dallas, St. Louis got a big 5-1 win over Toronto under new head coach Mike Yeo, Chicago edged the Coyotes 4-3 on the road, and San Jose defeated Vancouver 4-1 in the late game.
Here is your highlight of the night:
NHL Daily: Morning Coffee Headlines
Marleau Joins Exclusive Club
37-year-old veteran Patrick Marleau joined an exclusive club on Thursday night. Having spent his entire 17-year career in San Jose, Patty managed to score his 500th career goal, and in doing so, became the 45th player in history to reach the mark. [Yahoo Sports]
Are the Devils Buyers or Sellers?
Corey Spina over at Pucks and Pitchforks attempts to tackle a difficult question as parity reigns supreme (especially in the Metropolitan Division). He attempts to figure out whether the New Jersey Devils should be buyers or sellers heading into the deadline and makes arguments for both sides. [Pucks and Pitchforks]
Tuch to Make NHL Debut Saturday
Minnesota Wild top prospect Alex Tuch was just recalled from Iowa. The 20-year-old was selected 18th overall back in 2014 and is currently in his AHL rookie season. He has 11 goals (22 points) in 34 games so far, so the Wild could be looking for an offensive spark as they head down the final stretch. [NHL.com]
Avs Needs to be Active at the Deadline
No team as a whole is circulating through trade rumors more than the Colorado Avalanche. Names such as Matt Duchene, Gabriel Landeskog, Jarome Iginla, and others have been bantered about. Ross Sellers over at Mile High Sticking makes an argument for why the Avs need to be active ahead of the deadline. [Mile High Sticking]
You Can Play Ambassadors Announced
The league has officially kicked off its "Hockey is For Everyone" month as part of the You Can Play project. They're a non-profit group that is highly committed to supporting the LGBTQ community with a focus on fighting homophobia in sports. This has been a great initiative by the NHL that continues to grow, and on Thursday, the league named its 30 ambassadors (one from each club). [NHL.com]
Wild May Need to Trade a Defender
Fans in Minnesota are torn, and likely so is management as they attempt to figure out a game plan ahead of the trade deadline. Defense is a big reason why they've had so much success to this point. At the same time, they're still at least one offensive piece away from being a serious threat. As Danny Lambert over at Gone Puck Wild explains, Minnesota may need to come to terms with moving a defender to help get this team aligned for the playoffs. Plus, let's not forget, the Wild risk losing a defender in expansion if they decide to keep the group together. [Gone Puck Wild]
Want your voice heard? Join the Puck Prose team!
NHL Daily Morning Rant
Over the next month or so, teams will begin to declare themselves buyers/sellers and we could start to see a bit of separation in the standings down the final stretch. For those clubs destined for the Draft Lottery, it's a good opportunity to give some young talent an extended look with the big club – sort of an audition before next Fall's training camp. It's a good chance to prospects to cement themselves for the following year. Some recent names that come to mind are guys like William Nylander, Zach Hyman, and Nikita Soshnikov in Toronto back in 2015-16.
Here are 12 AHL prospects that could see an extended look down the final stretch (depending how their respective NHL clubs are doing):
F A.J. Greer, San Antonio (Colorado) – 42gp 13g 19a 32pts
F J.T. Compher, San Antonio (Colorado) – 31gp 11g 15a 26pts
D Kyle Wood, Tucson (Arizona) – 38gp 8g 22a 30pts
F John Quenneville, Albany (New Jersey) – 38gp 10g 19a 29pts
F Blake Pietila, Albany (New Jersey) – 37gp 13g 12a 25pts
F Valentin Zykov, Charlotte (Carolina) – 42gp 10g 10a 20pts
F Sergey Tolchinsky, Charlotte (Carolina) – 42gp 6g 14a 20pts
D Jake Chelios, Charlotte (Carolina) – 44gp 2g 15a 17pts
F Brendan Leipsic, Toronto (Toronto) – 34gp 11g 27a 38pts
F Kasperi Kapanen, Toronto (Toronto) – 33gp 16g 17a 33pts
F Jack Roslovic, Manitoba (Winnipeg) – 34gp 9g 16a 25pts
F Evgeny Svechnikov, Grand Rapids (Detroit) – 43gp 13g 11a 24pts
Make sure to like us on facebook and follow us on twitter for more NHL daily updates!
More from Puck Prose
This article originally appeared on
---
---