National Hockey League
National Hockey League
NHL agent proof diversity has taken hold in hockey
Published
Jul. 24, 2010 1:00 a.m. ET

In the latest issue of The Hockey News, senior writer Ken Campbell uncovered the inspiring story of Chris Stewart and Wayne Simmonds, two rising NHL stars who came from hard-scrabble roots.
Not only do the two share a common past, but they also share an agent, Eustace King of O2K Management. His story's not bad, either.
King is, to his knowledge (and mine, for that matter), the only African-American agent in the NHL. Hailing from Evanston, Ill., just north of Chicago, the former goaltender played NCAA hockey at Miami (Ohio) where his teammates included future NHLers Dan Boyle, Kevyn Adams and Randy Robitaille.
But his future was not between the pipes. Instead, King went into business, eventually finding his way to the NHL headquarters where he focused on corporate sponsorships for the league, while also contributing to the NHL's diversity program. Now as an agent, he's doing his best to help his clients achieve their dreams — and the fact he is able to help some of the elite young black players in the game is icing on the cake.
"It's not traditional for black athletes to play hockey," King said. "But there has been a big outreach for blacks to play hockey."
King, whose other clients include recent Anaheim Ducks draftees Emerson Etem and Devante Smith-Pelly, as well as white NHLers such as Tyler Ennis and T.J. Oshie, still gives credit to the man who started it all for black hockey players, Willie O'Ree.
"For me to even be where I am as a business executive," King noted, "it goes back to him."
And since O'Ree's debut with the Boston Bruins way back in 1958, the number of visible minorities in hockey has slowly increased, with many prominent players along the way. Grant Fuhr's days in Edmonton meant Jarome Iginla had someone to emulate when he played road hockey as a kid, for example. But lately, the fraternity has become even more close-knit as the players aren't so far apart in age.
King notes ex-NHLers Kevin Weekes and right winger Anson Carter have kept tabs on Stewart, talking to the young Avalanche power forward whenever he needed advice. In turn, Stewart and Simmonds have been there for Smith-Pelly, who plays with the Ontario League's Mississauga-St. Mike's Majors.
"It's like paying it forward," King said. "It's all about access."
While hockey players are hockey players — the culture doesn't change much just because of skin color — King noted that a lot of the black players tend to share particularly strong bonds with their families and those families tend to come from the Caribbean/West Indies originally, so it is nice to talk with someone from a similar background every once in a while. King himself played against Jamal Mayers (Western Michigan) and Carter (Michigan State) in college.
"We all kept a great relationship," he said. "The culture of all these kids talking to each other helps prepare them for success."
Hockey's landscape is definitely changing. The sport's traditional incubator — small town Canada — isn't getting any bigger, so the key is to tap into the big cities and specifically the first- and second-generation immigrants who are now growing up with heroes such as Iginla or Nazem Kadri or Brandon Yip.
Atlanta will be a particularly interesting market in the near future. Whether or not by design, the Thrashers now employ Evander Kane, Dustin Byfuglien and Akim Aliu in a city boasting a population that was more than 60 percent African-American, according to the most recent U.S. Census.
"(New GM) Rick Dudley is a smart man," King said. "He wants to put a good hockey team on the ice, but he also knows the demographics of his marketplace."
So when draft picks start coming out of Georgia in the next decade, don't be surprised if their skill set has a little Kane or Byfuglien in it.
And don't be surprised if King is there to lend them a hand.
Ryan Kennedy is a writer and copy editor for The Hockey News magazine, the co-author of the book Hockey's Young Guns and a regular contributor to THN.com. His blog appears Wednesdays and his column — The Straight Edge — every Friday.
For more great profiles, news and views from the world of hockey, subscribe to The Hockey News magazine.
---
---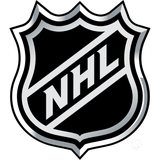 Get more from National Hockey League
Follow your favorites to get information about games, news and more
---