Adam Clendening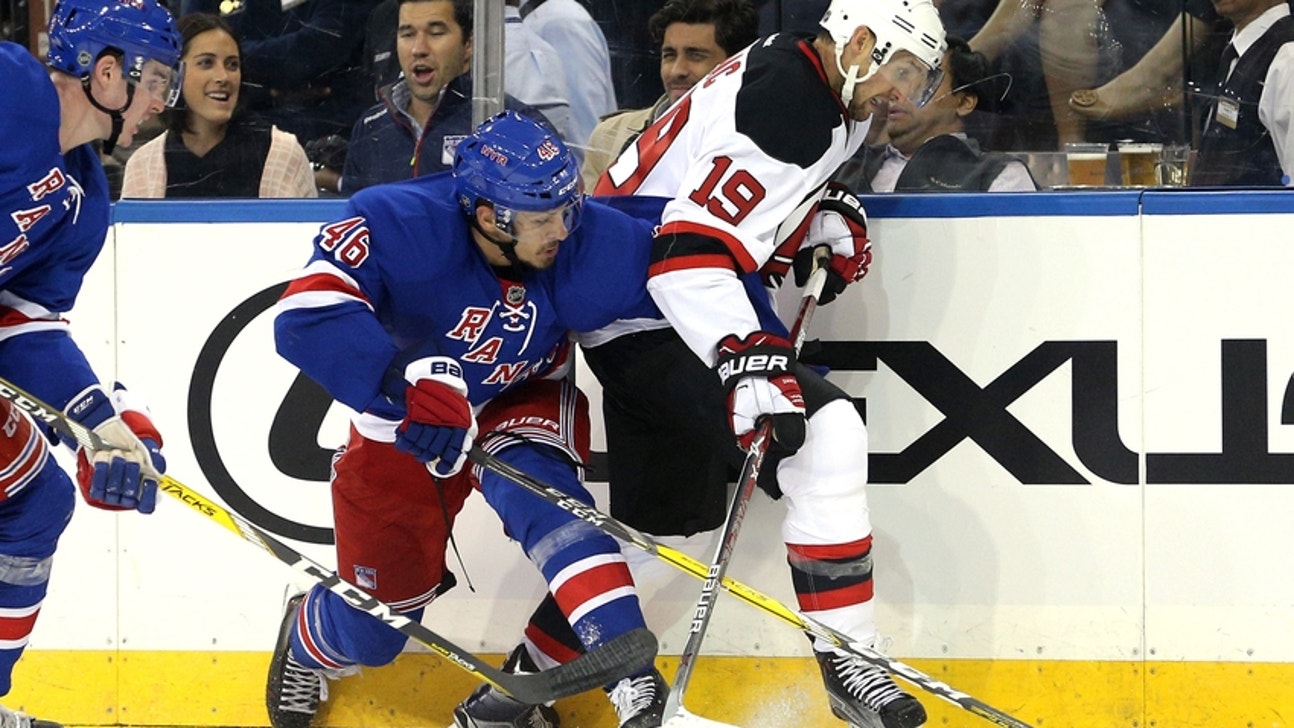 Adam Clendening
New York Rangers: Marek Hrivik playing his way into a full time roster spot
Updated
Mar. 4, 2020 5:16 p.m. ET

Fansided, John Williams/FanSided via Blue Line Station
In his first six NHL regular season games of the season, the veteran AHLer has been very visible on the ice for the New York Rangers.
When the New York Rangers first recalled forward Marek Hrivik from the Hartford Wolfpack on December 5th, many thought it would be just for a short amount of time. Hrivik, who started his 6th season as a member of the Hartford Wolfpack this October, had only played five NHL games prior to this season, recording one assist.
While Hrivik hasn't recorded a point in this most recent stint with the big club, but what he has been is extremely noticeable.
Hrivik has been a puck possession monster since being recalled. Last night against Dallas, Hrivik had a 53.85 corsi, which was fifth among Rangers forwards–which is pretty impressive for the team as a whole.
Hrivik's puck possession numbers have been fantastic. He has a 61.3% corsi rating which is the highest of any Rangers player this year. The 25-year-old has been a great fit in the lineup no matter who his linemates have been. He was on a line with Brandon Pirri and J.T. Miller last night.
So, with Hrivik playing as well as he has so far this year, should the Rangers keep him on board when players like Mika Zibanejad and Brandon Pirri come back?
It is starting to look like they will.
When the team waived Josh Jooris last week–and subsequently lost him to the Arizona Coyotes–it was a sign that they were confident enough with Hrivik and his game to risk losing him.
When Zibanejad and Buchnevich return from injury, though, it might be hard to keep him in the lineup.
You have to figure, when they do come back, the Rangers will have Buchnevich, Zibanejad, Miller, Pirri, Lindberg, Rick Nash, Derek Stepan, Kevin Hayes, Chris Kreider, Michael Grabner, Mats Zuccarello, Jesper Fast and Jimmy Vesey in the lineup. Finding a place for Hrivik to fit in a lineup where one of those above 13 won't be a regular won't be easy.
Now, technically, the Rangers could carry 14 forwards since they only have one extra defenseman, Adam Clendening, on their roster and that might be what saves Hrivik from going back to Hartford–which he would need to clear waivers to do. But back to the question at hand, would Alain Vigneault put him into a healthy Rangers lineup?
One thing that Vigneault could do is send Buchnevich down to Hartford so he gets top line minutes. He is on his rookie contract, so he wouldn't have to go through waivers. Is this scenario very likely? Probably not.
With the way Lindberg has been playing in his own right, it's unlikely that he will be coming out of the lineup anytime soon. If Lindberg does regress back to his level of play from when he first came back from his injury, that could prove to be the easiest route for Hrivik.
The third scenario, one that's more of an outside chance than anything, is if Vigneault decides to bench Brandon Pirri who has been struggling to produce since the first 20 games of the season. Two of these three scenarios will need to play out for Hrivik to stay in the lineup, but as mentioned above, it is still possible for him to be kept with the Rangers as a 14th forward, if anything.
Who knows what will happen between now and when both Zibanejad and Buchnevich return to the lineup? Maybe a trade will happen that will move a forward for a pick or a defenseman. The only thing that will be for sure is that Hrivik's name will be in the conversation to be inserted into the Rangers lineup from here on forward.
More from Blue Line Station
This article originally appeared on
---
---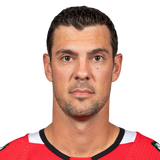 Get more from Adam Clendening
Follow your favorites to get information about games, news and more
---