National Hockey League
National Hockey League
Nashville goalie feeling confident 2nd time around
Published
Apr. 11, 2011 10:54 p.m. ET

Sweat dripping off his face, Pekka Rinne's eyes light up when asked how much experience helps prepare the Nashville Predators for the playoffs.
Nashville lost in six games to eventual Stanley Cup champion Chicago in his NHL postseason debut a year ago, and Rinne (REEN-eh) said Monday after practice he hopes the Predators learned something from that experience. It certainly sounds like he has for Nashville's opening series against the Ducks, which starts Wednesday night in Anaheim.
''It's a new chance, and I feel really confident,'' Rinne said.
The Predators share that feeling and point to the man they believe is the NHL's best goaltender as their reason why. This is a team built from the net outward, and the 6-foot-5 Finn makes scoring against Nashville difficult. Rinne ranked second in the NHL with a .930 save percentage behind only Boston's Tim Thomas, and he was third with a 2.12 goals-against average.
''He's the best, but I may be a little biased playing with him,'' defenseman Shane O'Brien said. ''But for us to go on a long run, we're going to need him to be really, really good.''
The Predators consider Rinne the human eraser for any of their mistakes. Only Vancouver (185) allowed fewer goals this season than Nashville (194) in the NHL.
''We know that he's back there to bail us out,'' defenseman Ryan Suter said. ''He's a good goalie, and I think he's ready for the next challenge and it definitely helps our confidence.''
The Ducks see Rinne as the man they must beat in the first playoff series between the teams.
''We're playing against a tremendous goaltender that's been outstanding all year long,'' Ducks captain Ryan Getzlaf said. ''He's so big, everything you try is tough against him. You can't get frustrated.''
Credit the Predators' scouts with finding the native of Kempele, Finland. The team drafted Rinne in the eighth round with the 258th pick overall in 2004, and he came to the United States in 2005, where he played three games with the Predators while honing his game with Milwaukee in the American Hockey League.
The Predators kept him in Nashville for the 2008-09 season, and he split the work with Dan Ellis, now with Anaheim. Rinne eventually won the No. 1 job to himself last season, earning a two-year contract extension through 2011-12 and paying him $2.8 million this season. The deal came during the Vancouver Olympics, which Rinne sat out after not being picked by Finland.
Ducks forward Teemu Selanne didn't know his fellow Finn before Rinne came to the U.S.
''I know all about him now. He's a great guy, and I wish the best for him, but I'm still going to try to beat him,'' Selanne said.
Rinne goes into this postseason 33-22-9 with six shutouts, having played 64 of Nashville's 82 games. He's a workhorse who has played in 42 of Nashville's 46 games since Dec. 31, when he returned from surgery to repair his left knee. He even played back-to-back Friday and Saturday as the Predators tried to play their way into the No. 4 seed.
Goaltender coach Mitch Korn starts to tick off Rinne's strengths, and the list grows quickly, starting with his size and quickness and going on to his hand-eye coordination, his competitiveness and stick-handling skills. His reach allows him to snag pucks with his glove or slide a leg out for the block.
''He's the reason they are where they are,'' Selanne said, ''so we have to make sure we're active around him and prevent him from seeing the puck.''
Rinne has been on quite a roll. He was the NHL's third star for March, ranking second in both goals-against average (2.14) and save percentage (.929). Nashville coach Barry Trotz said he just wants Rinne to keep playing as he has.
The goalie sounds ready for whatever is expected of him.
''I like a little pressure,'' Rinne said.''
Notes: The Predators signed Ben Ryan to a two-year entry level contract. Ryan was a 2007 draft pick who recently completed his college career at Notre Dame. The center had joined Nashville's AHL affiliate in Milwaukee over the weekend.
---
AP Sports Writer Greg Beacham in Anaheim, Calif., contributed to this report.
---
---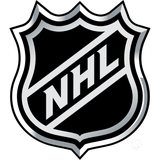 Get more from National Hockey League
Follow your favorites to get information about games, news and more
---