National Hockey League
National Hockey League
Miller, Sabres keep slim playoff hopes alive
Published
Apr. 9, 2009 8:11 a.m. ET

Ryan Miller and the Buffalo Sabres kept their slim playoff hopes alive - and handed Toronto's Curtis Joseph a dubious NHL record.

Miller made 32 saves, and Thomas Vanek and Paul Gaustad scored in a 26-span of the third period in the Sabres' 3-1 victory over the Maple Leafs on Wednesday night, the NHL-record tying 452nd loss of Joseph's career.

"If we can win out, I think we can feel decent about the effort we put in over the last two weeks," Miller said. "If we do end up missing the playoffs, it's not going to feel real good, but we've given ourselves a chance to compete in these last few games and that's the kind of character we need moving forward. If we make the playoffs, that's going to serve us well."

The Sabres needed the win, and to have an extraordinary combination of circumstances to go their way, to avoid missing the playoffs for the second year in a row. They are four points behind the New York Rangers for the eighth and final Eastern Conference playoff position, and two points behind ninth-place Florida. All three teams have two games remaining.

"That's what we wanted, just to stay alive, stay in this and put the pressure on the other teams," said Buffalo right winger Jason Pominville, who had a goal and an assist in the victory. "We have to look at our side of things and that's winning games and it starts with one and we've got to build off this."

Joseph tied the late Gump Worsley for most losses in NHL history.

"There's too many good things in my life for me to even think about losses," said Joseph, fourth on the career victory list with 454.

With Martin Gerber expected to get the start in the season finale Saturday against Ottawa, the 41-year-old Joseph probably started his last game for the Maple Leafs.

"I've got lots of memories," Joseph said. "Playoffs mostly. Playoffs are the ultimate. That's where everything is on the line. A lot of playoff games with the Maple Leafs. A lot of chances and a lot of almosts.'

He made 26 saves against the Sabres.

"I felt I had good control and I saw the puck for the most part," Joseph said. "I was looking around. I've done that all year - practice and games. I've been soaking it all in and just enjoying it."

Toronto teammate Brad May praised Joseph.

"It's pretty neat," May said. "It's not neat that he's got the most losses but think about how many games he's played.

"You know what? Cecil Fielder hit the most home runs one year, if I'm not mistaken, and he had the most strikeouts, too. Wayne Gretzky had the most giveaways one year and he had the most assists in the league. The bottom line is nothing ventured nothing gained. Curtis has been an incredible goaltender."

Vanek broke a 1-1 tie at 8:09 of the third period, and Gaustad scored 26 seconds later. Vanek deked Joseph one way and pulled the puck the other way to slip it into an open side of net, and Gaustad shoved a rebound behind the fallen Joseph.

Jeff Finger opened the scoring in the first period, and Pominville countered for the Sabres in the second.

"Ryan was huge for us," Pominville said. "He made some big saves. "He's been huge for us all year and that's the type of goalie he is. He's an elite goalie and he kept us in there, definitely."

Notes: Toronto was 0-for-6 on the power play. ... Buffalo outscored Toronto 21-6 in five straight wins after losing its first game against them back on Dec. 12 ... A pregame ceremony marked May's 1,000th NHL game. May played 425 of them with the Sabres. This was his 37th with the Leafs. May became the 21st player in franchise history to play his 1,000th game in a Leafs uniform.
---
---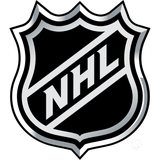 Get more from National Hockey League
Follow your favorites to get information about games, news and more
---