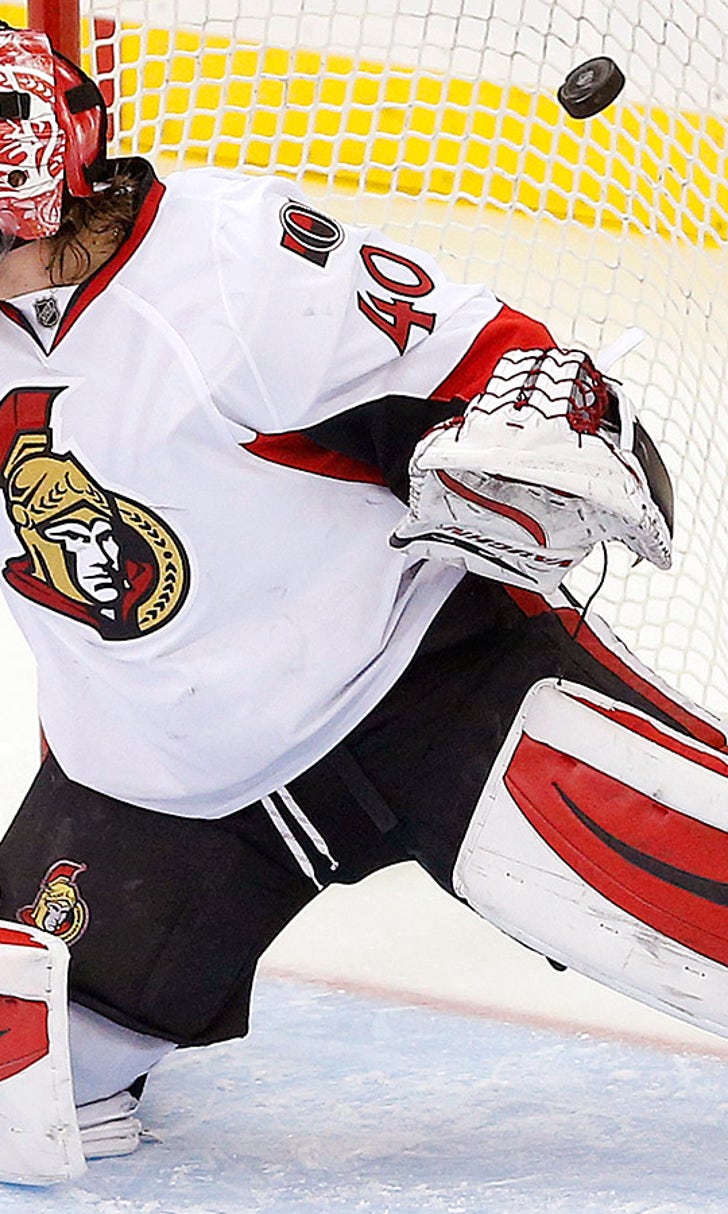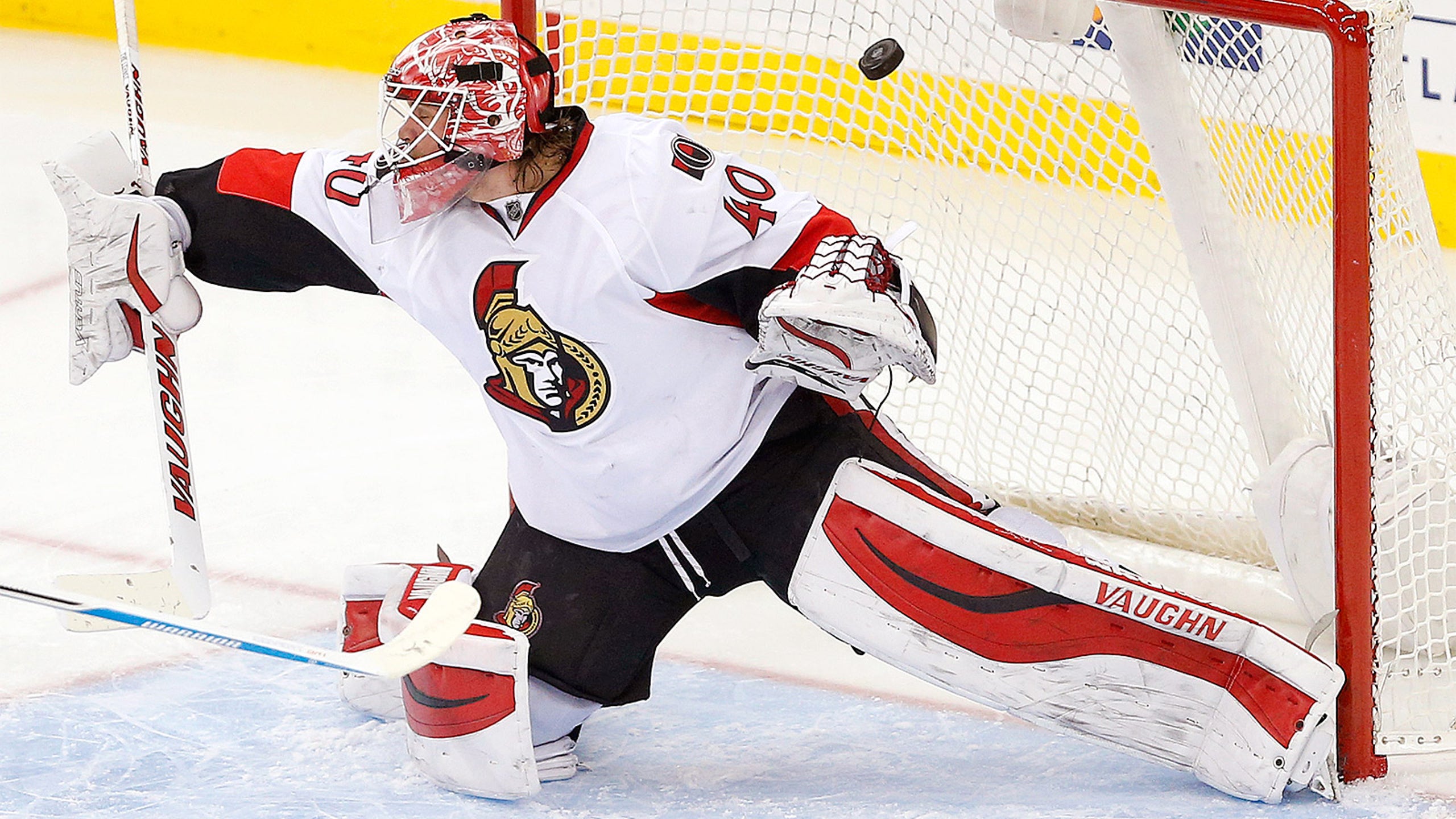 Mike Cammalleri scores another winner, lifts Devils over Senators
BY foxsports • February 3, 2015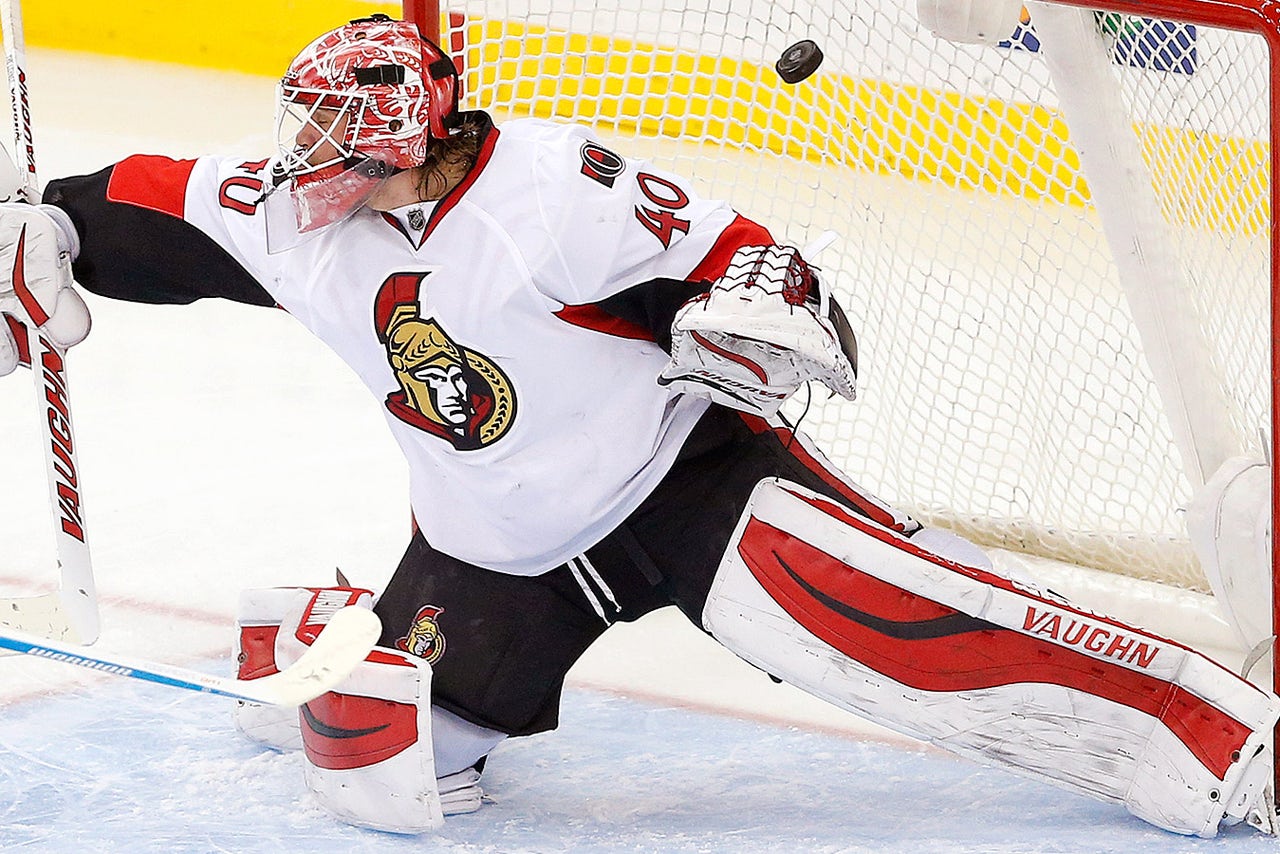 The New Jersey Devils are finally finding ways to win, and Mike Cammalleri and Cory Schneider are usually right in the middle of it.
Cammalleri scored the go-ahead goal early in the third period, Schneider made 19 saves and the Devils extended their best run of the season with a 2-1 victory over the Ottawa Senators on Tuesday night.
New Jersey is 7-2-2 in its last 11 games, but still 12 points out a playoff spot in the Eastern Conference with 31 games left in the regular season.
"As you start gathering points, you start getting some optimism about what ifs?" Cammalleri said after scoring his NHL-best seventh game-winning goal. "Maybe we are still a little ways away from that still, but we'd like to start almost thinking that way."
Adam Henrique had the other goal for the Devils, who certainly are not getting style points for their play. It is a boring, ugly style that slows down the game and frustrates opponents.
Curtis Lazar scored for the Senators and Robin Lehner made 17 saves in his third straight start for injured Craig Anderson.
"I wasn't too impressed with our effort today," Lehner said. "Both teams felt a little slow to come out. It wasn't the most entertaining hockey game I've played. They made less mistakes."
Jaromir Jagr did most of the work on Cammalleri's team-high 17th goal of the season. The big right wing won the puck in the right corner, made a turn into the right circle and found Cammalleri between the circles for a shot over Lehner's shoulder.
"That was just a super play by him," Cammalleri said.
The Senators came within inches of tying the game in the closing seconds.
Bobby Ryan got a loose puck on his stick but could not get a shot off from point-blank range. He skated off the ice with his stick on top of his helmet.
"I don't know if I got a stick on it or not," the New Jersey native said. "Truthfully, I don't know if I got a shot on net out of it. It was a cluster, a mess in front. At that point, you know there's under five seconds left. You're just trying to swing for anything and get a piece of anything."
Ryan missed and the Senators fell short.
Schneider faced only a couple of good chances in the third period. He stopped Mike Hoffman in close early and made a nice save on a slap shot by defenseman Marc Methot.
After the teams generated just a few good scoring chances in the opening 30 minutes, they combined for two goals in less than two minutes midway through the second period.
Lazar, a member of Canada's recent gold medal winners at the World Junior Championship, scored on a breakaway at 10:33 after Cammalleri and defenseman Andy Greene seemed to have a moment of indecision over who would collect a loose puck sliding to the Devils zone.
Lazar didn't hesitate and beat Schneider with a backhand-to-forehand move after breaking in alone.
"He snowed me," Schneider said. "I got a face full of ice. I just couldn't see what was going on. I was asking people how it went in."
Lazar said he lost control of the puck for a split second.
"At the beginning of the year I would have probably thrown it at his chest," said Lazar, who turned 20 on Monday. "I had enough poise to pull it over to my forehand and put it in. I'm looking forward to keeping that confidence going."
New Jersey tied the game at 12:08 on a snap shot from the left circle by Henrique, his first goal in 13 games.
Greene sent a pass from the point to Marek Zidlicky, who slid it to Henrique for a shot that beat Lehner.
NOTES: The Senators had four shots in the first period, none in the final 13 minutes. ... Ottawa RW Chris Neil missed more than half of the first period after being cut around his right eye. He returned for the second period. ... The Devils were held to 14 shots in each of their previous two games. ... Ottawa will play seven of its next eight games at home, where it is 11-7-4.
---
---