National Hockey League
National Hockey League
McLellan returning as Sharks' coach
Published
Jun. 18, 2012 1:00 a.m. ET

Nearly two months after their season ended prematurely with a first-round playoff exit, the San Jose Sharks vowed to be a more aggressive team on the ice next season under coach Todd McLellan.
General manager Doug Wilson and McLellan addressed the media on Monday to preview the upcoming draft and free agency period and formally announce that McLellan will return for a fifth season as coach in San Jose.
The Sharks ownership group announced in early May after the playoff loss to St. Louis that Wilson would be back as general manager and would make changes to make the team a Stanley Cup contender.
Wilson said then that McLellan's status was still under review as he wanted to understand what went wrong during the season and give McLellan time to heal from a concussion he suffered after being hit in the head by a stick while on the bench.
''Todd is our coach, has been our coach,'' Wilson said. ''The process we went through there was to look through this past year. Much like players have injuries and you want them to get healthy and get their honest feedback, I'll be honest with you, with Todd, I liked the idea of giving him a little bit of time not just for his emotions but how he's feeling. He took a pretty good whack in the head and he took another a few weeks after that. We used this time really well to understand what we need to address, where we need to go and how we'll get there.''
McLellan said he could be making changes to his staff and had a list of potential assistants he wanted to interview. Wilson said it may be necessary to add a former NHL player to the staff that had just two assistants last season: Matt Shaw and Jay Woodcroft.
McLellan said he learned quite a bit watching the final three rounds of the playoffs. But he stressed the team needs to improve its penalty killing, a more aggressive forecheck, more shot blocking and a stronger defensive emphasis without overhauling the entire system.
''We're aware that we're not chasing a formula,'' he said. ''We have our own formula. That's what we'll continue to do. We'll enhance it, we'll grow it, we'll pull pieces in from other organizations and have our formula and our identity. That's what we'll play to.''
Wilson said the major change he wanted from the team was going from one that was ''passive and reactive'' to one that would be ''aggressive and proactive'' next season. He believed that many of the problems stemmed from an ineffective penalty killing unit that left players hesitant to play physically or aggressively out of a fear of allowing a power-play goal.
The Sharks had the second-worst penalty-kill unit during the regular season and then allowed six goals in 18 power-play chances in five games against the Blues.
Wilson was particularly upset that no player retaliated at the start of Game 3 following an end-of-game fight in Game 2 that featured St. Louis' Vladimir Sobotka breaking San Jose forward Dominic Moore's nose and Blues defenseman Roman Polak pummeling Justin Braun in another fight.
''One of the bigger issues we talked about initially was the identity of this hockey team,'' Wilson said. ''We got away from it a little bit the passive, reactive. That's not part of our identity and how we want to play it. There are moments it crept in. How you get that out is going to be addressed by approach, clarification from players how you handle situations and different players.''
Wilson would not confirm a report by TSN that recently acquired defenseman Brad Stuart had agreed to a three-year contract worth $3.6 per season but said he expected a deal to be reached before Stuart was eligible to become an unrestricted free agent July 1. The Sharks acquired Stuart's rights from Detroit earlier this month for potential free agent Andrew Murray and a conditional seventh-round draft pick in 2014.
''We try to be fairly proactive if there's something we like and we want and think it's a pretty good fit,'' Wilson said. ''To get a left-hand shot guy who is a physical player like him who plays the right way is something we needed. He fits in really well.''
Representatives of the ownership group of Sharks Sports & Entertainment also made a rare public appearance Monday with Kevin Compton and Stratton Sclavos acknowledging that the team has been operating under a deficit to achieve the goal of winning the Stanley Cup, including about $15 million this past season.
''That's what the whole business is about,'' Sclavos said. ''We've been spending to the salary cap every year to put the best team on the ice that we can. In aggregate the performance has been good. But you're only known by your last season by the fans and the media and we're very disappointed in what happened this past year. We're going to take the right steps with Doug and the team to make sure we get a better performance on the ice next year.''
NOTES: Wilson said D Brent Burns (sports hernia) and F Logan Couture (shoulder) had offseason operations and should be 100 percent by training camp. ... The Sharks said the season-ticket renewal rate was about 91 percent, similar to the average 92 percent renewal rate, despite the early playoff exit.
---
---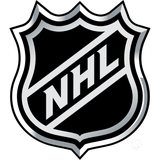 Get more from National Hockey League
Follow your favorites to get information about games, news and more
---