Maple Leafs prospect posts unbelievable numbers in last 15 games
Published
Dec. 7, 2015 11:06 a.m. ET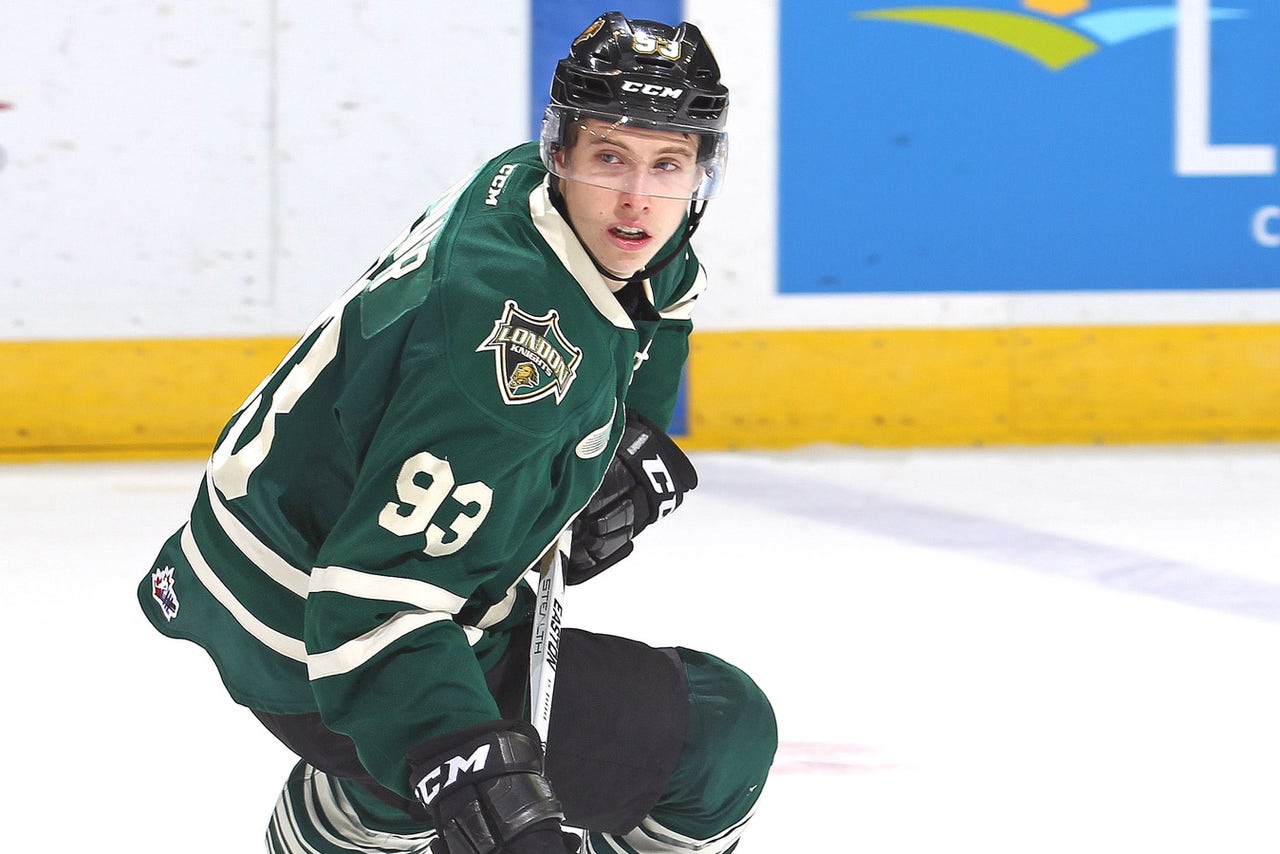 Toronto Maple Leafs prospect Mitchell Marner is starting to look NHL-ready. The 18-year-old is on an unbelievable scoring run with the London Knights, recording 11 points over three games this past weekend and 45 points in his past 15 games to shoot to the top of the Ontario Hockey League scoring race.
Marner is tied for the OHL scoring lead with teammate (and Arizona Coyotes prospect) Christian Dvorak, as they both have 58 points through 25 total games this season. Marner started the season slower than Dvorak, but his recent surge helped him make up lost ground in the scoring race. The 18-year-old Marner has two hat tricks in his last three games and is currently riding a five-game goal-scoring streak with nine goals in those five games.
The Leafs selected Marner with the fourth overall pick in the 2015 NHL Draft after he recorded 126 points in 63 games with the London Knights last season (good for a two-points-per-game pace). Marner upped the ante so far this season, as he is currently riding a 2.32-points-per-game pace.
These are clearly ridiculous numbers, but Toronto still thinks Marner has some work to do down in juniors. The team got a firsthand look at Marner in training camp this season, where he played in two preseason games for the Leafs and did not record a point. The team sent him back to London to develop before the end of training camp.
Marner is still small for an NHL player, standing at 5-foot-11 and 164 pounds. He could use time in the weight room to bulk up, and since the Maple Leafs are not expected to contend this season, there is no reason to have Marner accelerate his professional career.
But Marner's continued dominance of junior hockey proves he should have a bright NHL career ahead of him. Leafs fans will get a better look at how Marner can handle play against the top players in his age bracket when he participates in the World Junior Tournament later this month.
Given his scoring pace of late, Marner projects to be an exciting player to watch. 
---
---