National Hockey League
National Hockey League
Luongo, Canucks edge Stars in shootout
Published
Oct. 12, 2009 7:36 a.m. ET

The shootout used to be a shoo-in for the Dallas Stars and a struggle for Roberto Luongo. Not anymore.

Luongo stopped Brad Richards and Mike Ribeiro, while Kyle Wellwood and Ryan Kesler beat Marty Turco at the other end as the Vancouver Canucks overcame a tying goal late in regulation to beat Dallas 4-3 on Sunday night.

The Stars were 32-14 in shootouts coming into this season, but Turco now lost all three of his starts this season in the 1-on-1 competition.

"We've got to get the shootout figured out," coach Marc Crawford said. "We've worked at it, we've filmed it, we've actually done a lot of work with it. It s a big part of the game now. It's the difference between somebody making the playoffs and not making the playoffs and 0-for-3 is not a stat we like."

Still, the Stars had to be happy to get a point, especially because it came after rookie Jamie Benn scored his first NHL goal with 1:33 left in regulation. Benn, who grew up in Victoria on nearby Vancouver Island and was a surprise to make Dallas' roster, drove hard to the far side of the net and tapped in a cross-crease feed from Ribeiro to tie it again.

"A good play by Brendan and Ribi and I just drove the net and tapped her in," said Benn, who had 100-plus fans at the game. "It means a lot to have lots of friends and family in the stands and it was a good time to get the goal, too."

It gave Dallas (1-0-3) a single point. But the Stars could not grab the bonus point as Wellwood scored with a deke to open the shootout, and Kesler snapped a low shot past Turco's blocker. Luongo, who made 33 saves in regulation and overtime, sprawled to force Richards wide before stopping Ribeiro to preserve the win.

"It was a sloppy game as far as both sides, but we found a way to battle it out," said Luongo, who was 11-11 in shootouts before this season but has altered his approach, coming out aggressively. It worked this time.

"That was not the way we wanted to win, but we found a way to win," he said.

They did so playing without Daniel Sedin for the first time since finding out their annual top goal scorer would miss four to six weeks with a broken foot.

In his place, the Canucks got a goal from low-scoring defenseman Willie Mitchell 6:53 into the third period, putting them ahead under 2 minutes after Richards tied it. Kesler and Alex Burrows also scored power-play goals as Vancouver won its second straight game after losing the first three of the season.

Henrik Sedin added two assists playing without his identical twin brother for the first time in more than two years. But overall it was a mixed bag for the Canucks new top forward line of Henrik Sedin with Burrows and Steve Bernier.

Burrows, usually left off the power play despite scoring a career-best 28 goals last season alongside Daniel and Henrik Sedin at even strength, showed good touch to the put the Canucks ahead on a power play late in the second. And the line did most of the work on Mitchell's go-ahead goal early in the third. But they were also on the ice for both of the Stars third-period goals.

"It could have been better. It could have been a lot worse, too," Burrows said. "That last goal we'd like back. It's never good to give up a goal that late, especially off the rush. But at same time we found a way to get it done. It wasn't pretty but we got the two points and that's most important."

Ribeiro opened the scoring on a power play, and Turco stopped 22 shots for the Stars before getting beat twice in the shootout. Turco has given up five goals on 10 shots in the shootout so far this season, but captain Brendan Morrow was more upset the 28th-ranked penalty kill surrendered two more goals.

"Anything goes in the shootout and we've been a team that s had lots of success so this is new for us," said Morrow, who had two assists. "More frustrating is our penalty kill. We're at 50 percent maybe this year, it's pretty miserable."

The Canucks lost defenseman Sami Salo to a left knee injury, and Dallas lost forward Steve Ott to a pulled stomach muscle in the first period. Salo will be re-evaluated Monday, while Crawford didn't know how long Ott would be out.

NOTES: Stars veteran Mike Modano hasn't played since sustaining a rib injury in the first game of the season, but is traveling with the team and working out on his own. ... Dallas RW Jere Lehtinen played his first game this season after missing the first three because of a groin injury. ... Canucks RW Guillaume Desbiens was called up from the AHL after Daniel Sedin was hurt, and made his NHL debut on the third line.
---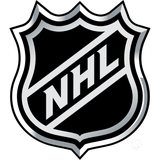 Get more from National Hockey League
Follow your favorites to get information about games, news and more
---