National Hockey League
National Hockey League
Lightning strike down Bruins in Game 1
Published
May. 14, 2011 1:00 a.m. ET

The swift-skating Tampa Bay Lightning wasted little time taking control of the Eastern Conference finals.
Sean Bergenheim began a stretch of three Tampa Bay goals in 1:25 in the first period and the Lightning beat the Boston Bruins 5-2 on Saturday night for their eighth straight victory.
''We're not a team that's waiting to win games,'' Tampa Bay coach Guy Boucher said after the Lightning grabbed home-ice advantage from the Bruins. ''We like to push to win games.''
Bergenheim, who scored just 14 goals in the regular season, got his NHL-high eighth of the playoffs at 11:15. Brett Clark connected at 11:34 and Teddy Purcell wrapped up the onslaught, both with unassisted goals.
The two goals in 19 seconds and three in 1:25 are club records.
''That's what we do,'' Bergenheim said. ''We went in on the forecheck and we went in front of the net and we score that way.''
Tyler Seguin, the No. 2 overall draft pick last year, scored for Boston with 4:01 left in the first period in his playoff debut.
Tampa Bay scored twice in the last 7 minutes - Marc-Andre Bergeron on a power play and Simon Gagne into an empty net - before Johnny Boychuk made it 5-2.
Game 2 of the best-of-seven series is Tuesday night in Boston.
Both teams were coming off long layoffs after sweeping their previous series. It was the first game in 10 days for the Lightning and first in eight for the Bruins.
But the speedy Lightning, the 2004 Stanley Cup champions, showed little rust in an arena where they were just 4-25-6 before beginning their first playoff series ever against the Bruins.
The Bruins, in the conference finals for the first time since 1992, lost for the second time in 10 games.
Tampa Bay capitalized on Boston mistakes to roll to the commanding lead.
''I thought we gave them some easy goals and that was more of our doing than it was theirs,'' Bruins coach Claude Julien said.
Bergenheim scored after Tim Thomas made a save and Dennis Seidenberg tried to clear the rebound with his right skate after losing his stick. But the puck went right to Bergenheim and he beat Thomas from just in front of the crease.
''It was just a big battle in front of the net,'' Seidenberg said. ''I lost my stick and I obviously didn't know what to do without a stick and the puck at my feet. I kicked it to whoever scored the goal. I'm not sure.''
It quickly became 2-0 when Clark skated all the way up the right side, passing at least two Bruins who let him go by, and scored his first playoff goal when he shoveled a backhander from the right side off Thomas' right arm.
''It takes a lot of energy from you'' to allow two goals so close to each other, Boston's David Krejci said. ''Somehow you've got to find a way to find the energy and go out there the next shift and try to ... maybe get a goal.''
The third goal resulted from a giveaway from Bruins defenseman Tomas Kaberle. He had the puck behind his own net then skated to the left and lost control. An aggressive Purcell was there to take it away. Thomas stopped the first shot, but Purcell got his second goal when he put the rebound behind the NHL's regular-season leader in goals-against average and save percentage.
''We capitalized on some opportunities,'' Lightning goalie Dwayne Roloson said. ''We got a couple lucky ones.''
Seguin played because Patrice Bergeron, one of the Bruins' best players in the postseason, sat out because of a mild concussion.
The rookie, an outstanding offensive player who had been benched for the first 11 playoff games in part because of his defensive shortcomings, then did what he does best. He cut quickly between defensemen Mike Lundin and Marc-Andre Bergeron, sending an off-balance Lundin sprawling to the ice, and beat Roloson with a forehand shot to the goalie's left.
NOTES: A pregame moment of silence was observed for Derek Boogaard, the New York Rangers' enforcer found dead in his Minneapolis apartment on Friday. ... Tampa Bay's previous playoff records were 55 seconds for fastest two goals (April 23, 2006 at Ottawa) and 3:07 for fastest three goals (May 27, 2004 vs. Calgary). ... Gagne played after missing three games because of a concussion. ... Boston was scoreless on four power plays and is 2 for 41 in its 12 playoff games.
---
---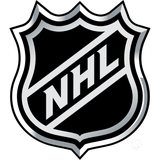 Get more from National Hockey League
Follow your favorites to get information about games, news and more
---