National Hockey League
National Hockey League
Lightning face 'enigma' in B's Thomas
Published
May. 12, 2011 1:00 a.m. ET

Guy Boucher needed just one word to describe Boston Bruins goalie Tim Thomas: Enigma.
''He's shown that he's the best throughout the regular season and now in the playoffs he's shown the same,'' the Tampa Bay Lightning coach said. ''I don't plan on him giving us any freebies, whatsoever. He doesn't have many weaknesses. I guess it's making everybody scratch their heads about what to do, including myself.''
Thomas and the Bruins will host Tampa Bay in Game 1 of the Eastern Conference finals on Saturday night.
''Our confidence was good going into the playoffs and it's grown,'' Thomas said.
Thomas, the favorite for the Vezina Trophy as the top regular season goalie, has been stellar during the postseason, too. His 2.03 goals-against-average and .937 save percentage are the NHL's second best.
What may come as a surprise is that 41-year old Tampa Bay goalie Dwayne Roloson (2.01 G-A-A and .941 save percentage) actually has slightly better numbers than Thomas through two playoff rounds.
''Those guys are playing amazing so far,'' Lightning center Steven Stamkos said. ''It's going be a great battle.''
Tampa Bay general manager Steve Yzerman worked out a deal to acquire Roloson from the New York Islanders on New Year's Day. The result was consistent goaltending that keyed the Lightning's first postseason berth in four years.
''I think he's doing what Dwayne Roloson can do,'' Yzerman said.
Thomas does have a past with Tampa Bay. He attended the Lightning's training camp in 1999 and played that season in their minor league system. He was also a college teammate at Vermont with Tampa Bay right wing Martin St. Louis.
''We're, what? 14 years removed from college,'' St. Louis said. ''Early on when you play against each other it feels weird. I don't think it's going to be Timmy versus Marty, you know. I'm going to play against the Boston Bruins and it happens Timmy is in net. I'm not over-thinking it.''
''I know it's not going to be easy to play against Martin St. Louis,'' Thomas said.
Thomas' style provides few tendencies, which prompts a simple game plan: Put as many shots on goal as possible.
''I think it's going to be low-scoring games,'' Boucher said. ''He doesn't have many weaknesses. He's built his own system of play. They've had success because their team plays well defensively, but also because he's outstanding, too. He can stone us. We're expecting him, too.''
Tampa Bay continued a weeklong trend of increasing practice intensity on Thursday.
''We're not sharp, yet,'' Boucher said. ''But you'll never recreate game-like situations. You can do all the battling you want, you'll never get to the level of an NHL playoff game at this time of the year. The first period is going to be, for us and them, a little shocker.''
Notes: Lightning D Pavel Kubina, sidelined for three games after his head hit the glass on a check, will miss the early games of the series. ''I think we'll see him, but we won't see him at the beginning of the series,'' Boucher said. ... Boucher doesn't expect LW Simon Gagne, who has practiced all week after missing three games due to a concussion, will be tentative in Game 1. ... The Lightning are scheduled to practice in Boston on Friday. ... Tampa Bay signed RW Richard Panik to a three-year, entry-level contract. He was selected in second round of the 2009 NHL Entry Draft.
---
---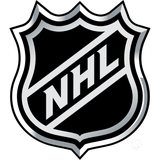 Get more from National Hockey League
Follow your favorites to get information about games, news and more
---