National Hockey League
National Hockey League
Late OT goal lifts Flyers past Bruins
Published
Dec. 11, 2010 12:00 a.m. ET

Three nights after his would-be overtime goal was disallowed on replay, Mike Richards didn't waste any time in finishing off the Boston Bruins.
The Philadelphia forward quick-released a wrist shot past Tim Thomas just 3 seconds away from a shootout, and the Flyers won 2-1 in overtime on Saturday night in their first trip back since their stunning comeback in last year's Eastern Conference semifinals.
Richards' potential game-winner against San Jose on Wednesday night was disallowed after replay showed the puck crossed the goal line a split-second after time expired. He lost another overtime goal on Nov. 26 when it was waved off because teammate Chris Pronger was called for unsportsmanlike conduct for blocking the goalie's view with his glove.
''I guess the third time is a charm,'' Richards said. ''I didn't know what was on the clock, so I'm glad I didn't wait. ... I kind of surprised him with the shot.''
Richards stole the puck on a bad pass by Bruins forward Marc Savard, then skated down the right side, with two teammates to his left on a 3-on-1. As he got to the circle, Richards waited patiently for the play to develop and then wristed it past Thomas to end the game.
''I didn't think he wasn't going to shoot. I was trying to be ready for that, too,'' said Thomas, who made 32 saves. ''When he did shoot, he got it off really quick. He didn't telegraph it, let's put it that way.''
Brian Boucher stopped 35 shots, and James van Riemsdyk also scored for Philadelphia.
Nathan Horton scored for the Bruins, who led the Flyers 3-0 in the second round of the playoffs before losing three in a row to force a seventh game. Boston led 3-0 in Game 7 before the Flyers came back and advanced; they eventually reached the Stanley Cup finals, where they lost to the Chicago Blackhawks.
Boston beat the Flyers 3-0 on Dec. 1 in the first meeting this season.
''I felt like (the fans) wanted to get back at us for what happened last year,'' Boucher said. ''It definitely had that playoff feel. It's a great atmosphere. ... That game could have gone either way. It was a game where two teams played well, and we were fortunate to get the two points.''
It was the fifth consecutive game that Thomas has allowed two or fewer goals, a streak that has him atop the NHL in every major goaltending category. He made a big save with less than two minutes remaining in overtime, sprawling to knock away a trickling puck that was rolling across the crease after it was deflected in front by van Riemsdyk.
But with the Bruins so close to a shootout, Richards ended it.
The return to Boston brought out a fair number of Flyers fans in their orange and white sweaters, but they were quickly shouted down by the larger crowd of locals.
The fans were loudest after Flyers forward Jody Shelley took out Adam McQuaid in the second period. Both players were chasing the puck as it rolled toward the Philadelphia end, and Shelley gave a two-handed shove that knocked McQuaid off his skates; the Bruins defenseman was just able to get his hands up and avoid hitting the boards headfirst.
McQuaid stayed down for several minutes; a trainer was helped onto the ice to help him. When he got to his knees, the fans - and the Flyers bench - began cheering, but he stayed there for a couple of minutes before standing up and getting an escort off the ice, with a teammate on each arm.
Shelley was given a game misconduct and a five-minute major. He apologized to McQuaid once on the ice and again in the hallway outside the dressing rooms, McQuaid said.
''When I was coming off the ice, he was waiting for me there,'' said McQuaid, who returned in the third period. ''He said he was sorry and he didn't mean to, so I've just got to take what he says.''
McQuaid said he had the wind knocked out of him and said it was not a head injury.
''They did a few tests and I got checked out and everything,'' he said.
The Bruins managed only five shots during the penalty and failed to score.
The Flyers finally scored with 81 seconds left in the second period when Jeff Carter brought the puck down the left side and crossed it to van Riemsdyk, who one-timed a shot inside the right post. But Boston tied it with 10:17 left in the third when David Krejci sent the puck into the middle, where Milan Lucic, Nathan Horton and Pronger were all fighting for position.
Pronger knocked it down, but Horton wound up with it and wristed a shot past Boucher to tie the game.
---
---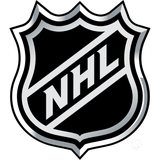 Get more from National Hockey League
Follow your favorites to get information about games, news and more
---