National Hockey League
National Hockey League
Late goal gives Canucks Game 1 win
Published
Jun. 1, 2011 1:00 a.m. ET

Through 59 1/2 scoreless minutes in their Stanley Cup finals opener, the high-flying Canucks were profoundly frustrated. The superstar Sedin twins couldn't get around Boston's formidable defense, and Vancouver's vaunted power play was punchless.
Raffi Torres and Jannik Hansen still had one last trick to try — and Vancouver's third-line wings only needed an instant to connect on a goal that gave the Canucks an early edge in their chase for their first Stanley Cup title.
Torres scored on an exceptional pass from Hansen with 18.5 seconds to play, and Vancouver stunned the Boston Bruins 1-0 on Wednesday night.
Torres put a slick redirection past Tim Thomas to score the latest go-ahead goal in a finals game since 1992, when Mario Lemieux connected with 13 seconds left in Pittsburgh's series-opening win over Chicago.
"I heard Raffi yelling," Hansen said with a grin. "It was easy to hear him."
Roberto Luongo made 36 saves in his third shutout of the postseason for the Canucks, but Thomas matched him until Torres — the only Vancouver player with previous finals experience — slipped through the Bruins' defense for an eye-popping goal that launched a wild celebration at Rogers Arena.
"Just got to get open," Torres remembered thinking. "(Hansen) made a great play there to get it over. I was fortunate enough to get it in the back of the net."
Game 2 is Saturday night in Vancouver.
Vancouver has won all four series openers in its postseason, with Luongo also posting shutouts against Chicago and Nashville.
"I thought we were going to play all night the way it was going," Luongo said. "It was an exciting way to start the series. It was such a close game. It could have gone either way, a flip of the coin."
Thomas stopped 33 shots for the Bruins, who went scoreless on six power plays. Boston also killed six Vancouver power plays in an outstanding defensive game against the NHL's highest-scoring team until the final minute.
The winning sequence started with Ryan Kesler, who corralled a Boston turnover along the boards and eventually slipped the puck across the ice to Hansen. The Danish forward spotted Torres streaking toward the net and floated a pass right to him, setting up Torres' third goal of the postseason.
The redheaded forward lost the 2006 Stanley Cup finals with Edmonton, but was out of a job this summer until Vancouver took a chance on him.
"We brought him in because he was an emotional, physical player," Vancouver coach Alain Vigneault said. "He's had nothing but a great attitude and a great work ethic with us all year long. He comes to play, prepares himself real well. We need him to play the way he does. You know, he's a little bit sometimes outside the box, but you've got to let him be who he is."
Torres' goal ended the 37-year-old Thomas' shutout streak at just under 129 minutes. He hadn't allowed a goal since Game 6 of the Eastern Conference finals, shutting out Tampa Bay in Game 7.
"It's a nice goal by them," Boston coach Claude Julien said. "I thought for the first two periods we played a pretty even game. In the third, we just seemed to lack some energy and lost our legs. They just seemed to come at us pretty hard. They kind of took the game over in the third period and obviously found a way to win it with a late goal."
The first 59 minutes featured stellar defense and bad-tempered play by both clubs. Canucks forward Alex Burrows even appeared to bite the gloved finger of Boston's Patrice Bergeron after the first-period buzzer, raising the possibility of a suspension for the Canucks' rambunctious first-line wing.
"I don't mind the rough play and those scrums at the end, as long as it's just pushing and shoving and all that," Bergeron said. "But biting? I mean, come on."
Both teams entered their first playoff meeting looking to end lengthy Stanley Cup droughts. Vancouver has never won the NHL title in four decades of existence, losing its only two trips to the finals in 1982 and 1994. Boston has lost five straight finals since winning in 1972.
After a full week off, the Canucks came out with palpable energy from a crowd that shook the arena violently enough to dislodge a bit of confetti left over from the Western Conference finals onto the ice before the game.
But the officials kept both teams on a steady parade to the penalty box in the first two periods, a big change from the Bruins' penalty-free Game 7 in the Eastern Conference finals against Tampa Bay.
The Bruins again were hurt by their terrible power play, which managed just five goals in 61 chances in the Eastern Conference playoffs.
Boston got nine shots without a goal during an early four-minute power play against Vancouver before failing to convert a two-man advantage for 1:32 early in the second period. Luongo was outstanding in the opener of his attempt to win the Stanley Cup on the same ice where he backstopped Canada to the gold medal in last year's Olympics.
Vancouver defenseman Dan Hamhuis skated off in obvious pain during the second period after delivering a low hit on Milan Lucic, who fell head over skates to the ice. Hamhuis, a shutdown defenseman enjoying a strong playoff run, had to crawl over the Vancouver bench to get to the locker room.
The Canucks started to turn the game in their favor in the third period.
Christian Ehrhoff's pinpoint pass set up Hansen for a breakaway early in the third, but Thomas coolly stopped his low shot, prompting Hansen to slam his stick into the glass in frustration. Maxim Lapierre had a point-blank chance with 81/2 minutes left, but Thomas stopped his deflection.
Alex Edler then made a slick move for quick shot with 51/2 minutes to play, but the puck rang off the crossbar above Thomas' right shoulder.
NOTES: Teams winning Game 1 of the Stanley Cup finals have gone on to hoist the trophy 77 percent of the time (55 for 71) since the league went to a best-of-seven format in 1939. ... Vancouver scratched C Manny Malhotra, who isn't ready to return from a career-threatening eye injury. Malhotra hasn't played since getting hit in the left eye with a deflected puck March 16, but he returned to practice two weeks ago after at least two surgeries. Alex Bolduc replaced Malhotra in the lineup, but barely played. ... The Canucks hadn't gone into the third period of a scoreless playoff game this spring. Boston had done it three previous times. ... Former Maple Leafs captain and Canucks forward Mats Sundin attended the game, as did Vancouver resident Michael J. Fox.
---
---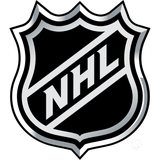 Get more from National Hockey League
Follow your favorites to get information about games, news and more
---