National Hockey League
National Hockey League
LA Kings stayed intact in hopes of Cup repeat
Published
Jan. 18, 2013 10:29 p.m. ET

After a Stanley Cup championship run that stunned everybody but the players in the Los Angeles Kings' locker room, they've all returned to attempt the improbable again.
Really. They're all back in black - every player who touched the ice during that magical run to a long-suffering franchise's first NHL title.
''We all know this is a rare situation when you get the chance to try it again with the same team,'' Kings defenseman Drew Doughty said. ''We don't take it lightly, and we're going to use it to our advantage.''
Pro sports teams sometimes can't stay together for even a few weeks, but the Kings are a remarkable exception. After the eighth-seeded club coalesced at the perfect time for a championship surge, the Kings' management decided this team was too good to break up.
Jonathan Quick, their Conn Smythe Trophy-winning goalie, got a 10-year contract extension. Captain Dustin Brown, top scorer Anze Kopitar and the solid defense are back intact. The Kings even inked coach Darryl Sutter and general manager Dean Lombardi to multiyear contract extensions Friday on the eve of the season opener, securing every significant bit of the team that ended 45 years of frustration for Los Angeles hockey fans with a 16-4 rampage through the postseason.
''Dean did a great job of keeping the team together,'' said Sutter, who is beginning his first full season with the club. ''To know that we have every guy back is pretty cool. I don't know if it's an advantage, because there's so many other factors, but it's great for the guys to get this chance, because nobody gets it in sports.''
The advantages in this unusual situation could be pronounced during a lockout-shortened NHL season. While other teams work on chemistry and familiarity, the Kings know each other well from their difficult regular season and that stellar playoff run that ended with a six-game victory over the New Jersey Devils in the Stanley Cup finals.
The Kings will raise their first championship banner in the Staples Center rafters Saturday before facing Chicago. Their fans are still on a high from last season, when the Kings took a 3-0 lead in all four playoff series, never played an elimination game, and only trailed for about 184 minutes in the entire postseason.
While their roster hasn't changed, their reputation will never be the same - but the Kings are confident they can handle the scrutiny in an abbreviated season.
''We know we have the experience and the leadership to handle the short amount of time,'' said Dustin Penner, who probably gave a free-agent discount to the Kings for the chance to return. ''We know we're going to be targeted by every team that comes in here and in every building we go to on the road, but we're ready for that.''
There's a potential downside to that continuity, of course: While Los Angeles was unstoppable in the postseason, the Kings barely made the playoffs, not even clinching a berth until right before their 81st game last April. They struggled to score for most of the regular season, finishing 29th in goals per game and only finding their stride after the trade arrival of power forward Jeff Carter late in the year.
A slow start could be insurmountable this season, and the Kings must begin without Kopitar and defenseman Willie Mitchell, who still aren't back to full strength from offseason injuries. Quick says he's completely healthy after offseason back surgery, but backup Jonathan Bernier could get more work than he did last season.
''I don't think teams took us lightly even last year, so I don't think that's going to change,'' said Doughty, who cemented his star status with an outstanding postseason run. ''But we know every team is going to be gunning for us every night. We're confident we're going to have a good team again, but it's going to be different.''
The Kings' defense was its most consistent advantage on the Cup run, with Quick backstopping a tremendous effort throughout the playoffs. If that defense maintains its sturdiness, Los Angeles believes it can scrape together enough goals to stay in the race, particularly if they get bounce-back seasons from Mike Richards, Penner and Jarret Stoll, who all scored below their capabilities during the last regular season.
Saturday's party will soon give way to the grind of a compact campaign, but the Kings believe they can get through it together.
''You get a little celebration, but pretty soon it's back to getting ready for the season,'' Quick said. ''You don't want to stay on the past for too long.''
---
---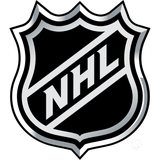 Get more from National Hockey League
Follow your favorites to get information about games, news and more
---