National Hockey League
National Hockey League
LA Kings savor 1st Stanley Cup triumph
Published
Jun. 13, 2012 12:14 a.m. ET

The Stanley Cup barely had the Los Angeles Kings' fingerprints on it before Darryl Sutter suggested they should start preparing to win it again.
''The first thing you think about as a coach, these guys are all young enough, they've got to try it again,'' the coach said Monday night, mere moments after raising the Cup for the first time himself.
That's just how a pragmatic farmer from Alberta thinks about everything, and Sutter didn't allow his mental preparations for a sequel to stop him from celebrating this irreplaceable moment with his players.
The Kings partied until well after midnight at a restaurant overlooking the Staples Center ice, where Los Angeles completed its 16-4 rampage through the postseason to the franchise's first NHL title.
After nearly 45 years without a Cup, after 4 1/2 decades with one division title and one conference crown to show for their existence, and after eight straight years from 2002-10 without making the playoffs, Los Angeles and its Kings had earned every minute of it.
Music boomed and drinks flowed for a few hundred friends, family members and Kings employees hanging with the players. Everybody seemingly got a chance to raise the Cup above their heads for triumphant photos, and a few unhappy toddlers were forced to sit in the bowl. The Conn Smythe Trophy also attended, and plenty of people borrowed Jonathan Quick's hardware long enough to chant ''M-V-P!'' for themselves.
The Kings weren't thinking much about how they became the first eighth seed to win a title, or how they won 10 straight road games this spring, or how they made the second-fastest run in modern NHL history to the Stanley Cup.
They already knew.
''It's got to come from the room, and guys have to make a decision to work,'' said Quick, the record-setting goalie who carried the Kings through long stretches of the regular season. ''I think we did that. You can't say enough about this group and how hard they worked.''
And then everybody danced, ate and sang at a party 45 years in the making. Later, several players took the Cup to one of their favorite pubs in Hermosa Beach, one of the beautiful South Bay seaside towns where nearly all of the Kings live when they aren't chasing hockey hardware.
This party will go on all week, too. The Cup and several Kings are scheduled to make appearances on ''The Tonight Show'' and ''Jimmy Kimmel Live,'' and a parade down Figueroa Street is scheduled for Thursday, with thousands of Southern California's devoted hockey fans expected to turn out for their first title celebration.
Los Angeles is a hockey town right now, with everything from downtown postgame celebrations to congratulatory billboards hung around the city, including a greeting from Patron tequila on the iconic Sunset Strip. Thousands of drivers are flying Kings colors on the city's much-mocked car flags, and the parade should be a culmination of the best time in club history since Wayne Gretzky ruled the Forum.
It's good to be a King, whether you're rookie surprise Dwight King or any King at all. And they've got no reason to think next year can't be just as exciting.
The Kings' surge actually began in the regular season when a talented roster came together in the final 20 games or so. Although they never even faced elimination in the postseason, it was a distinct possibility during the regular season, when they didn't clinch a playoff spot until right before their 81st game.
Los Angeles was a changed team after a high-risk trade of puck-moving defenseman Jack Johnson for power forward Jeff Carter, who scored two goals - including what turned out to be the game-winner - in the Kings' 6-1 Cup-clinching victory over New Jersey in Game 6.
Everything changed for the NHL's lowest-scoring team around the time of that trade, culminating in a fitting footnote: Los Angeles hadn't scored six goals in any game this season until the cup clincher. The Kings got at least one goal from 17 players in the postseason, with all four lines and three defensive pairings making significant contributions.
Los Angeles' older players, including elder statesman Willie Mitchell and tenacious forward Simon Gagne, played seamlessly alongside youngsters Drew Doughty, who lived up to his lavish $56 million contract after a rocky start to the year, and King, who repeatedly provided scoring punch and physical play.
When Sutter and general manager Dean Lombardi start looking toward next season, they'll know most of that roster is already signed. The few free agents probably could be tied up if Los Angeles' brass wants the same players to attempt a repeat - assuming the NHL and the players' union resolve a potentially sticky labor dispute that could leave the Kings with plenty of extra time to take the Cup home to friends and family.
Los Angeles' top unrestricted free agents are forwards Jarret Stoll, Dustin Penner and Colin Fraser. Stoll was a steadying veteran influence and key special-teams player all season, while Penner is an imposing physical presence on an impressive playoff line with Carter and Mike Richards.
Yet neither Stoll nor Penner played particularly well during the regular season, giving the Kings plenty of factors to weigh when deciding whether to enter the bidding for their services.
The entire defense is signed for next year, while forwards Carter, Richards and first-liners Dustin Brown, Anze Kopitar and Justin Williams are all signed for at least two seasons.
Lombardi undoubtedly will need to find money to do a long-term deal with goalie Jonathan Quick, who has one more season at $1.8 million left on his deal before becoming an unrestricted free agent in 2013. Quick will command top dollar after his breakthrough season and newfound elite status, and the Kings are aware how much of their success rests on his slight shoulders.
No matter what moves Lombardi makes, the Kings will defend their first title with the knowledge they've overcome every obstacle the NHL can throw at them. Their spectacular playoff run was only possible because the Kings met every challenge before it became critical, and their mellow summer of celebration is the reward.
''These guys, since March 1st, they've lost about six games,'' Sutter said. ''They've taken a lot of public negativity towards them. Look what they've just done. Pretty awesome. Tells you what type of players they are.''
---
---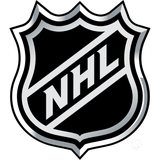 Get more from National Hockey League
Follow your favorites to get information about games, news and more
---