National Hockey League
National Hockey League
Klesla lifts Blue Jackets over Wild with late goal
Published
Oct. 4, 2009 3:31 a.m. ET

Winning games like this was a big reason Rostislav Klesla wanted to stay with the Columbus Blue Jackets.

Klesla celebrated a new four-year contract extension by scoring a goal midway through the third period Saturday night to push the Blue Jackets past the Minnesota Wild, 2-1 in the season opener for both teams.

"It was a big effort by everybody on the ice," a smiling Klesla said. "The whole game everybody put in everything they had. It was a really tough game. It was a great victory for us to get things going."

Steve Mason, winner of last season's Calder Trophy as the NHL rookie of the year, finished with 32 saves - several in the final minute when the Wild had a two-man advantage.

"With all the people, it was pretty hot out there," Mason said. "I think everybody sweated it out. It was fun. It was good to get back out there again and play in front of the home fans. It was awesome."

R.J. Umberger added a short-handed goal for Columbus, 15-13-4 in the series against the Wild, who came into the league at the same time.

Andrew Brunette scored for Minnesota. Niklas Backstrom had 37 saves.

The loss ruined the NHL head coaching debut of Todd Richards, part of a makeover by the Wild which also brought aboard new general manager Chuck Fletcher. They signed free agents Martin Havlat, Greg Zanon, Peter Sykora and Shane Hnidy to take the team in a new direction.

"Before the game there was a little bit of butterflies - it wasn't anything major," said Richards, an assistant last year at San Jose. "When you got into it, you're watching it and you block out the environment and what's going on. It was a good crowd. But quite honestly, it felt like I was coaching in Albany and quite frankly, in Albany there's not a lot of people there. For me it was just another game."

Before both teams' ninth season opener, the Blue Jackets announced a contract extension for Klesla, the only player who has been with the club from the beginning. He was Columbus' first draft pick, taken fourth overall, in the 2000 draft, before the Blue Jackets had ever played a game.

Klesla, whose deal was $11.9 million over four years, hadn't scored a game-winner since Dec. 29, 2007.

"I'm very happy to be here for another four years with this organization," Klesla said. "We've got a great team, with a lot of young talent and good guys. I'm really looking forward to the upcoming years and to create a winning team and a championship team here."

Jakub Voracek collected the puck in the corner and slid a cross-ice pass to Klesla, who settled the puck and fired a hard shot that beat Backstrom high on the glove side with 10:10 left.

Blue Jackets defenseman Marc Methot was called for holding with 1:43 left, and the Wild pulled Backstrom for an extra attacker with a minute left.

Havlat picked up a loose puck after a blocked shot and fired it on goal, Mason stopping it with 50 seconds left. Umberger cleared the puck before Marek Zidlicky's shot was deflected over the glass. That was the Wild's last threat.

"There was a sense of relief," Mason said. "We definitely couldn't give up another one for them to tie it up."

Methot chipped the puck away from Havlat near the Wild blue line. Umberger ended up with it along the left boards and he swooped in on Backstrom, faking before sliding the puck between his leg pads at the 10:30 mark.

Brunette tied it on a nifty move on the power play after taking a pass from the back boards from Mikko Koivu. Brunette faked Mason twice before slipping the puck past him.


Notes


The game drew a sellout crowd of 18,159. ... Earlier in the day, the Blue Jackets put D Mike Commodore on the injured list (groin) and added D Mathieu Roy to the opening-night roster. ... Columbus improved to 4-3-2 in openers. The Blue Jackets' 39 shots were the most ever in a season debut. ... Minnesota had won three of the last four meetings at Nationwide Arena.
---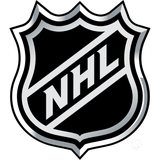 Get more from National Hockey League
Follow your favorites to get information about games, news and more
---